Hitman 3 has a large variety of approaches that you can use to complete the missions. A single target can be killed in a variety of ways, and the ending also allows the player to make different types of choices. Another added bonus is the security codes and combinations of the safes in IO Interactive's Hitman 3. With these codes, you can quickly unlock each passage and pass the surveillance without any problems. Take note that the codes are always the same and never change from player to player. Here is my complete Hitman 3 secret ending and codes guide.
THE SECRET ENDING
IO Interactive's title has a secret ending that can be unlocked if specific actions are taken in the final mission at the Carpathian Mountains. In this Hitman 3 secret ending guide you will see how to unlock this alternate ending. Agent 47's final destination is on a train car where there will be a face-to-face with the Providence boss (I won't tell you the name). Now cornered, the boss of the powerful organization still has an ace up his sleeve in the form of a special serum.
Take note that this special serum performs a sort of "factory reset" in a subject's mind. Before that happens, players have more options ahead of them. You can check the enemy's wardrobe to find a silenced pistol, find a carbon thread, or you can take out the Providence boss using any of the other weapons collected along the way.
The obvious solution is to inject the Providence chief with the memory-erasing serum. By doing this, you will still keep him alive but with no knowledge of who Agent 47 really is. This is if the player wants to unlock the plain old normal ending. Come on, this is not what we want, we want something special! So, if you want that secret ending, you have to follow the exact steps.
HOW TO GET THE SECRET ENDING?
Take the syringe on the desk, but DO NOT use it.
After a while, the Providence boss will try to persuade Agent 47 to use the serum on himself, promising him "freedom of choice".
Do it! Inject the serum instead of trying to fight your enemy.
If players choose to inject the serum themselves, Agent 47 will fall asleep and awaken in a familiar padded cell. He will be ready to carry out orders once again and serve Providence as the organization's personal killer. A very interesting fact is that this secret ending actually takes up the beginning of the very first Hitman that was released decades ago. Here Agent 47 was seen in a padded room being woken up and taking orders from a mysterious voice.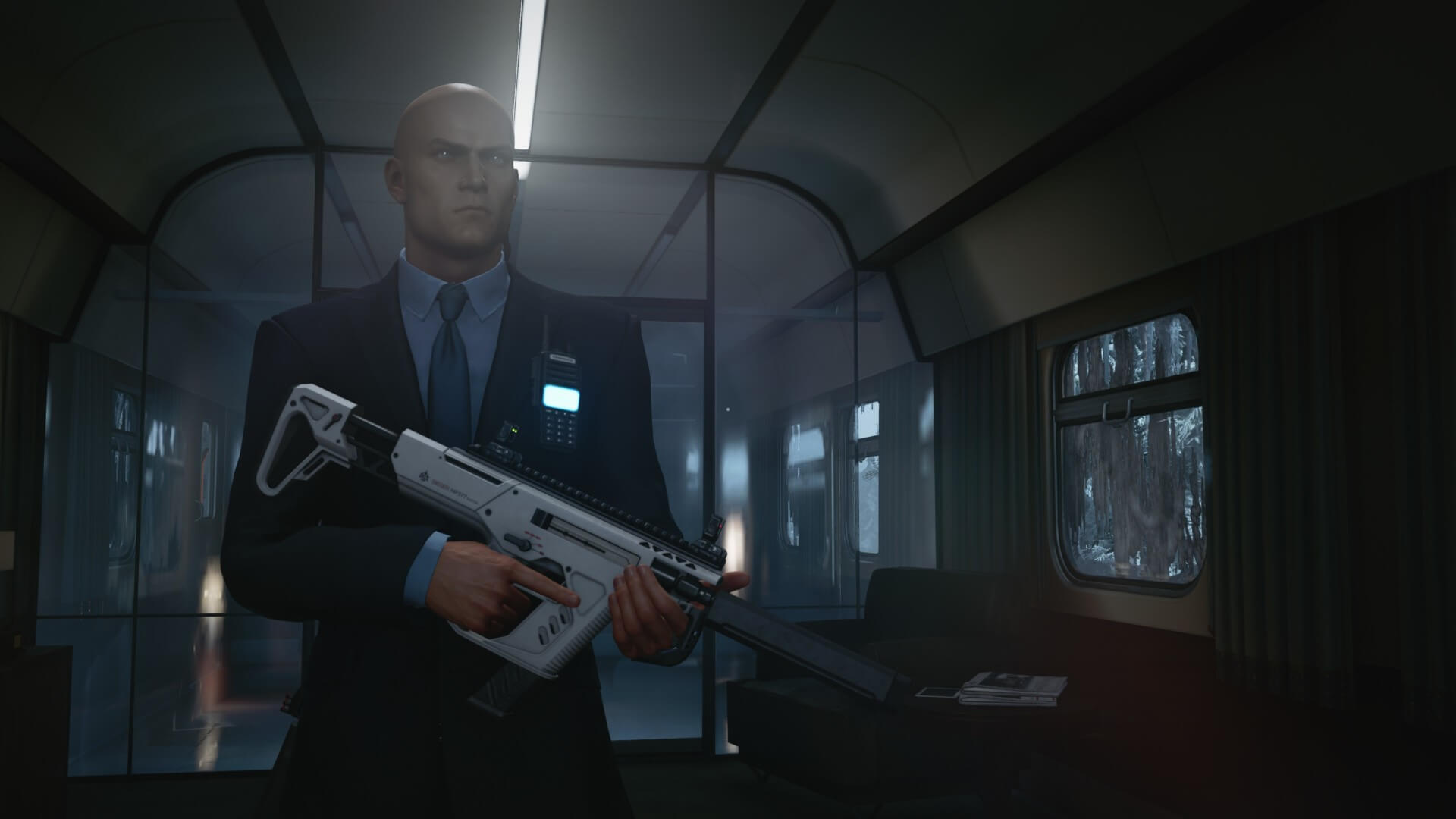 SAFE AND KEYPAD CODES
The easy way out you say? Well, below you will find all the necessary safe and keypad codes in IO Interactive's Hitman 3. These will help you open all of the locked safes and keypads of locked doors. Take note that I want you to try and unlock the codes by yourself first. If then you are struggling, refer back to this page to make the experience a little bit easier for you!
DUBAI CODES
4706 (Door behind the bar, Staff area)
4706 (Door, hall)
6927 (Safe, Security room floor 02)
6927 (Safe, Security room floor 03)
7465 (Safe, Guest bedroom in the attic)
DARTMOOR CODE
To discover this code you have to look at the 4 symbols above the safe (Clock, Telescope, Fire, Elk) and find these objects in the manor. Each has a number and they form the code shown here.
1975 (Safe, Dartmoor Case Booklet)
BERLIN CODE
1989 (Safe, Hirschmüller's office) – the year the wall fell, of course.
CHONGQING CODES
In this location the codes are used to open more doors.
0118 (Container door)
0118 (ICA apartment door)
0118 (Coin operated laundry door)
2552 (Benchmark Laboratory Port)
2552 (Hush's Private Lab Gate)
2552 (Door, Arcade)
MENDOZA CODES
1945 (Laser system of the dining room)
2006 (Safe in the basement of the Villa)
CARPATHIAN MOUNTAINS CODE
1979 (Leads to mission start)
Was my Hitman 3 secret ending and codes guide useful? Please let me know by leaving your thoughts in the comments below, or make sure you read my Hitman 3 review. Need help with the fundamentals? Here is my complete Hitman 3 tips and tricks guide. Need help with transferring your data? Here is my complete how to transfer progress and maps from Hitman 1+2 guide.