The Sims series has been bringing EA a lot of revenue over the years. Without a doubt the games have been exciting to play until recently. The Sims 4 is the latest addition in the Sims series and it is safe to say it is ok at best. There are not many differences from its predecessor that has lead the gamers getting bored of the game. 
Many people have been scratching their heads and thinking how to make Sims 4 more exciting? Well, if you are also looking for the answer to that question then you are at the right place. In this article, we will be discussing a few Sims 4 cheats, features, and modes that might rejuvenate your love for the game. So, without wasting any more time, let's have a look at it:
1. Try a different life form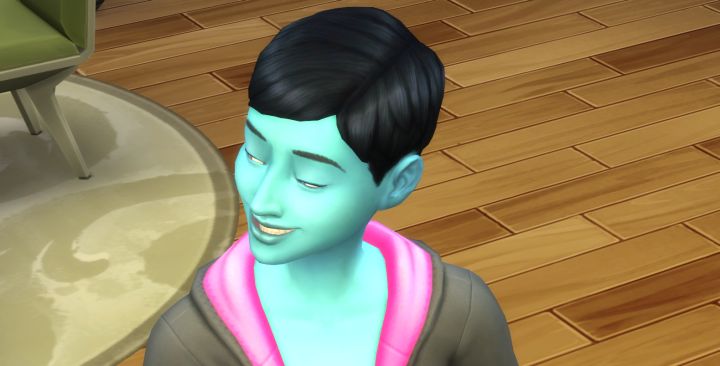 Did you know you can actually make sims apart from human beings? If you want to add some spice in your game try creating something other than a regular sim. You can make aliens, vampires, mermaids, and spellcasters. By doing so, it will get different missions and altogether a different gameplay. 
2. Make unique sims
Most of us try to make our sims look as familiar to us as possible. Why not give it a twist and make a weird looking sim. Put on heavy makeup or long pointy ears with an ugly hairstyle. In this way, you can actually make the game more exciting. 
3. Install gameplay mods
Installing mods is one of the most basic Sims 4 cheats. By installing mods, you can get new character designs, clothes and even objects. These mods are created by talented developers online. However, you need a PC to properly run a mod. Along with that, you also need a strong PC to handle the new graphics. This will definitely add a new perspective for you as a gamer in Sims 4. Here is the collection of the best sims 4 mods. 
4. Play challenges
EA has always tried to add advanced challenges to the Sims series. These challenges can introduce you to a new world of Sims 4 that you might have never experienced before. Most of these challenges are extremely difficult and will surely bring excitement to the table. One of the most common challenges that you can do is the 100 baby challenge.
5. Use skill cheats
Using skill cheats is arguably the best way to make Sims 4 exciting for you. Basically, skill cheats allow you to manually increase the points of any skill without any restrictions. To access the Sims 4 cheats you need to open the console by typing ctrl+shift+C. After that, all you need to do is to add the desired skill cheat, there are  plenty of cheats available, here's the list. Enjoy your much improved Sims 4 game!
6. Try pre-made household
If you want to skip the hassle of creating your entire household you can go for an alternative. The alternative is to play a pre-made household. Although most of the pre-made household are not that exciting, there are a few things here and there that are worth trying it out. There are many options to choose from for you which is quite amazing. 
7. Creating entire save files
It is true that creating an entire save file in all the unlocked worlds is a hectic task. But it is definitely worth all the work. Sims 4 actually gives you a full control of creating your sims' world right from the scratch. Remember, if you are planning to do this, get ready to invest several hours of your playing time into it. 
8. CC shopping
While adding a mod to your game is a part of Sims 4 cheats, custom content shopping is different. These custom content won't change the entire gameplay but only add new objects to your current game. The best part is it is all free of cost and there are thousands of options out there. So, chances are you will easily find the best CC according to your liking. 
EndNote
We hope now you know how to make Sims 4 more exciting. It is true that the Sims series has become stale in recent years but this list should help you in making the game fun again. In the end, we would like to say that, if you are planning to install mods or CC make sure your PC can handle these graphics. Otherwise, it will do you more harm than good. 
This article contains sponsored links.