Yet another week has passed in July, so it's that time again to break down all the notable anime and manga news and announcements we've received from it.
さらに『ハイキュー!! TO THE TOP』第13話放送前にアップした稲荷崎戦突入直前PVを再アップ!!最後のナレーションは新規録り下ろしです!!10月の第2クールの放送をご期待下さい!!#ハイキュー #hq_anime pic.twitter.com/JS52iTyZrO

— アニメ「ハイキュー!!」 (@animehaikyu_com) July 13, 2020
HAIKYU‼ TO THE TOP!! Returns October
Earlier this week, it was announced that the second part of Haikyu!! To the Top, which was previously delayed due to COVID-19, would be making a return this October in Japan. As a result, a preview celebrating the announcement was released, of which you can find below. The first part of Haikyu!! To the Top!! is currently available to stream on Crunchyroll right now.
Love Live! Superstar!!
We also received an announcement earlier this week confirming the new Love Live! TV anime titled Love Live! Superstar!! A synopsis of the new anime can be seen below.
Love Live! Superstar!! is set in the brand new Yurigaoka Girl's High School, located on the border of Osomotosando, Harajuku, and Aoyama. With no history for the school, Kanon Shibuya wants to create a legacy for the school through school idols!
A premiere date for the anime is yet to be announced.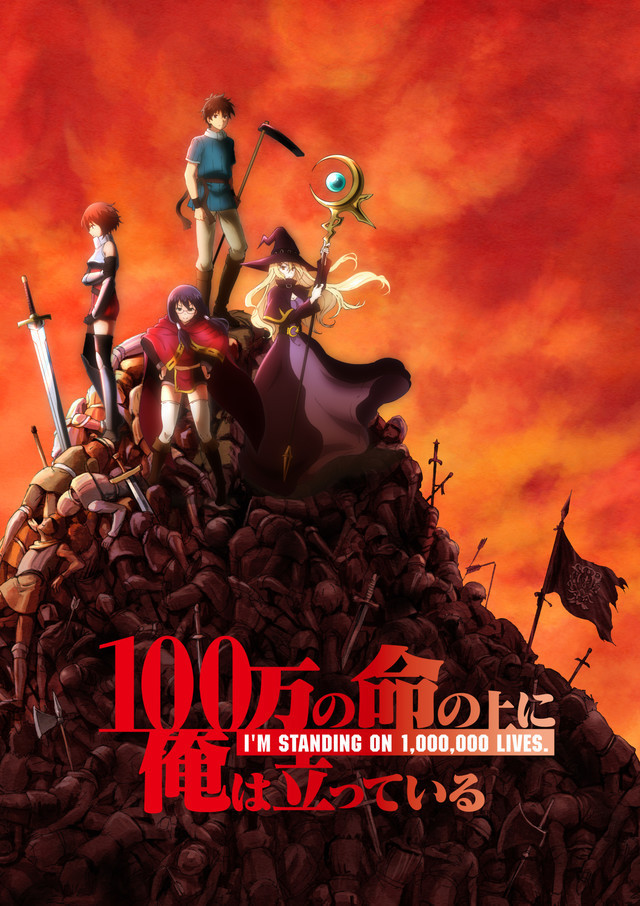 I'm Standing on A Million Lives Anime
The official Twitter for the TV anime I'm Standing on A Million Lives announced earlier this week that the anime's production has been completed.
The tweet wrote:
"Declaration of Completion – We hereby declare that the TV anime 'I'M STANDING ON MILLION LIVES,' which is scheduled to be broadcast in October 2020, has successfully completed all 12 episodes three months before its premiere, despite the impact of the recent social situation. For those of you waiting for its broadcast, we hope you will be able to wait in peace."
The anime is set to premiere in October 2020 in Japan with Kumiko Habara as the director, Takao Yoshioka as the composition writer, and production by MAHO FILM. A list of the main voice cast can be seen below.
Main voice cast:
Yusuke Yotsuya: Yuto Uemura (played Hiro in Darling in the Franxx)
Iu Shindo: Lisa Kubota (Who played Ren in Konohana Kitan)
Kusue Hakozaki: Azumi Waki (played Mile in Didn't I Say to Make My Abilities Average in the Next Life?!)
Yuka Tokitate: Makoto Koichi (played Rook Holmes in Infinite Dendrogram)
Lupin the 3rd: The First Voice Cast
Earlier this week, GKIDS released the English cast listing for the upcoming 3DCG anime film Lupin the 3rd: The First, which includes some familiar voice actors from the series.
Main voice cast:
Tony Oliver as Lupin III.
Richard Epcar as Daisuke Jigen.
Lex Lang as Goemon Ishikawa.
Michelle Ruff as Fujiko Mine.
Doug Erholtz as Koichi Zenigata.
Laurie C. Hymes as Laetitia.
David Brimmer as Lambert.
And Paul Guyet as Gerard.
The film originally released in Japan last year and is directed by Takashi Yamazaki and features animation production by TMS Entertainment and Marza Animation Planet. GKids describes the film as follows:
The iconic "gentleman thief" Lupin III returns in an action-packed, continent-spanning adventure, as Lupin III and his colorful underworld companions race to uncover the secrets of the mysterious Bresson Diary, before it falls into the hands of a dark cabal that will stop at nothing to resurrect the Third Reich. The gang undertakes trap-filled tombs, aerial escapades and daring prison escapes with the trademark wit and visual finesse that have made LUPIN THE 3RD one of the most storied animation franchises in the world, in a thrilling new caper that is sure to delight fans old and new.
We verified today that starting July 11th, all books in the series The Greatest Magicmaster's Retirement Plan, I Shall Survive Using Potions (Manga+LN), How Not to Summon a Demon Lord, and Clockwork Planet (LN) are no longer available for sale on Amazon Kindle (except .co.jp)

— J-Novel Club (@jnovelclub) July 14, 2020
Sadly, we have confirmed with Amazon that they have opted to remove our No Game No Life titles from their platform.

Happily, there are other retailers, both physical and digital, that are thrilled to help you support for these titles in the form of cash exchanged for goods! pic.twitter.com/xDbXGFvyBs

— Yen Press (@yenpress) July 14, 2020
Amazon Delists Multiple Manga
Perhaps the most notable news this week was the confirmation of Amazon delisting a number of Manga and Light Novel titles on its kindle platform apparently due to the Kindle Content Review policies.
There were rumors concerning the issue for months now with users noticing titles such as No Game No Life and How Not To Summon a Demon Lord disappearing from the platform, but those rumors weren't confirmed until earlier this week when publishers such as Yen Press and J-Novel club took to twitter to address the issue. The full list of Light Novels and Manga can be seen below courtesy of Crunchyroll News.
List of light novels and manga delisted on the Kindle store:
The Greatest Magicmaster's Retirement Plan (Light Novel) – J-Novel Club
I Shall Survive Using Potions (Manga and Light Novel) – J-Novel Club
How NOT to Summon a Demon Lord (Light Novel) – J-Novel Club
Clockwork Planet (Light Novel) – J-Novel Club
Grimgar of Fantasy and Ash Volume 1 (Light Novel) – J-Novel Club
Infinite Stratos Volume 3 (Light Novel) – J-Novel Club
No Game No Life (Light Novel) – Yen Press
Oreimo (Light Novel) – Dark Horse Comics
Eromanga Sensei (Light Novel) – Dark Horse Comics
While its unfortunate these titles have been pulled from the platform they are still available on all other digital and physical stores such as Bookwalker, Google Books, Apple Books and more.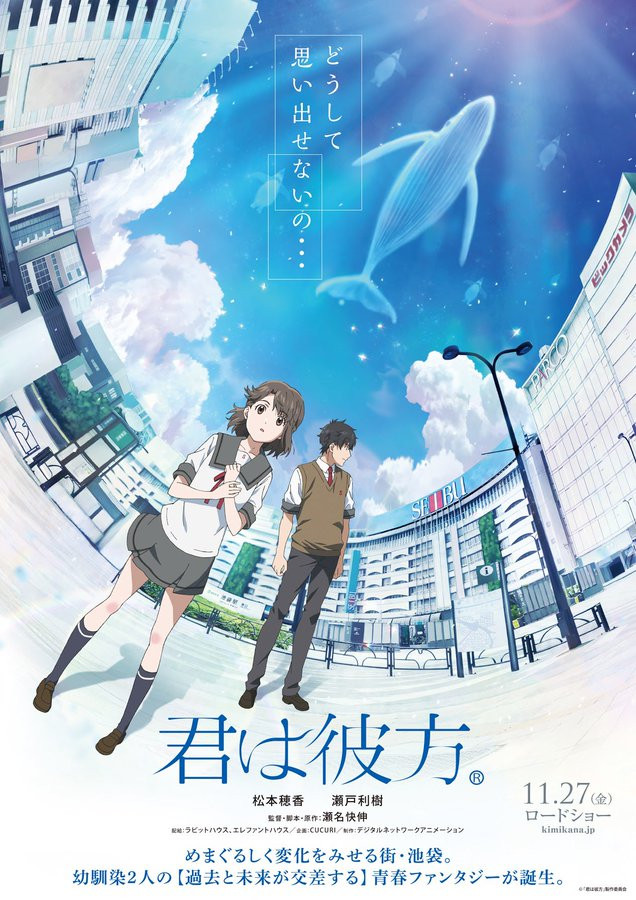 Kimi wa Kanata Anime Film
The official website for the upcoming TV anime film, Kimi wa Kanata from Digital Network Animation recently announced that the film is set to release in Japan on November 27, 2020.
The synopsis of the film is as follows:
The story is set in Ikebukuro, Tokyo. Mio has been interested in his childhood friend Arata but unable to convey her feelings. On her way in the rain to reconcile with Arata, who had fought over a little thing with her, she was involved in a traffic accident. When she regains consciousness and opens her eyes, there is a mysterious world that she has never seen before…
Only the Arisen can face the Dragon and defeat the apocalypse. Here's your first look at the anime series adaptation of Capcom's action fantasy classic Dragon's Dogma, arriving September 17th. pic.twitter.com/UxJMcUrsdp

— NX (@NXOnNetflix) July 14, 2020
Dragon's Dogma Anime
Perhaps the most surprising news this week was Netflix's announcement on its upcoming original anime series Dragon's Dogma. The series will reportedly release on September 17 worldwide with production from studio Anima, Sublimation and Japan's David Production.
Staff
Director/Producer: Shinya Sugai
Executive Producer: Taiki Sakurai
Co-Producer: Hiroyuki Kobayashi
Script: Kurasumi Sunayama
Character Design: Iku Nishimura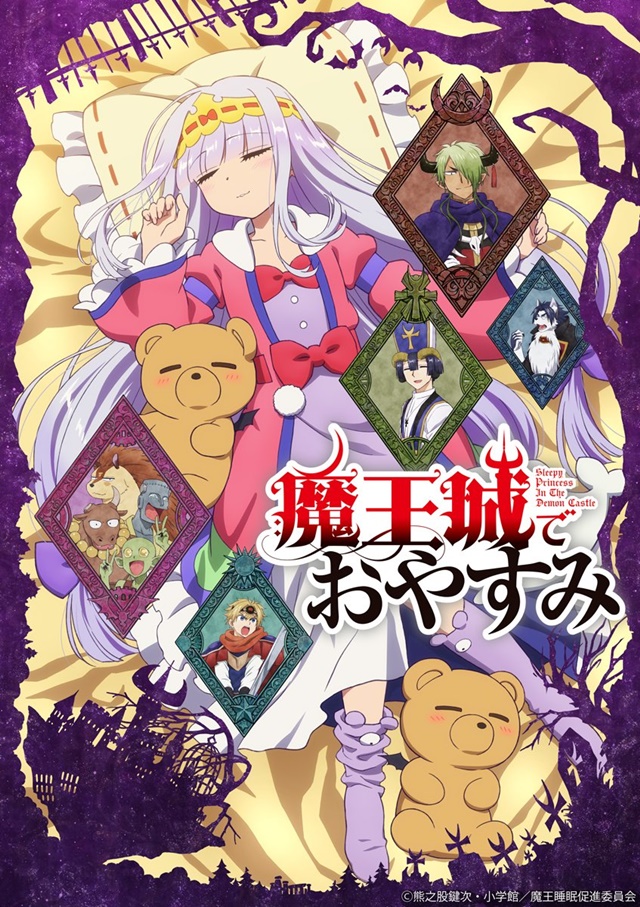 Sleepy Princess in the Demon Castle premieres October 2020
The official website for the upcoming TV anime based on the fantasy comedy manga by Kagiji Kumanomata Sleepy Princess in the Demon Castle announced earlier this week that the anime would premiere October 2020 in Japan. The anime is directed by Mitsue Yamasaki (Who worked on How Heavy Are the Dumbbells You Lift?) with series composition writer Yoshiko Nakamura and character designer Ai Kikuchi (who worked on NEW GAME!) with production Doga Kobo.
The main voice cast along with the synopsis via VIZ Media can be found below.
Main voice cast:
Princess Syalis: Inori Minase
Demon King Tasogare: Yoshitsugu Matsuoka
Demon Cleric: Kaito Ishikawa
The Hero Akatsuki: Hiro Shimono
Majiro the Hedgehog: Rikiya Koyama
Synopsis:
She decides to while away the hours by sleeping, but getting a good night's rest turns out to be a lot of work! She begins by fashioning a DIY pillow out of the fur of her Teddy Demon guards and an "air mattress" from the magical Shield of the Wind. The princess's hapless demonic guards soon discover that their captive expects to be treated like, well, a princess. Things go from bad to worse—for her captors—when some of Princess Syalis's schemes end in her untimely—if temporary—demise and she chooses the Forbidden Grimoire for her bedtime reading…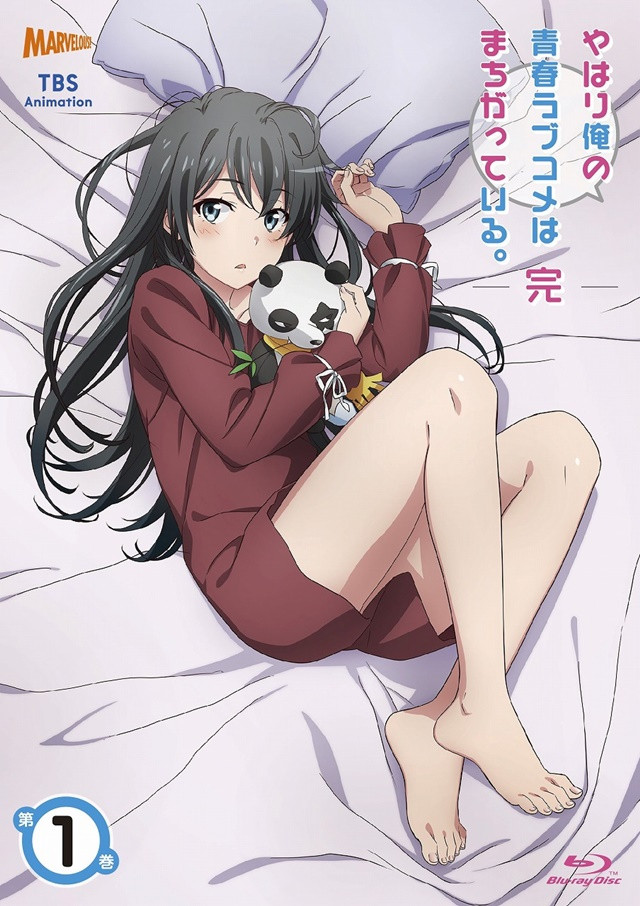 My Teen Romantic Comedy SNAFU Climax! DVD/Blu-ray
It seems the six volume DVD/Blu-ray of the anime My Teen Romantic Comedy SNAFU Climax! will start releasing with its first volume on September 25, 2020. The first press limited edition of the volume will reportedly come alongside six-episode bonus novel titled My Teen Romantic Comedy SNAFU -Shin (New) which is to be a brand new sequel story after the events of the anime.
"もろは"のカラー設定を初公開!
"火鼠の衣"を纏い、赤いリボンがトレードマーク?

『半妖の夜叉姫』は2020年秋
読売テレビ・日本テレビ系
土曜夕方5時30分~放送決定!
(※一部地域を除く)
公式サイト↓https://t.co/gqioWTuQ18#半妖の夜叉姫#もろは pic.twitter.com/8BAlYchhvS

— 半妖の夜叉姫 (@hanyo_yashahime) July 19, 2020
Yashahime: Princess Half-Demon
The official Twitter account for the upcoming TV anime Inuyasha, Yashahime: Princess Half-Demon recently released the first character sheet for Inuyasha and Kagome's daughter Moroha.
Yashahime: Princess Half-Demon is being directed by returning director Teruo Sato alongside returning screenwriter Katsuyuki Sumisawa with character designer Yoshihito Hishinuma, and Creator Rumiko Takahashi doing the concept designs with music composition from Kaoru Wada. The anime is being produced at Studio SUNRISE.
VIZ Media is releasing the anime to both North and Latin America audiences and describes the series as such:
In Yashahime: Princess Half-Demon, the daughters of Sesshomaru and Inuyasha set out on a journey transcending time. Set in feudal Japan, half-demon twins Towa and Setsuna are separated from each other during a forest fire. While desperately searching for her younger sister, Towa wanders into a mysterious tunnel that sends her into present-day Japan, where she is found and raised by Kagome Higurashi's brother, Sota, and his family.

Ten years later, the tunnel that connects the two eras has reopened, allowing Towa to be reunited with Setsuna, who is now a demon slayer working for Kohaku. But to Towa's shock, Setsuna appears to have lost all memories of her older sister. Joined by Moroha, the daughter of Inuyasha and Kagome, the three young women travel between the two eras on an adventure to regain their missing past.
Yashahime: Princess Half-Demon is scheduled to broadcast this Fall.
Haikyuu Final Volume Releases November 4
With news arriving last week on the final chapter of the Haikyuu manga, this week, we've received word that the penultimate volume, volume 44 is set to release in Japan on August 4 and the 45th and final collected volume will be released on November 4.
Finally, the first large collection of Haikyuu will be released December. Aside that, fans can at least look forward to the second half of the latest season coming this October.
What do you think of the news this week? What anime are you enjoying this season? Let us know your thoughts in the comments section below.