With last week being filled with tons of new anime and manga announcements, this week, while understandably a bit slower still had its fair share of announcements as well, some of which I'll be listing today.
Mr. Osomatsu Season 3
We heard the news earlier this week that the Osamasu brothers will be making a return to anime with their third season this October. The announcement was followed by a new visual by the new character designer Eiji Abiko alongside a teaser trailer for the third season.
Live-Action Cowboy Bebop Film Resumes Production
After production was previously delayed due to the COVID-19 pandemic, Netflix's live-action Cowboy Bebop series is now officially cleared to produce once again in New Zealand, mainly due to New Zealand's Ministry of Business, Innovation, and Employment allowing a small number of productions to resume.
With the film production now underway, hopefully, we'll get to see the film soon enough without any further delays.
Mushoku Tensei: Jobless Reincarnation Anime
An anime adaptation for Mushoku Tensei: Jobless Reincarnation was recently announced alongside a new PV giving us a glimpse of the anime series based on the web novel by Rifujin na Magonote. Both the PV for the anime and synopsis provided by Crunchyroll can be found below.
Synopsis:
"Jobless Reincarnation brings hope to a nameless thirtysomething NEET when he's reincarnated into a world of sword and sorcery. Now a child named Rudeus Greyrat, our hero, decides he'll make something of himself this go 'round."
Mushoku Tensei: Jobless Reincarnation will premiere sometime in 2021.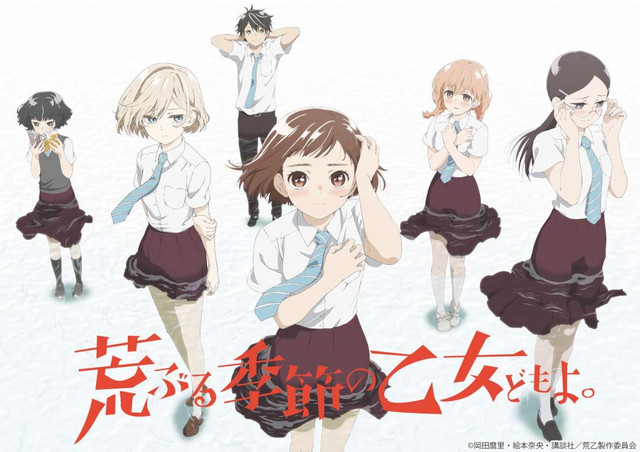 O Maidens in Your Savage Season Live-Action Film
Fans of both the manga and anime series of Mari Okada's O Maidens in Your Savage Season, rejoice as a new Live-action adaptation of the series was recently announced. The anime premiered last year from studio Lay-duce and quickly became a fan favorite.
To those unaware, the series follows a high school book club as they come to terms with love, sex, and adulthood. Additionally, the manga's epilogue is set to release in the September and October issues of Bessatsu Shonen Magazine.
Additional information on the live-action adaptation is to release at a later date.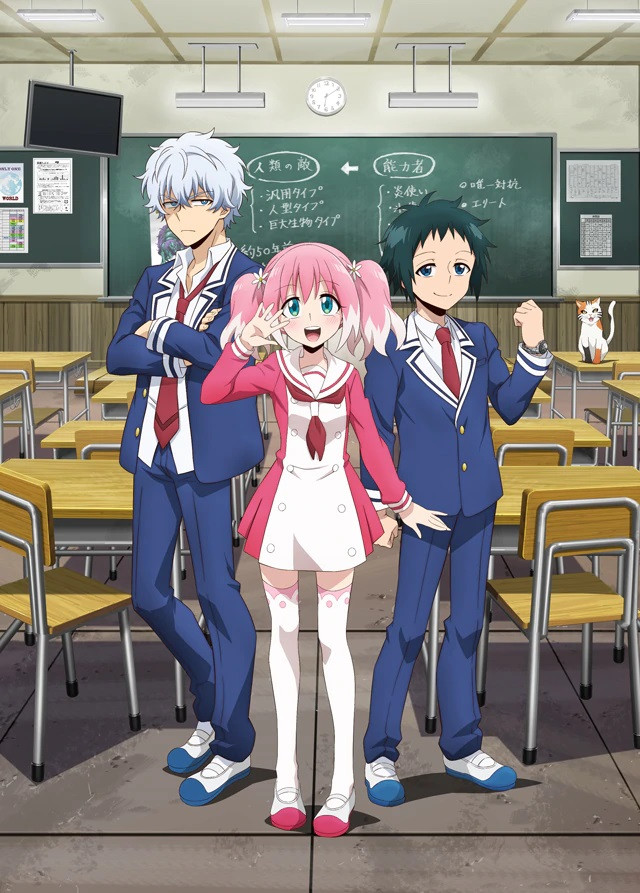 Talentless Nana Anime
A teaser trailer, key visual, and character descriptions were recently released for the upcoming TV anime Talentless Nana based on the manga of the same name by Iori Furuya and Looseboy. Shinji Ishihira is directing the anime with production from Bridge studio. Those interested can find the key visual, trailer, descriptions, and synopsis from Crunchyroll, who Simulpubs the manga below.
Synopsis:
" An academy on an island in unnavigable waters. There, students trained tirelessly, to fight back against the enemies of humanity. The protagonist, a student newly transferred there, also sets out with the intention of eradicating all enemies of humankind. An unpredictable, intellectual suspense story of justice and evil."
Characters:
Rumi Ōkubo as Nana Hiiragi, a cheerful and polite girl with the ability to read people's minds, but little common sense. Despite her bubbly demeanor, Nana is extremely observant and an excellent tactical thinker, making her very effective at battling the "enemies of humanity".

Hiro Shimono as Nanao Nakajima, a quiet and unassuming boy with a strong sense of justice. Nanao hides his superhuman abilities, leading his classmates to think of him as "incompetent", but this begins to change after he meets the transfer student, Nana Hiragi.

Yuichi Nakamura as Kyouya Onodera, a shy and somewhat antisocial boy with a mysterious aura. Like Nanao, he also conceals his powers, and like Nana, he is extremely observant and a critical thinker. Kyouya is also extremely knowledgeable and well-read, and as mysterious incidents occur on the island, he becomes a sometimes collaborator / sometimes rival for Nana.
Talentless Nana is schedule to broadcast in Japan this October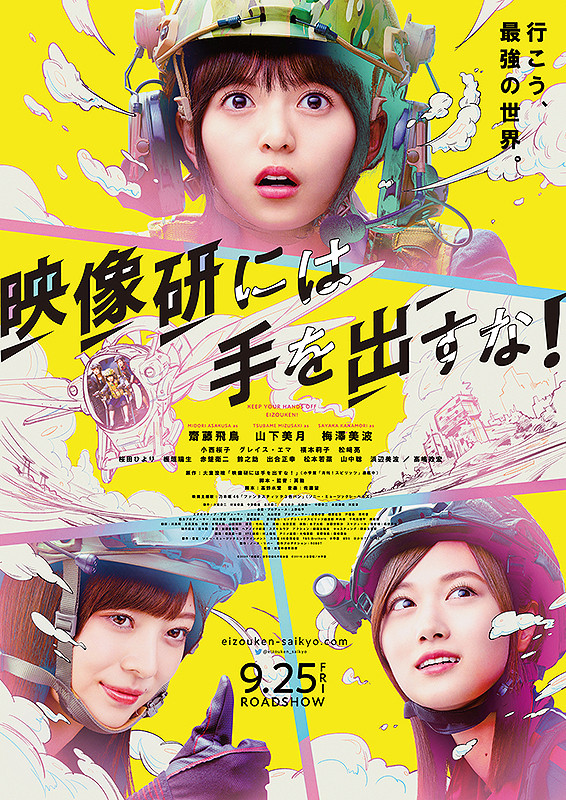 Keep Your Hands off Eizouken! Live-Action Film Premiere Date
The official website for the live-action film adaptation of Sumito Oowara's Keep Your Hands off Eizouken! Manga recently announced that the film, which was previously delayed, would finally be released in Japan on September 25, 2020. Alongside the announcement were messages from the three main cast members announcing their excitement for the film's release, found below.
Asuka Saito (Midori Asakusa):
"Wait a minute. It's a great pleasure to finally release the film, but it must be very embarrassing to watch Asakusa played by myself! Are you sure you want to show it on the big, big screen?! I'll watch it?!!"
Mizuki Yamashita (Tsubame Mizusaki):
"Finally, the three Blitzkrieg girls are going to go on a rampage on the screen! The three of them have been struggling to make an animation in the drama version, and they're going to start working on an even bigger production. So everyone, be careful with the spirit of the creator overflowing from the screen. We've been amazed by the quality of the VFX in the live-action, and I can't stop being excited to experience the greatest world from the big screen… We hope you'll check out this Eizouken, which is so powerful that it doesn't feel a social distance! Please take care of yourself, and we will be waiting for you at the theater."
Minami Umezawa (Sayaka Kanamori):
"Thank you for waiting! Finally! Eizouken will appear on the screen! Well, the day we've been waiting for will finally come. Will there be more friends in the film? I'm sure it's going to be a rampage. We can feel awesome power even just from the trailer, I can't wait to see it! Those days when I lived as Sayaka Kanamori come back to me. I can't wait to show you the Blitzkrieg trio with Asakusa and Mizusaki. Please be patient for a little more while."
Tomie Live-Action Adaptation
Moving on with more live-action news, a live-action adaptation of Junji Ito's beloved manga Tomie was recently green-lit with Director and producer Alexandre Aja leading the project, and David Leslie as the screen writer. Also announced was Adeline Rudolph being cast as the lead role of Tomie. Rudolph is also known for her role in the recently canceled Chilling Adventures of Sabrina.
VIZ Media publishes Tomie in English and describes the manga as such:
"Tomie Kawakami is a femme fatale with long black hair and a beauty mark just under her left eye. She can seduce nearly any man, and drive them to murder as well, even though the victim is often Tomie herself. While one lover seeks to keep her for himself, another grows terrified of the immortal succubus. But soon they realize that no matter how many times they kill her, the world will never be free of Tomie.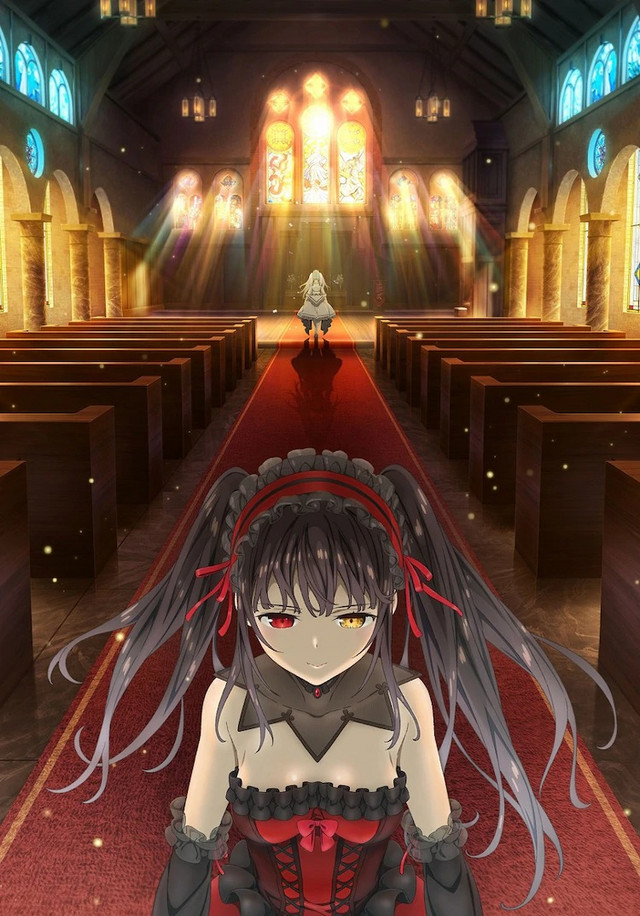 Date A Live Fragment: Date A Bullet
Date A Live Fragment: Date A Bullet, a spin-off series was previously announced back in September of 2019 to be getting an anime adaptation with a two-part anime film. The first part, Date A Bullet: Dead or Bullet, will reportedly premiere on August 14 and the second part, Date A Bullet: Nightmare or Queen premiering on November 13."
We recently received a new trailer and key visual for the first part, of which you can find below. Jun Nakagawa serves as the director of the film at Studio Geek Toys.
お知らせ pic.twitter.com/4fbn9IYbrG

— 僕のヒーローアカデミア公式 (@myheroacademia) July 10, 2020
My Hero Academia Manga Chapter Delayed
Kohei Horikoshi's My Hero Academia manga was recently announced to be going fully digital due to the inconveniences caused by the COVID-19 pandemic. Due to this, the next chapter, which was previously was scheduled for July 13, will be delayed to July 20 instead.
The news was provided through a tweet from the official My Hero Academia account which reads:
"My Hero Academia won't be appearing in Weekly Shonen Jump No. 32 (released on July 13th). We are very sorry for the readers who are looking forward to it. In order to reduce the risk of infection from the new coronavirus, we are changing from a conventional analog drawing system to a digital drawing system.

Because of the change, it took a lot of time to complete the manuscript, and it became difficult to publish it in WJ32, so we decided to put it on hiatus. We also apologize for not being able to announce the hiatus in the last issue, as we were working as hard as we could to publish it. The next issue will be the combined WJ33/34 issue, which will be released on July 20."
【ハイキュー!! 2020年7月20日 完結】

ハイキュー!!は来週7月20日発売の週刊少年ジャンプ33・34合併号で、8年半の連載にピリオドを打ち、最終回を迎えます。

最後まで、前を向き、全力で走り抜けます。皆様もどうか一緒に走り抜けていただけたら幸いです。 pic.twitter.com/Ny1YlFziTW

— ハイキュー!!.com (@haikyu_com) July 12, 2020
Haikyuu!! Manga Ends
After more than eight years since its original 2011 debut, Haruichi Furudate's Haikyu!! Manga will officially be ending. According to the latest Weekly Shonen Jump Magazine, the manga will end in the upcoming double issue, which releases July 20. Haikyuu!! has been a long-running manga series with 43 collected volumes so far. Its anime is currently in its third season with its second half Haikyu!! To the Top currently in development to premiere this October.
A synopsis for the series provided by Crunchyroll is as follows:
Based off of the original Weekly Shonen Jump manga series from Haruichi Furudate, Haikyu!! is a slice-of-life sports anime revolving around Shoyo Hinata's love of volleyball. Inspired by a small-statured pro volleyball player, Hinata creates a volleyball team in his last year of middle school. Unfortunately, the team is matched up against the "King of the Court" Tobio Kageyama's team in their first tournament and inevitably lose. After the crushing defeat, Hinata vows to surpass Kageyama After entering high school, Hinata joins the volleyball team only to find that Tobio has also joined.
「本好きの下剋上 司書になるためには手段を選んでいられません」TVアニメ第3期の制作が決定しました‼️?

これからも「本好きの下剋上」の応援をよろしくお願い致します✨#本好きの下剋上 pic.twitter.com/eyJfUo1ZsR

— TVアニメ「本好きの下剋上」公式 (@anime_booklove) July 12, 2020
Ascendance of a Bookworm Season 3
The official Twitter account for the Ascendance of a Bookworm TV anime announced today that the anime adaptation of Miya Kazuki's novel series would be getting a third season. Not much else has been announced, but fans are understandably excited by the announcement.
A synopsis of Ascendance of a Bookworm via Crunchyroll can be found below.
"Avid bookworm and college student Motosu Urano ends up dying in an unforeseen accident. This came right after the news that she would finally be able to work as a librarian like she had always dreamed of. When she regained consciousness, she was reborn as Main, the daughter of a poor soldier. She was in the town of Ehrenfest, which had a harsh class system. But as long as she had books, she didn't really need anything else. However, books were scarce and belonged only to the nobles. But that doesn't stop her, so she makes a decision… "If there aren't any books, I'll just create some."
What do you think of this week's Anime and Manga news? What's your favorite anime this season? Let us know your thoughts in the comments section below.