Crunchyroll recently announced some brand new anime and manga titles coming to the platform soon during its Anime Expo Lite Panel. Such titles include TONIKAWA: Over The Moon For You, So I'm a Spider, So What? and EX-ARM which will all be Crunchyroll Originals.
The full list of all announced anime and manga can be seen below alongside their images, trailers and descriptions.
Crunchyroll Anime

TOINKAWA: Over the Moon for You
Synopsis:
The married life comedy by "Hayate the Combat Butler" author Kenjiro Hata finally gets an anime adaptation! Nasa Yuzaki falls in love at first sight after an encounter with the mysterious Tsukasa. When Nasa earnestly confesses his feelings, she replies, "I'll date you, but only if we're married." Nasa and Tsukasa's cute and precious newlywed life of love is about to begin!
Premiere Date: October 2020

So I'm A Spider, So What?
Synopsis:
I, the protagonist, was just an ordinary high school girl, but suddenly I was reincarnated as a spider monster in a fantasy world. Not only that, but I awakened in a dungeon filled with vicious monsters. Armed with only my human knowledge and my overwhelming positivity, I'm forced to use spiderwebs and traps to defeat far stronger monsters just to stay alive… So begins the labyrinth survival story of a girl with incredible mental strength living as one of the lowest-ranked beasts!
Premiere Date: January 2021
EX-ARM
Synopsis:
In the year 2014, a high school student who hates machines, Akira Natsume, wants to change himself for the better and tries to take the first step in doing that… But then he gets run over by a truck. Fast forward to 2030. A police officer named Minami Uezono and her partner, the android Alma, infiltrate the scene of a trade going on at Tokyo Harbor for an unknown weapon named "EX-ARM." They are then attacked by an enemy armed with the "EX-ARM" No.08. Put in this life or death situation, they decide to activate the "EX-ARM" No.00 that they stole from the enemy, and…
Premiere Date: Fall 2020
Monster Girl Doctor
Synopsis:
In the town of Lindworm where monsters and humans coexist, Dr. Glenn runs an exemplary medical clinic for monster girls with his lamia assistant, Sapphee. Whether receiving a marriage proposal by a centaur injured in battle, palpating the injury of a mermaid, or suturing the delicate wounds of a flesh golem, Dr. Glenn performs his job with grace and confidence. But when an unsavory character seeks to steal a harpy egg, how will the unflappable Dr. Glenn respond…
Premiere Date: Available Now
With a Dog AND a Cat, Every Day is Fun
Synopsis:
Matsumoto's daily life raising both a sweet, innocent dog and a "devilishly vicious yet adorable" cat. Every day, there is laughter and even a tear or two.
Premiere Date: October 2020
How NOT to Summon a Demon Lord Season 2
Synpsis:
In the MMORPG Cross Reverie, Takuma Sakamoto is so powerful that he is lauded as the "Demon Lord" by other players. One day, he is summoned to another world – but with the same appearance he had in the game! There, he meets two girls who both proclaim themselves to be his Summoner. They had performed an Enslavement Ritual to turn him into their Summon… but that's when Takuma's passive ability "Magic Reflection" activated! Instead, it was the girls who had become enslaved! Though Takuma may have been the strongest Sorcerer there was, he had no idea how to talk with other people. That's when he makes his choice: to act based on his persona from the game!

"Amazing? But of course… I am Diablo, the being known and feared as the Demon Lord!"

So begins a tale of adventure with an earth-shakingly powerful Demon Lord (or at least someone who acts like one) taking on another world!
Premiere Date: 2021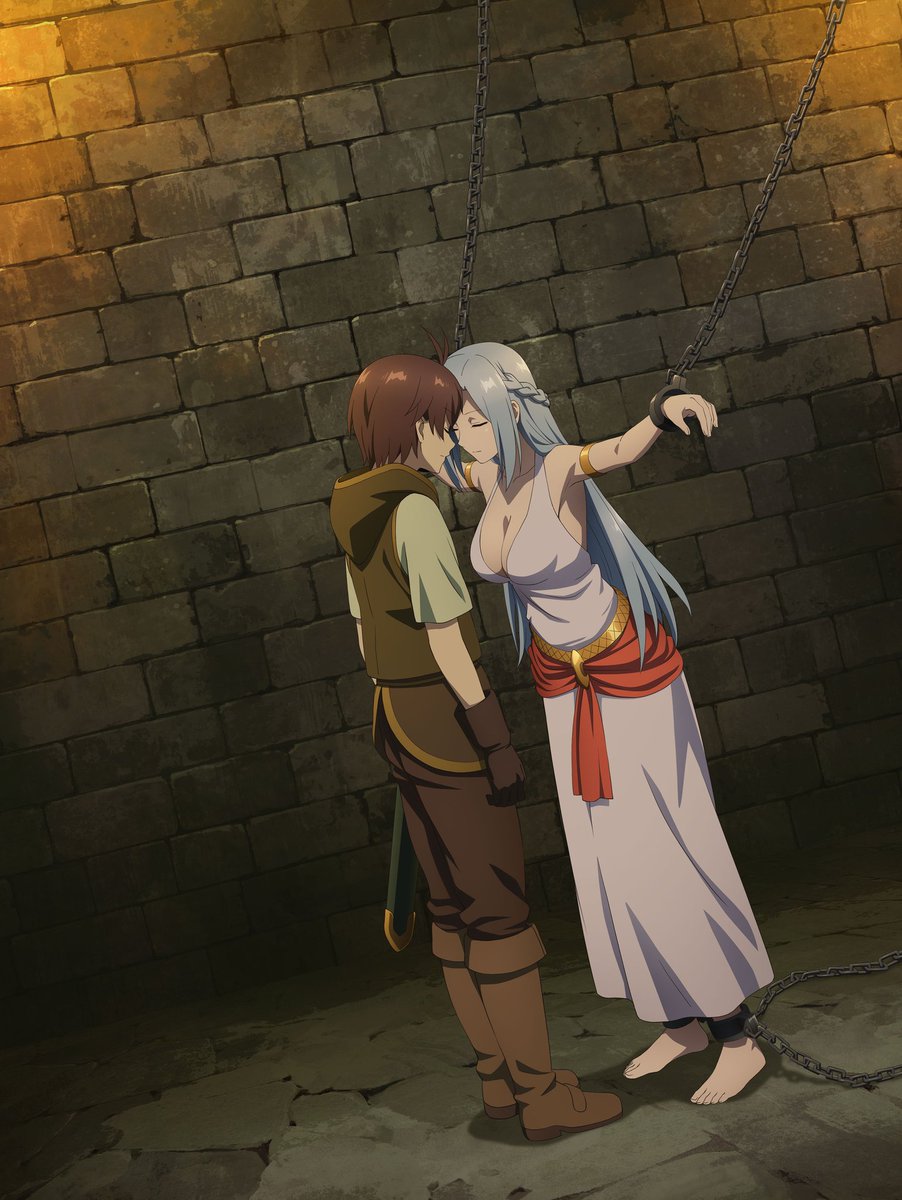 The Hidden Dungeon Only I Can Enter
Synopsis:
Noir is the son of a minor noble with very little to his name other than a job offer–which is canceled before he can even start his first day. He does possess one rare trait, though: the magical ability to consult with a great sage, even if using the skill gives him terrible headaches! Unsure of what his future holds, he accesses the sage for advice on how to move forward and is directed to a secret dungeon filled with rare beasts and magical items. It is here that Noir will train, compiling experience and wealth, until he's powerful enough to change his fate.
Premiere Date: TBA
Crunchyroll Manga
ASHIDAKA – The Iron Hero
Synopsis:
In a world where everyone bears metal arms, a demon bearing a hundred pairs of metal arms threatens total destruction on the world and everyone who lives within it. But even in the face of total hopelessness, a group of warriors is ready to tackle this desperate challenge! A boy named Ashidaka, with two pairs of metal arms of his own, gathers his companions for the sacred war to come…
Release Date: Available Now
Cardcaptor Sakura: Clear Card
Synopsis:
Guided by the Key of Dreams, Sakura embarks on a new adventure! With over 15 million copies in print in Japan alone, plus translations in over a dozen languages, the original Cardcaptor Sakura is an international phenomenon you can't miss! And now, the long-awaited new chapter begins! It is spring, with cherry trees in full blossom, and Sakura is just entering middle school. Her beloved Syaoran has returned from Hong Kong, and life couldn't be better. But when she awakens from a strange dream to find her Sakura Cards powerless, how can she protect Tomoeda from disaster?!
Release Date: Available Now
Ghost in the Shell: The Human Algorithm
Synopsis:
This brand-new chapter fills in the gaps between The Ghost in the Shell: Human-Error Processor and Man-Machine Interface manga with a tense cyberpunk thriller written by Ghost in the Shell: Stand Alone Complex script writer Junichi Fujisaku.
Release Date: Available Now
Do you enjoy Crunchyroll? Are you excited for these titles? Let us know your thoughts in the comments section below.