Ernesto Jason Liebrecht is an American voice actor based in Austin TX who has been working as an actor for well over a decade. He voices a number of English versions of Japanese anime series and video games.
Some of his major roles include Dabi in My Hero Academia, Mordecai in the Borderlands series, Lo Wang in the Shadow Warrior series, Qrow in Rwby, Tapion in Dragon Ball Z: Wrath of the Dragon, Syaoran in Tsubasa: Reservoir Chronicle and Cardcaptor Sakura: Clear Card, Rob Lucci in One Piece, Akira Takizawa in Eden of the East, Train Heartnet in Black Cat, Hei in Darker than Black, Larcade Dragneel in the final season of Fairy Tail, Vulcan Joseph in Fire Force, Hiroto Suwa in Orange, Yato in Noragami, Mars in Black Clover and Zeke Yeager in Attack on Titan.
Funimation graciously provided us an opportunity to interview the seasoned actor to discuss his role as Dabi in My Hero Academia, as well as his opinions, history, and process of voice acting.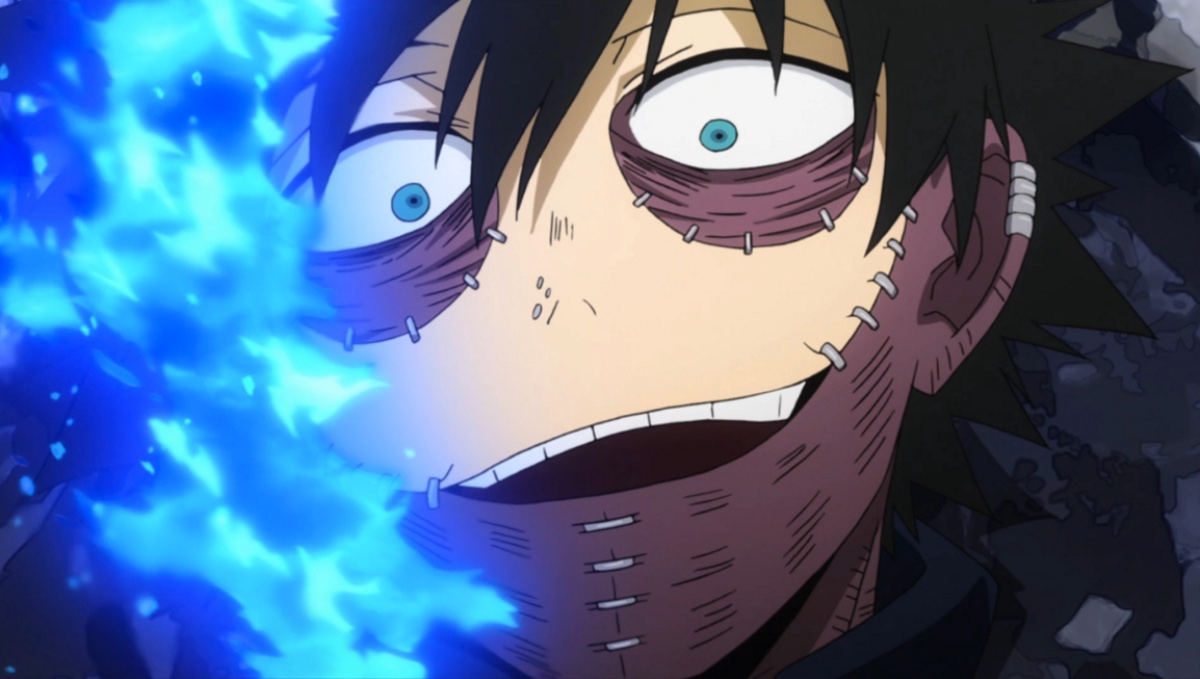 Interview
Q: What inspired you to pursue a voice acting career, and how did you get your first voice acting role?
Jason: I've been an actor since I was a child actually, on stage and in films. Oddly enough, twenty years ago I was in a birthday party and ended up sitting in a bar with a friend I knew kinda through the theatre world, turned out he was a director for a company called ADV films and they had a studio in Austin where I'm from where I lived in at the time called Monster Island studios and he said "hey I'm looking for an actor for this show called The Getbackers would you be interested in coming in Monday and giving it a shot?" and I did, and that was almost two decades ago.
Q: So how did you become a voice actor for My Hero Academia?
Jason: Oh jeez, it's been a few seasons I think that Dabi's been in it. Basically I was in the first round of auditions and was not cast in immediately and Colleen the director at some point saw me in the hallway and she said "hey I found your character, he's pretty cool" and when I came in I was not disappointed.
Q: Were you always a fan of the series or was it just another role to you?
Jason: I love my characters that I get to play. The villains are in my opinion very gratifying. In the beginning of my voice acting career I played a lot of heroes and honestly it got the point that I wanted something a little bit saltier, a little bit more interesting and Dabi definitely fits the bill in terms of mystery and all-round being a bad A dude, the most emo of the villains and the show. With that permanent thousand yard stare I just couldn't imagine a cooler character.
Q: How did you go about portraying Dabi's personality and did you encounter any challenges while doing so?
Jason: So far I find that he's been very cool and hold his intentions to the chest and he's not giving anything away thus far. And in terms of the difficulty I'd say no I don't find it all that difficult to tap into that part of myself maybe because of my own life experiences that I won't go all the way into but that's the kind of actor I am anyway. I tap into past pains et cetra and try to be as detailed as possible when I portray a character.
Q: So you used past experiences to portray a character like Dabi?
Jason: Yes, yes indeed. I bring to mind my troubled childhood.
Q: What have you learnt from voicing your characters so far?
Jason: Not as much as I'd like to honestly. I'd really like to as much as any fan I want to know who he is I want to know all that back story; I want to know what made him who he is today. And I'm just as excited as anyone for that to be hopefully revealed in the future.
Q: Alright last question. Is there anything specific you are looking forward to seeing in this upcoming arc?
Jason: The villains getting a bit of screen time to me is exceptionally gratifying. And I watch the show and it's not just because I'm in those parts, but I've said before many times when they get into those dark warehouses and the fighting starts with those villains, that's where I get excited.  So if we're about to get into a zone where that's happens more frequently that's to my taste personally if that makes any sense. Now I don't know what's going to happen, but I look forward to that hopefully being a regular occurrence.
I agree, and we look forward to seeing you in action in the upcoming arc Jason.
Jason: I appreciate that Abdul, me too.
The "My Villain Academia" Arc of My hero Academia is available to stream now on Funimation.
Are you a fan of My Hero Academia? What do you think of our interview? Let us know your thoughts in the comments section below.