These are a few perfect games for iPad Pro with great graphics that are fun to play. Let's delve into four games we think are perfect mobile games to play on the iPad Pro.
1. Ultimate Tennis
Ultimate Tennis is the perfect mobile game for iPad Pro for those who love sports games, especially tennis.
Delving into Ultimate Tennis, players will play a rookie of the sport, and gradually reach top glory by facing 50 fierce opponents all over the world, competing on many different courts. The way to control your player is based on gesture which is a bit difficult at first, but once you've mastered it, you will find it very interesting and authentic.
The game's graphics are great considering it's a mobile game. The gestures of the character's movements are quite realistic, smooth, even the animation of shading is also very well invested. The sound of dribling is also quite lively, and the music is nothing to complain about.
2. Madden NFL Mobile
Besides applications that watch NFL live like NFL Network or NFL field betting sites like NFL Betting Pennsylvania, NFL-related games are also very popular to many sports fans. Madden NFL Mobile is one of them.
Madden NFL Mobile is a sports game recreating rugby games in a handheld setting. Join the online gaming world of Madden NFL Mobile, where players will become talented strategists with the mission to lead their team to victory and win as many titles as possible.
What players need to do with the meager initial money in Madden NFL Mobile is to recruit players, and get the team into the championships. After each season, mission, or tournament, the money earned will bring new stars and can also buy the whole football field. Get your team to the top, win the championship and smile whilst doing it.
3. Star Wars: Galaxy of Heroes
Combining a powerful team with a reasonable strategy, Star Wars: Galaxy of Heroes will help you win every battle in space and gradually become the legendary hegemony of the galaxy.
Despite being a fighting action game, Star Wars: Galaxy of Heroes possesses moderate speed, depth, and compelling battles in terms of images, sound, and effects. The players will be able to experience the game comfortably by exploring a diverse system of quests, upgrades, and battles, bringing different feelings to each of the options. If you're a fan of Star Wars, this game will be quintessential to own on your mobile.
4. Walking War Robots
Walking War Robots, right after its launch in early June, has quickly attracted 2 million downloads to date. It is a TPS game (third-person shooter game) on mobile. When participating in the world of Walking War Robots, players will have the task of controlling giant robots and participating in great battles.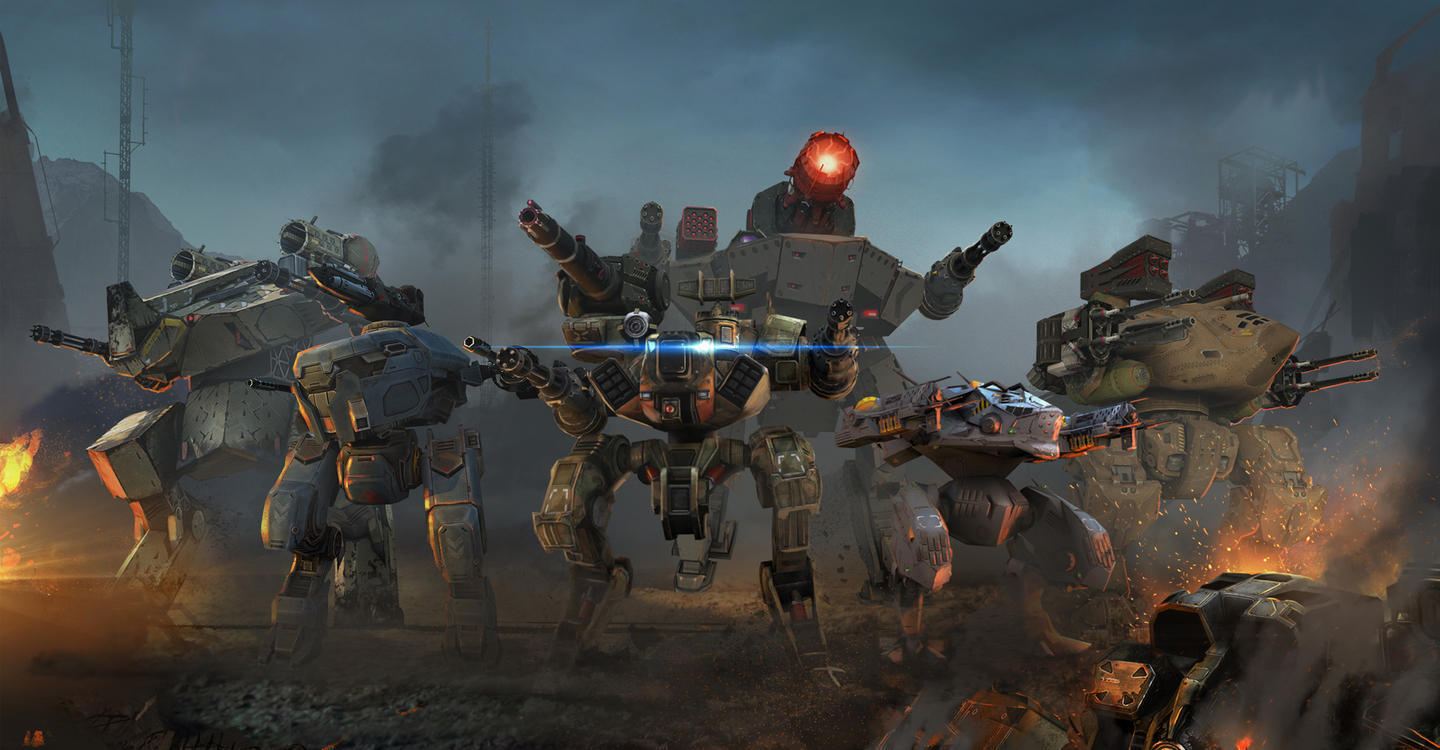 It is quite impressive with modern 3D graphics, the perfect free mobile game for iPad Pro, Walking War Robots takes players to a distant future context with the strong development of science and technology. Here, the game will bring players into great epic robot battles, beautiful but no less fierce. Battles are 6v6 PVP staged in distopian cities.
Walking War Robots is quite diverse when it comes to characters to choose from, as gamers can choose between 13 super robots with their own strengths and weaknesses, accompanied by many types of targets to destroy. The game also possesses the typical features of the role-playing genre, such as equipment, upgrades etc. With more than 19 different weapons, players will unleash their own robot development and increase resistance against support, speed, and firepower.
So if you own an iPad or even an iPhone then we highly recommend you picking up these titles.
This article contains sponsored links.