Wrath: Aeon Of Ruin, the upcoming FPS from 3D Realms, recently launched into Early Access on Steam. And it seems like it's finally time for its first content update. Up until its full release, the game will slowly be updated in Early Access, giving early adopters bite-sized chunks of what to expect in the full game.
Using the legendary Quake engine, Wrath: Aeon Of Ruin is a love letter to 90's era shooters such as Quake, Doom and Hexen. And so far the reception has been really good. Especially after developer KillPixel already patched the game, which addressed numerous issues pointed out by the early adopters.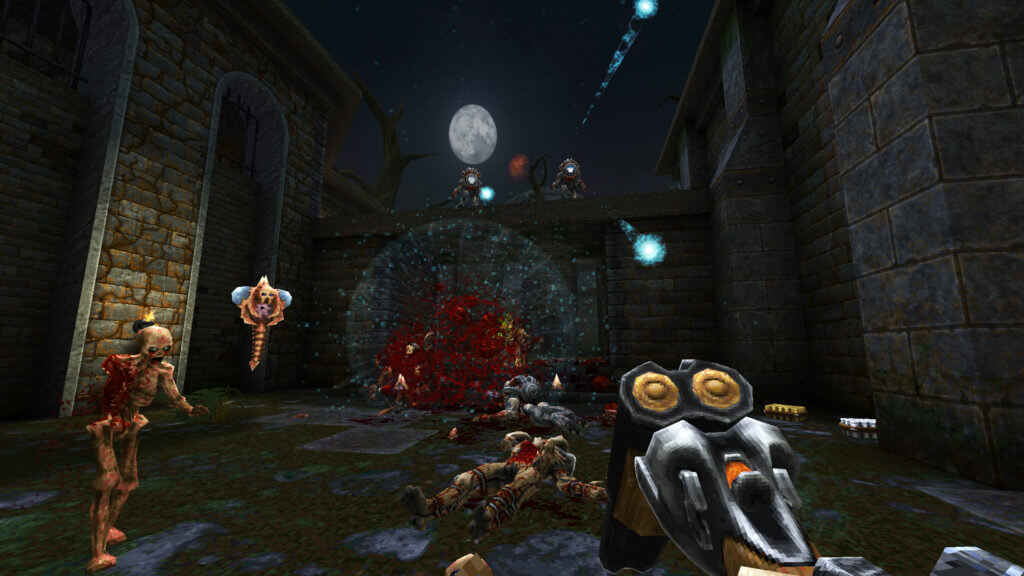 New Stuff
So what's in the new Wrath content update? Well, the first thing to notice is that it contains one entirely new map. The Gardens is now accessible from the hub. It also contains a new enemy, The Wretch. And it contains a new artifact, the Confounding Attar.
In addition to these new additions, The Undercrofts and The Mire have received updated enemy encounters. So it's recommended that players replay these maps to get the full experience of the update.
According to the update patch notes, there's also a whole slew of other fixes. Support for 4096×2160 resolution has been added. A UI mouse sensitivity option has been added as well. And framerate cap options are now available as well.
Bug fixes include the following:
Players can now carry more than one coffer key at a time.
Players being able to shoot with the journal open is now fixed.
User settings not being saved when the game is closed have been fixed.
Bad texture filtering name has been fixed.
Fixed Drowner's Apparatus camera glitching
Enemies dropped by enemies getting stuck on geometry and walls has been fixed.
Items sometimes not coming out of coffers at correct angles has been adressed.
Fixed invader attacking even when view to player is blocked.
Misc. fixes
There have also been some additional features added to Wrath. You can now bring up a "load game" menu by pressing F3 by default. The enemy AI has been improved. The player momentum slows down gradually when crouching. And Shrines and Soul Tethers have been decoupled, to prevent players from losing a Shrine save when returning to a Soul Tether save placed before a Shrine.
You can check out the Early Access version of Wrath: Aeon Of Ruin on Steam.