After countless rumors and even some leaks, Microsoft has finally revealed the prices for both of its highly anticipated consoles, the Xbox Series S and the Xbox Series X. Microsoft surprised fans earlier this week by revealing the Xbox Series S will launch on November 10th for $299 and today, Microsoft officially revealed the Xbox Series X console will also launch on November 10th for $499. Pre-orders for the new console will also start on September 22nd.
Take part in betting at w88, the main partner of Crystal Palace FC for the 2020/2021 season – sports bookie, casino w88, poker, number of cards, slot games, online casino games with millions of Vietnamese players South and Asia today.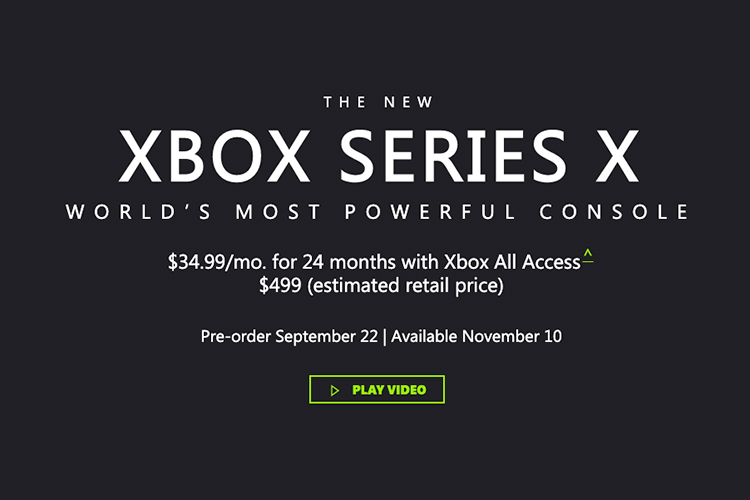 Additional Information
Microsoft will also be offering the Xbox Series X through its Xbox All Access program, which is a monthly payment plan for an Xbox console, Xbox Game Pass Ultimate, and Xbox Live. The bundle will cost $34.99 per month for 24 months.
Microsoft also announced its expansion of the Xbox All Access program this holiday by including EA Play into Xbox Game Pass Ultimate at no additional cost, which will add games like FIFA, NHL, and Titanfall 2 to its library. Xbox All Access will also be available in 12 countries by November 10th, including Canada, Denmark, Finland, Australia, France, New Zealand, Norway, Poland, South Korea, Sweden, the UK, and the US, with more regions added in 2021.
While the console is sorely lacking in exclusives at launch, it seems Microsoft is doing its best to make sure both its consoles have a strong launch day by making it cheap and accessible while also including a variety of titles to play, which is at the very least admirable.
Are you excited for the launch of the Xbox Series X? Which console will you get at lunch? Let us know your thoughts in the comments section below.