Another week has gone by with another set of anime news featuring exciting new releases, disappointing delays, and everything in between. So I'll be breaking down all the major news we received this week. There's quite a bit of it too, so let's get started.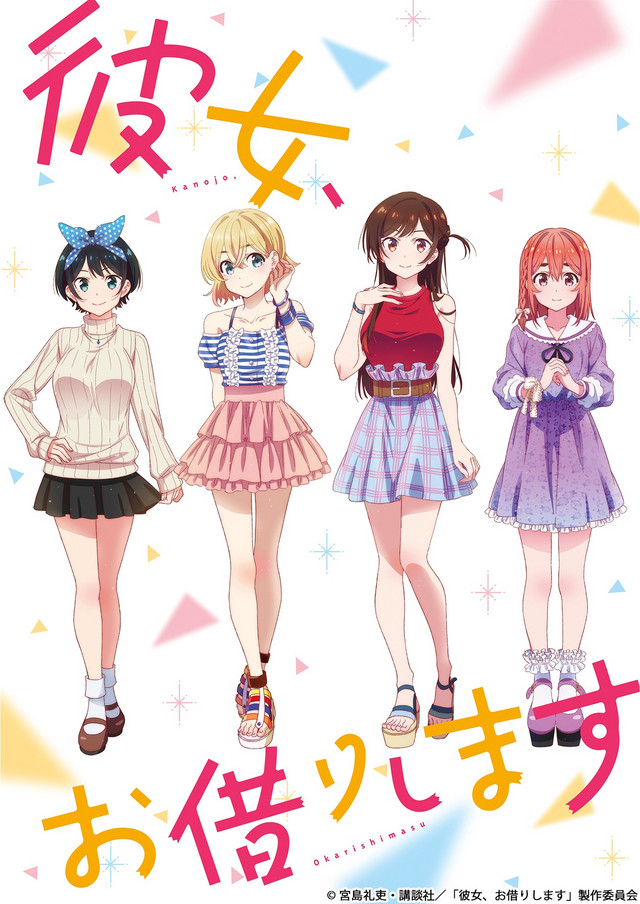 Rent-a-Girlfriend
We recently received additional news on the upcoming pseudo romance anime, Rent-a-Girlfriend, including the July 10 release date, the cast of voice actors, a new visual, and a new trailer featuring its theme song.
The Rent-a-Girlfriend manga is currently being serialized in Kodansha's Weekly Shonen Magazine, with an English version licensed by Kodansha Comics. Kondasha Comics describes the series as such:
"In Japan, the lonely have a new way out — online services that rent out dads, children, even girlfriends! When Kazuya's true love dumps him, he's just desperate enough to try it, and he's shocked at how cute and sweet his rental girlfriend turns out to be. But she wants to keep their "relationship" a secret, and there's a complication… she goes to his university… and their grandmothers are in the same home… and they live next door to each other?! And Kazuya finds out she's not nearly as nice in "real life …"
Rent-a-Girlfriend will be directed by Kazuomi Koga, with character designs from Kanna Hirayama, series composition by Mitsutaka Hirota, and music by Hyadain. The series is set to start broadcast from July 10 on the Animeism block on MBS/TBS in Japan.
Kyoto Animation Studio Arsonist Arrested
Its been ten months since Kyoto Animation studio was attacked by an arson attack killing 36 employees and injuring 35, including the brilliant minds behind The Disappearance of Haruhi Suzumiya, Sound! Euphonium, and more. Since that day, the suspect, 41-year old Shinji Aoba, who had been going intensive care for his third-degree burns, was officially arrested on May 27 after being found guilty.
And with the Tokyo Animation studio being demolished earlier, plans for the site still yet to be determined. Currently, as many of the studio's current anime, such as the Violet Evergarden The Movie being delayed, the staff are working remotely due to the COVID-19 pandemic.
【放送延期のお知らせ】
2020年10月放送を予定しておりました『七つの大罪 憤怒の審判』ですが、新型コロナウイルス感染症の影響を受け、放送を延期させていただくことになりました。
放送を楽しみにしてくださった方々には深くお詫び申し上げます。https://t.co/O6M8j1sljo#七つの大罪

— TVアニメ&劇場版「七つの大罪」 (@7_taizai) May 26, 2020
The Seven Deadly Sins Delayed
Continuing the string of unfortunate news, it was announced on May 26th that the next season of The Seven Deadly Sins TV anime, titled The Seven Deadly Sins: Anger's Judgment, which was initially scheduled to begin airing in October in Japan would be delayed due to the still ongoing effects of COVID-19.
The production committee for The Seven Deadly Sins: Anger's Judgment sincerely thanked their fans for their continued support and would inform them of a new broadcast date once it's been decided.
The Seven Deadly Sins: Anger's Judgment, was previously announced when the manga's serialization ended in March, with a sequel manga series also announced.
You can stream all seasons of The Seven Deadly Sins on Netflix.
☀️ WEATHERING WITH YOU from Makoto Shinkai (#YourName) is coming to Digital on AUG 4 and Blu-ray, DVD & Steelbook on SEPT 15!

Bonus features include director interviews, featurettes, trailers and more!

✨ #WeatheringWithYou Collector's Edition details coming soon. pic.twitter.com/BQx5oFmaSL

— GKIDS Films (@GKIDSfilms) May 26, 2020
 Weathering With You
During the recent Memorial Day weekend, GKIDS officially announced the home video release details for the highly beloved anime film, Weathering With You. The film will be released on August 4th across major retail and online stores and also on Blu-Ray, DVD, and SteelBook editions on September 15th. A separate Collector's Edition will also be announced in the future.
For those unfamiliar with Weathering With You, a synopsis of the film is provided below:
"The summer of his high school freshman year, Hodaka runs away from his remote island home to Tokyo and quickly finds himself pushed to his financial and personal limits. The weather is unusually gloomy and rainy every day as if to suggest his future. He lives his days in isolation, but finally finds work as a writer for a mysterious occult magazine. Then one day, Hodaka meets Hina on a busy street corner. This bright and strong-willed girl possesses a strange and wonderful ability: the power to stop the rain and clear the sky…"
Shikabane-Gatana Manga
On Tuesday, the July issue of Shōnen Ace magazine revealed that Hajime Segawa, creator of the popular series Ga-Rei, will launch a new manga titled Shikabane-Gatana (Corpse Sword) in the magazine's next issue on June 26.
This battle action manga follows Jūki Kiki, a middle school boy who lives a happy life despite slightly strange family circumstances. But when a great disaster strikes, strange zombie-like creatures kidnap his younger sister. To find the whereabouts of his younger sister, Jūki heads to monster-infested Tokyo, and there has a chance encounter with a high school girl wielding a mysterious sword.
Segawa is mostly known for publishing the supernatural action manga The Enchained Spiritual Beast Ga-Rei from 2006 to 2010. The series was published by Kadokawa in 12 compiled volumes in Japan, while all volumes are available in English on the BookWalker app.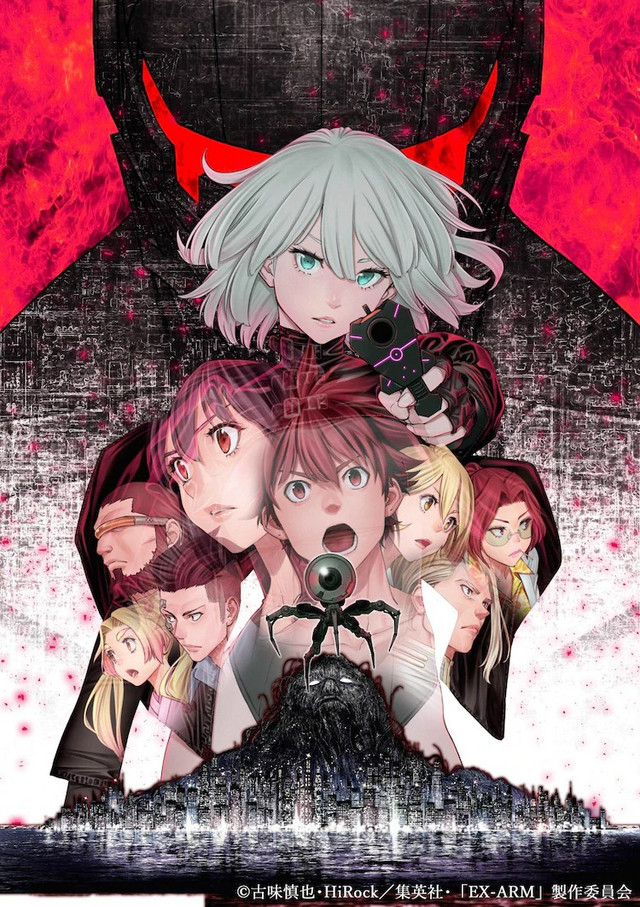 EX-ARM Delayed
In more delay news, the official website for the upcoming TV anime EX-ARM announced on May 27 that the anime adaptation would be delayed from its initial broadcast date of July, due to the effects of COVID-19 in Japan and for the safety of the production staff and cast. The official website also stated that the anime is now scheduled to air in Fall 2020 and that further broadcast details will be announced in the future.
The original EX-ARM manga was written by HiRock and illustrated by Shinya Komi. It was serialized from 2015-2019 in the Shonen Jump+ manga magazine, and a sequel series entitled EX-ARM EXA is currently running in Grand Jump magazine. The synopsis for the series is described as follows:
"In the year 2014, a high school student who hates machines, Akira Natsume, wants to change himself for the better and tries to take the first step in doing that…

But then he gets run over by a truck. Fast forward to 2030. A police officer named Minami Uezono and her partner, the android Alma, infiltrate the scene of a trade going on at Tokyo Harbor for an unknown weapon named "EX-ARM." They are then attacked by an enemy armed with the "EX-ARM" No.08. Put in this life or death situation, they decide to activate the "EX-ARM" No.00 that they stole from the enemy, and…"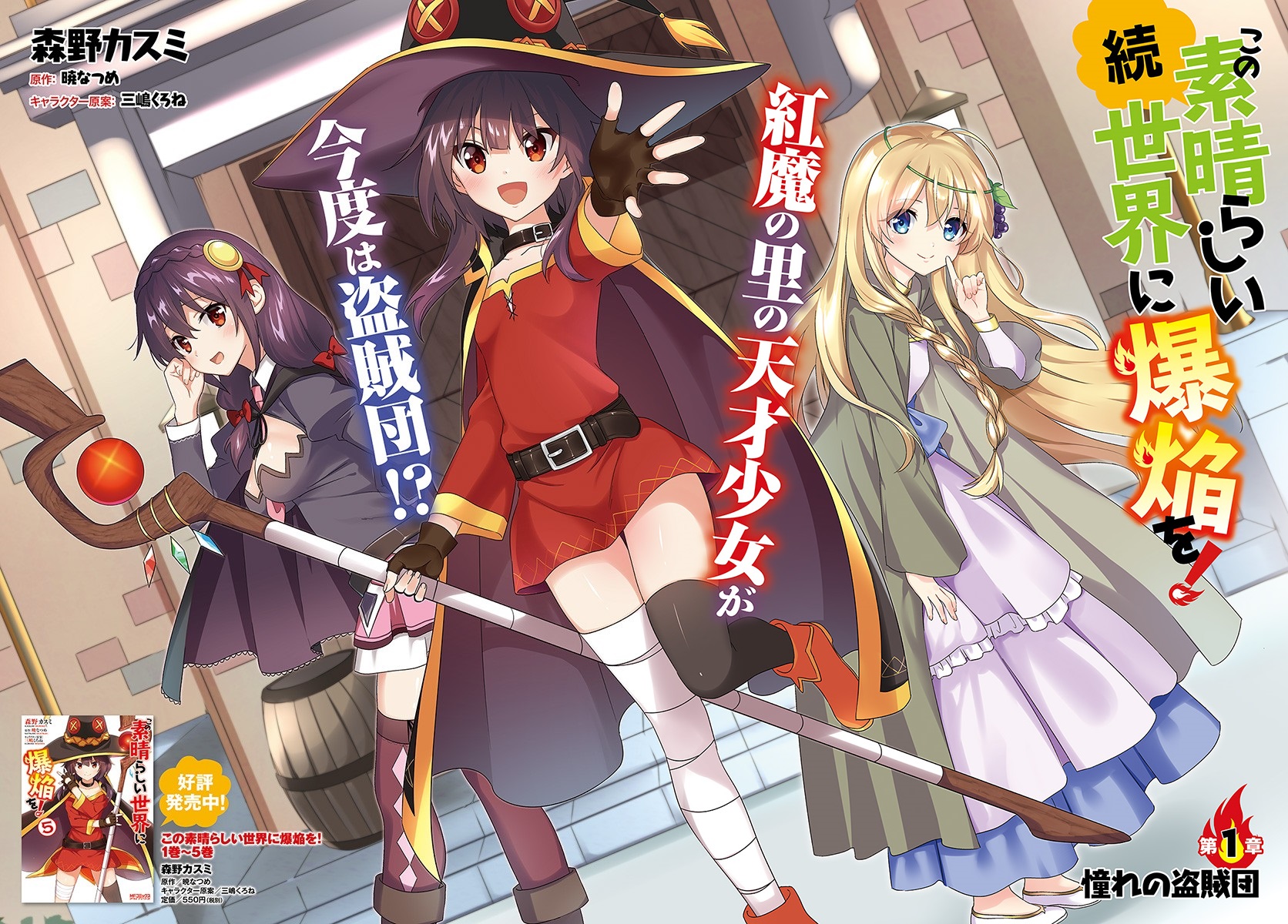 Zoku Kono Subarashii Sekai ni Bakuen o! Prequel Ending
On Wednesday, the August issue of Monthly Comic Alive magazine revealed that the Zoku Kono Subarashii Sekai ni Bakuen o! manga will end in the magazine's next issue on June 27.
The manga is a sequel to Kasumi Morino's earlier Konosuba: An Explosion on This Wonderful World! Which, in turn, is a spinoff series to Natsume Akatsuki's spinoff novels of Konosuba – God's Blessing on This Wonderful World! Light novel series. Yen Press describes the first manga as:
"Everyone's favorite Explosion-obsessed spell caster Megumin and her Crimson Magic Clan are back in this spinoff of the hit comedy Konosuba!"
The sequel manga series was launched in Monthly Comic Alive in January 2018. The manga's third volume was compiled last September by Kadokawa, who also published the first manga volumes which ran from 2016 to 2017.
Konosuba Game Enhanced Version Announced
Adding to the Konosuba news, it was recently announced that the 2019 KONOSUBA: God's Blessing on This Wonderful World! Labyrinth of Hope and the Gathering of Adventurers! RPG / dungeon crawler game would be making a return with an enhanced version on PS4 and Nintendo Switch titled KONOSUBA: God's Blessing on This Wonderful World! Labyrinth of Hope and the Gathering of Adventurers! Plus. And yes, the name is quite a mouthful.
The original game previously launched back in 2019 on the PS4 and PS Vita in Japan. Though not much else is known of the game, developer Entergram has stated more details will be revealed soon on the newly formed teaser website.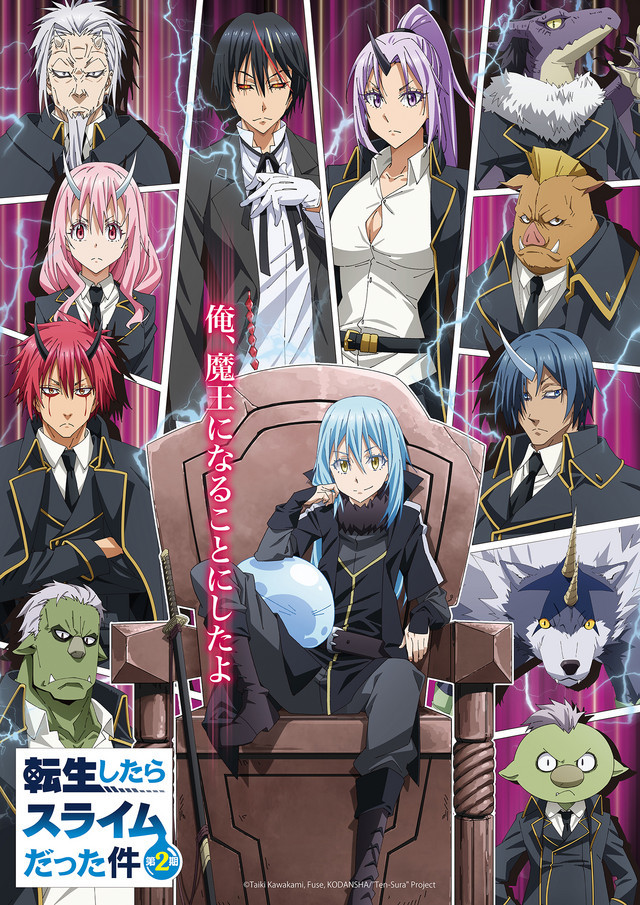 That Time I Got Reincarnated as a Slime Season 2 Delayed
In more delay news, this one arguably more unfortunate than the rest, the official website for That Time I Got Reincarnated as a Slime Season 2 recently announced that the broadcast of the second season would be delayed to January 2021. This being a vastly different date from its original October release date.
For those unfamiliar with the series, a description of the first season by Crunchyroll is as follows:
"Corporate worker Mikami Satoru is stabbed by a random killer, and is reborn to an alternate world. But he turns out to be reborn a slime! Thrown into this new world with the name Rimuru, he begins his quest to create a world that's welcoming to all races."
What's worse is That Time I Got Reincarnated as a Slime Season 2 will be split in two cour, with Part 1 airing in January 2021 and Part 2  airing in July 2021.
Additionally, the Slime Diaries side series also had a schedule change and is now expected to broadcast sometime in April 2021. The second season of That Time I Got Reincarnated as a Slime will be streamed by Crunchyroll as it airs in Japan.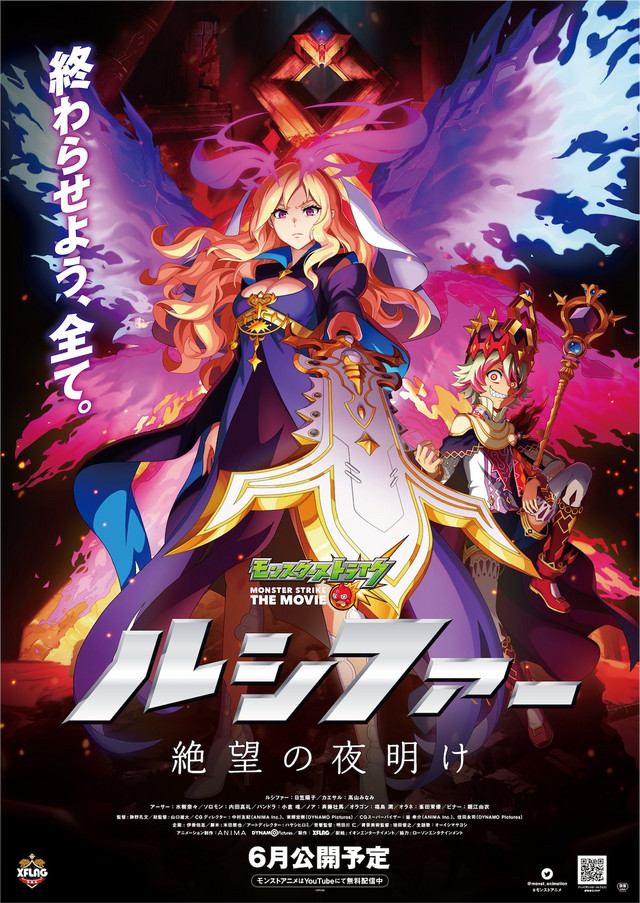 Monster Strike THE MOVIE: Lucifer – Dawn of Despair
In lighter news, fans of the Monster Strike series rejoice! As the latest anime film in the series, Monster Strike THE MOVIE: Lucifer – Dawn of Despair (Also known as Monster Strike THE MOVIE: Lucifer – Zetsubou no Yoake in Japan), has received a new release date. The film is also to receive an exclusive, two-part Livestream preview screening on the official Monster Strike YouTube channel in Japan.
The special screening divides the film into two parts and will be held in June of 2020. The first part will be streamed at 7:00 pm JST on June 13th, and the second part will be streamed on June 14th at the same time. The screening will not be saved or archived afterward, so fans who wish to watch it before theaters must act fast.
The synopsis for the film can be found below:
"In Monster Strike THE MOVIE: Lucifer – Dawn of Despair, the silence of a dark night is broken by the sound of a fateful finger-snap, and a calamity begins as Lucifer turns her blade on her former companions. They believed in her, they kept believing, but was their faith in their friend foolish and misplaced?"
Monster Strike THE MOVIE: Lucifer – Dawn of Despair is directed by Kobun Shizuno with production by XFLAG. The film, which was initially scheduled to premiere this June, is now expected to release November 2020.
Soma and his new culinary adventure is back on July 3rd!
We will be re-starting from ep.1 of season 5 so mark your calendar rn!!!!!!!!#shokugeki_anime https://t.co/TSiYGHVK86

— 『食戟のソーマ』TVアニメ公式 (@shokugeki_anime) May 29, 2020
Shokugeki no Soma Fifth Plate Resume Date Announced
The official Twitter account for Food Wars! Shokugeki no Soma announced that the series' 5th season, will resume its broadcast in Japan starting July 3. The fifth season was previously delayed after Episode 2 on April 17 and it was later announced on May 12 that The Fifth Plate would return in July.
A specific date for the new third episode has been given. It will air on July 17 after the rebroadcast of the first two episodes earlier in the month.
【新PV解禁!】
NHK総合にて放送予定のTVアニメ「進撃の巨人」The Final SeasonのPVを解禁!是非ご覧ください!https://t.co/d92HhTSoHU#shingeki pic.twitter.com/0nBKTBXxS9

— アニメ「進撃の巨人」公式アカウント (@anime_shingeki) May 29, 2020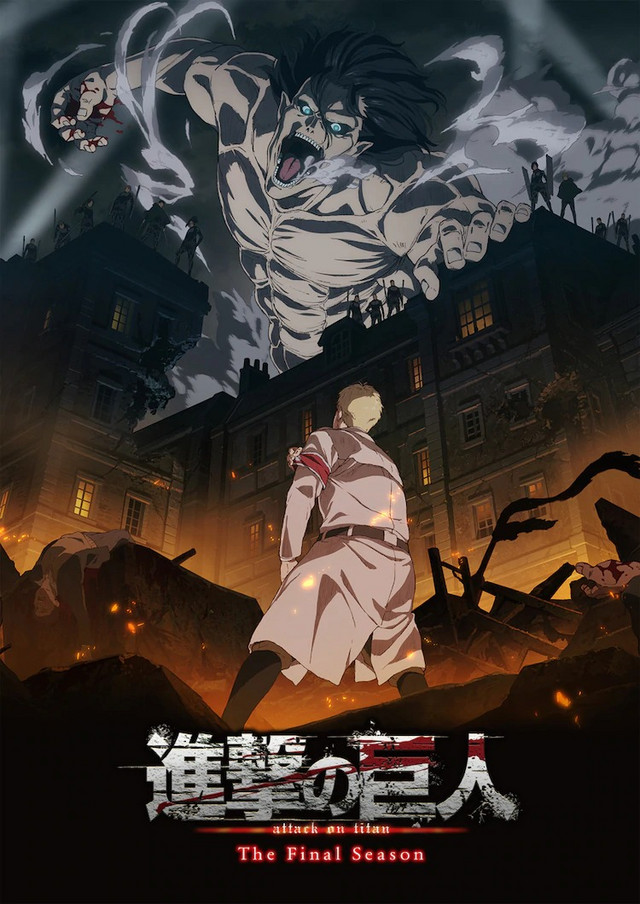 Attack on Titan Returns!
After the very long wait, the first trailer for The Final Season of Attack on Titan was finally released, alongside a new key visual, with information on the new staff and anime studio for the franchise, being the most notable change, as see the anime production move from WIT Studio to studio MAPPA.
Attack on Titan The Final Season will be directed by Yuichiro Hayashi (who also worked on Dorohedoro and Kakegurui at studio MAPPA,) taking over from the staff at WIT Studio. Hayashi stated that he and his team would try their best to work on this new exciting chapter of the franchise. With the blessing from Tetsuro Araki, praising the team and stating how wonderful they are, "after they've had many meetings together exchanging information for a long time." Hiroshi Seko will now direct the new series with character design by Tomohiro Kish and music by Hiroyuki Sawano and Kohta Yamamoto.
The presidents at studio WIT and MAPPA, George Wada, and Manabu Otsuka have stated they both have high expectations for the final season. The season was previously announced to broadcast sometime in Fall 2020 on NHK-G.
It was also announced that a compilation film was which includes all current 59 episodes of the anime series, was in the works. Titled Attack on Titan: Chronicle, it features new narration from the main trio of Eren, Mikasa, and Armin, and work from YOYO miracle, Inc. The anime film is scheduled to premiere in Japanese theaters on July 17.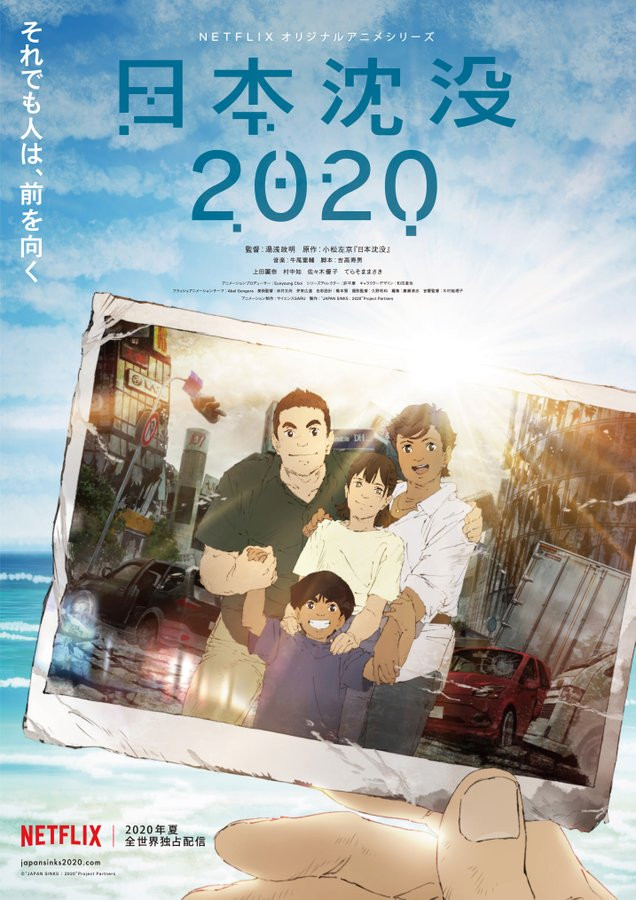 Nippon Chinbotsu 2020 / Japan Sinks 2020
Netflix Japan officially started streaming a new trailer for the web anime series Nippon Chinbotsu 2020 / Japan Sinks 2020, which is based on the 1973 sci-fi novel Nippon Chinbotsu / Japan Sinks. The novel showcases how Disaster strikes Japan and how citizens of the country deal with it.
The story of the web anime is set after the 2020 Tokyo Summer Olympics. It follows the story of four members of the Muto family amidst an unprecedented disaster.
Massaki Yuasa, who's known for his work on the latest Devilman Crybaby web anime by Netflix, is also directing the anime at his production studio SCIENCE SARU. Most fans of the Devilman crybaby will notice the similar art style and animation between the two anime series.
The trailer also confirms the ten-episode series will be available on Netflix worldwide on July 9.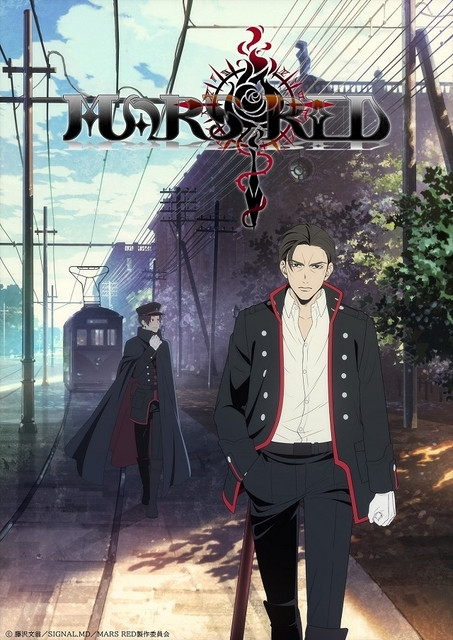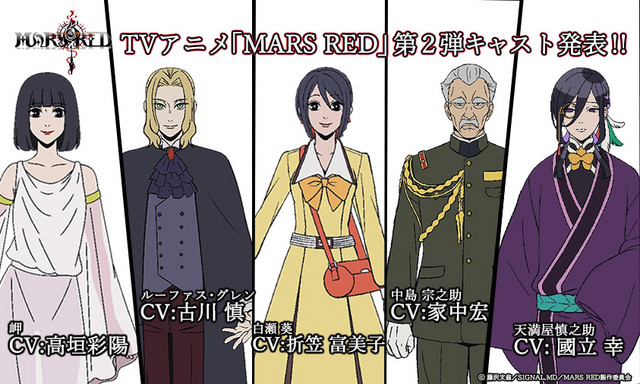 MARS RED Anime Adaptation
Upcoming vampire anime MARS RED recently showcased its cast of characters, including a character newly made for the anime adaptation.
"MARS RED takes place in an alternate 1923 where vampires are common knowledge. In the wake of an increase in their numbers and the emergence of a mysterious source of artificial blood, the government forms the anti-vampire military unit Code Zero. The unit, manned by vampires, works to bring an end to the crisis."
Surprisingly, MARS RED is based on a stage play of the same name by Bun'o Fujisawa. The Voice actors include Junichi Suwabe, Kenichi Suzumura, and Akira Ishida, who will all be reprising their roles in the anime.
The added cast can be seen below:
Misaki: CV Ayahi Takagaki

Rufus Glenn: CV Makoto Furukawa

Aoi Shirase: CV Fumiko Orikasa

Sonosuke Nakajima: CV Hiroshi Yanaka

Shinnosuke Tenmaya: CV Sachi Kokuryu
【ダンまちⅢ放送延期のお知らせ】
7月より放送・配信予定の「ダンまちⅢ」につきまして、新型コロナウイルスの影響により放送・配信を10月以降に延期することといたしました。
今後の放送・配信情報は決定次第、公式サイト、Twitterにてお知らせいたします。(続https://t.co/XItWxm196d#danmachi

— ダンまちシリーズ アニメ公式@3期 10月以降放送・配信開始予定 (@danmachi_anime) May 30, 2020
Is It Wrong to Try to Pick Up Girls in a Dungeon? III Delayed
We received another major delay news this week, and the victim this time is the third season to the fan-favorite TV anime.,Is It Wrong to Try to Pick Up Girls in a Dungeon? The series has officially been delayed from its original July broadcast to October due to the effects of COVID-19 affecting "broadcast and distribution" on the series.
A post regarding the delay on the DanMachi website states that the new release date will be announced on the same website and the Twitter account once decided.
What do you think of this week's Anime News? Are you excited for the next season of Attack on Titan? Let us know your thoughts in the comments section below.