Yet another week has passed, and we have yet another set of anime and manga news this week, so let's get to it.
Aria The Crepuscolo Anime film
The official website for the new upcoming anime film Aria The Crepuscolo recently posted a new trailer and key visual for the film alongside its release date announcement, which is to come out in spring 2021.
The film is also to celebrate the series 15th anniversary with director Junichi Sato who worked on all previous installments returning to direct the film alongside Takahiro Natori. The anime is being produced at J.C. Staff.
The film was initially scheduled to release this winter but was postponed due to COVID-19.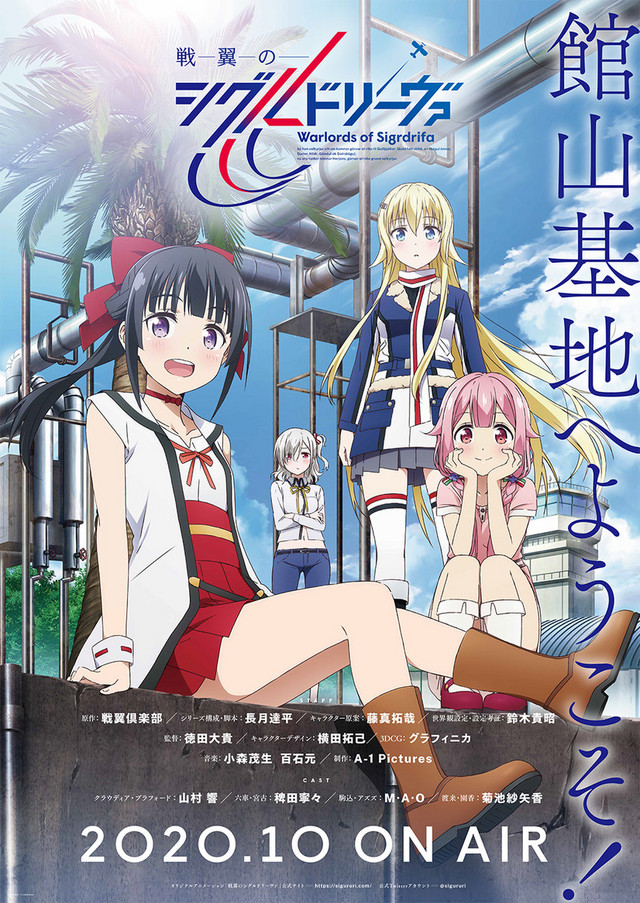 Warlords of Sigrdrifa
New information was recently released on the new upcoming anime from the creator of Re:ZERO -Starting Life in Another World, Warlords of Sigrdrifa revealing a new trailer, character designs, newly revealed characters, voice actors, and more.
Warlords of Sigrdrifa is being produced at studio A-1 Pictures with director Hirotaka Tokuda, character designer Takumi Yokota (who worked on Love live!) alongside Shigeo Komori and Hajime Hyakkoku (who worked on K-ON!) producing the anime's soundtrack.
Overseeing the production is author Tappei Nagatsuki alongside scenario and world creator Takaaki Suzuki (who worked on Violet Evergarden), and manga artist Takuya Fujima (who worked on Magical Girl Lyrical Nanoha ViVid).
Warlords of Sigrdrifa is set to premiere in October 2020.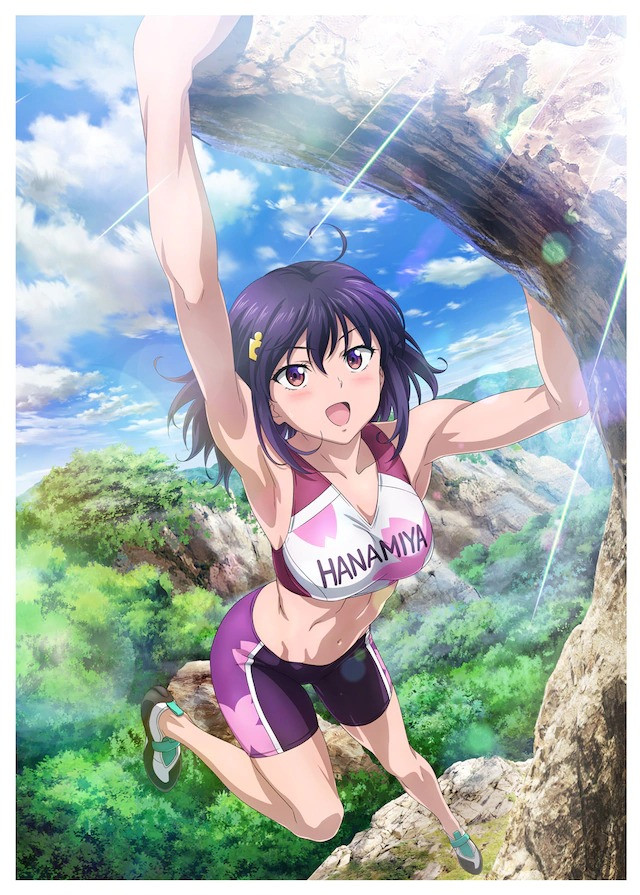 Iwa Kakeru! -Climbing Girls- Anime
This week, we also saw a new trailer and cast listing for the upcoming T.V. anime Iwa Kakeru! -Sports Climbing Girls- announcing its October premiere date.
For those unfamiliar with the series, a synopsis of the manga is provided below:
Iwa Kakeru! -Climbing Girls- follows Konomi Kasahara as she discovers the sport of rock climbing (also known as bouldering in Japan) in her new high school after training her mind in puzzle games in junior-high. She uses her puzzle-solving skills, along with her killer abs, to climb the ranks of her new school club – the climbing club.
Mikako Komatsu as Chinari Iwamine
Sachi Kokuryu as Chigusa Kumagai
Chihiro Ueda as Masumi Fujita
Daria Midou as Rina Samura
Machico as Kurea Oba
Yukari Tamura as Anne Kurusu
Iwa Kakeru! -Sports Climbing Girls- will be directed by Tetsuro Amino (who worked on Macross 7) with series composition by Touko Machida (who worked on The Idol Master) alongside character designer Yoshihiro Watanabe (who worked on Haganai) and music by Tsubasa Ito.
Iwa Kakeru! -Sports Climbing Girls- is set to premiere in October 2020.
【緊急速報!!】
『魔法科高校の劣等生』新シリーズの展開が決定!

魔法科高校を卒業した達也たちを描く『続・魔法科高校の劣等生 メイジアン・カンパニー(仮)』と、達也たちが卒業した魔法科高校を描く『新・魔法科高校の劣等生 キグナスの乙女たち(仮)』の2シリーズの展開を予定しています! pic.twitter.com/jGUPYMbfCQ

— 電撃文庫『魔法科高校の劣等生』 (@dengeki_mahouka) July 24, 2020
The Irregular at Magic High School Sequels
As the final volume of Tsutomu Sato's light novel series The Irregular at Magic High School is set to release this September in Japan, the novel's official twitter account recently announced that the series would continue with two sequels currently in the works.
The first sequel titled Sequel The Irregular at Magic High School Magian Company focuses on the protagonist Tatsuya Shiba and friends after their graduation from First High magic high school. It will reportedly be available this fall.
While the second sequel titled New The Irregular at Magic High School Maidens of Cygnus is set after Tatsuya's graduation and focuses on two girls named Arisa and Matsurika and their connection to the Jumonji family, the novel is set to publish winter of 2021.
先ほど発表があり、極主夫道がマンガ界のアカデミー賞と呼ばれるアイズナー賞(最優秀ユーモア賞)を受賞しました。ありがとうございます!
海外の方にも読んでもらえてるんだと思うと嬉しいです。#EisnerAwards#ComicCon#極主夫道 pic.twitter.com/IE8Ebjpaxa

— おおのこうすけ@極主夫道⑤発売中 (@kousuke_oono) July 25, 2020
The Way of the Househusband Wins An Eisner Award
This year's Eisner Comic Book Awards winners were announced earlier this week, highlighting some of the best comic book and manga series this year. Among the honored titles was Kousuke Oono's The Way of the Househusband, which won Best Humor Publication award.
It's important to note that The Way of the Househusband is the first manga in 22 years to receive the award after Masahi Tanaka's Gon Swimmin' received the award in 1998. To celebrate this achievement, Manga creator Kousuke Oono drew the main character as thanks for winning the award.
Those unfamiliar with The Way of the Househusband can find a synopsis below from VIZ Media, who publishes the manga in English.
"The Immortal Dragon, once the fiercest member of the yakuza, is now a married man devoted to supporting his loving wife—as a househusband! But when the gangster-turned-homemaker needs to make some quick cash to buy her a present, he turns to the only skills he knows—and gets his first part-time job! The cozy yakuza comedy continues!"
Uzumaki Delayed
Earlier today, we saw the updated trailer on the Adult Swim YouTube channel for the upcoming TV anime adaptation of Junji Ito's beloved manga Uzumaki announcing that the anime which was initially scheduled to premiere this October, will be pushed 2021.
An interview with Hiroshi Nagahama, who's the production director of Uzumaki, was also uploaded on the Adult Swim YouTube channel after the Comic Con@Home panel, revealing that the first episode dialogue was completed with production progressing steadily.
Uzumaki is scheduled to premiere on Toonami sometime in 2021.
New Rick and Morty Short
After the recently surprisingly enjoyable feudal Japan anime short, we received yet another short today, which sees Morty traveling famous locations looking for Rick while also trying to avoid the Genocider. The short was recently uploaded on Adult Swim's Youtube Channel after previously airing on Toonami.
The short was directed by Tower of God director Takeshi Sano alongside Takeshi Chiba (who also worked on Tower of God) who worked on the animation inspection. The short was produced at Telecom Animation Film.
What do you think of the news this week? Are you a fan of Rick and Morty? Let us know your thoughts in the comments section below.