Yet another week has come to an end, so it's that time again to list the most notable anime and manga news we received throughout the week. This week was filled with quite a lot of announcements so let's get to it.
Laid-Back Camp s2 Official PV – Lets go camping together in January ✨ pic.twitter.com/Aqg7WQQXBq

— Laid-Back Camp (@LaidBackCampEN) September 21, 2020
Laid-Back Camp New Trailer
This week, we saw a new trailer for the upcoming season of the fan-favorite anime Laid-Back Camp. Additionally, fans can attend a special pre-screening of the first episode on November 29 in Japan featuring the main voice cast. The event will be live streamed across 36 theaters across Japan.
Laid-Back Camp Season 2 is scheduled to premiere in January 2021.
Baki: Son of Ogre Netflix Original Anime
It was also announced this week that Baki: Son of Ogre (or Baki Hanma in Japan), which is the third manga series by Keisuke Itagaki will receive an adaptation on Netflix. We received a new trailer for the series but no additional details has been revealed yet.
等速の動くガンダム! pic.twitter.com/4BYqV2Nhwg

— なんちゃん(ガンダム万歳) (@nansei2) September 20, 2020
Life-Size Moving Gundam
In rather surprising news, this week, it was revealed that a White Mobile Suit Gundam is currently in construction in Japan on Yamashita Wharf in Yokohama.
The Gundam was originally scheduled to be reveled this October but the date was pushed back to an unknown time due to COVID-19.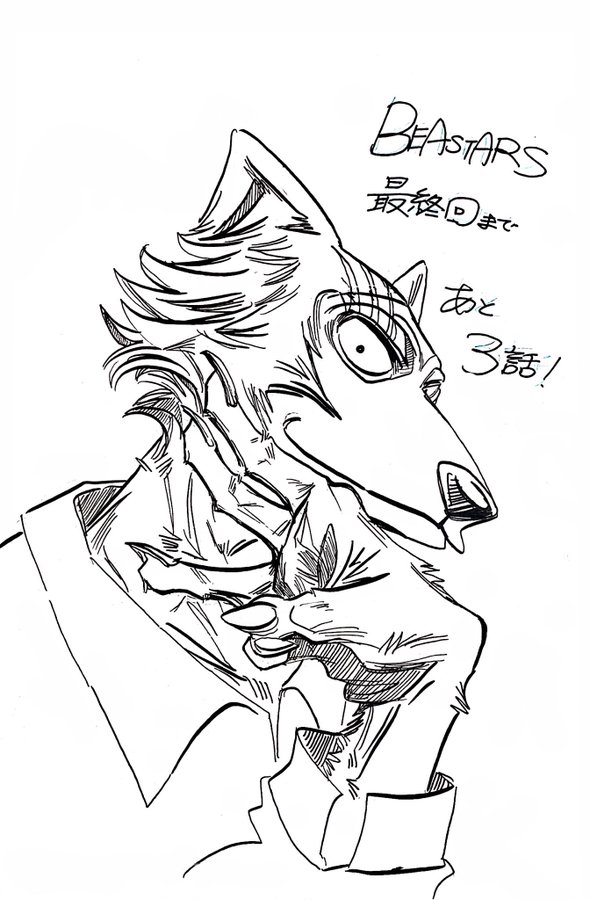 Beastars Has Only Three Chapters Left
ANN announced that in the latest issue of Weekly Shonen Champion magazine that the Beastars Manga will be coming to an end soon with just three chapters left. To celebrate the occasion, Itagaki provided a special illustration on twitter (seen above).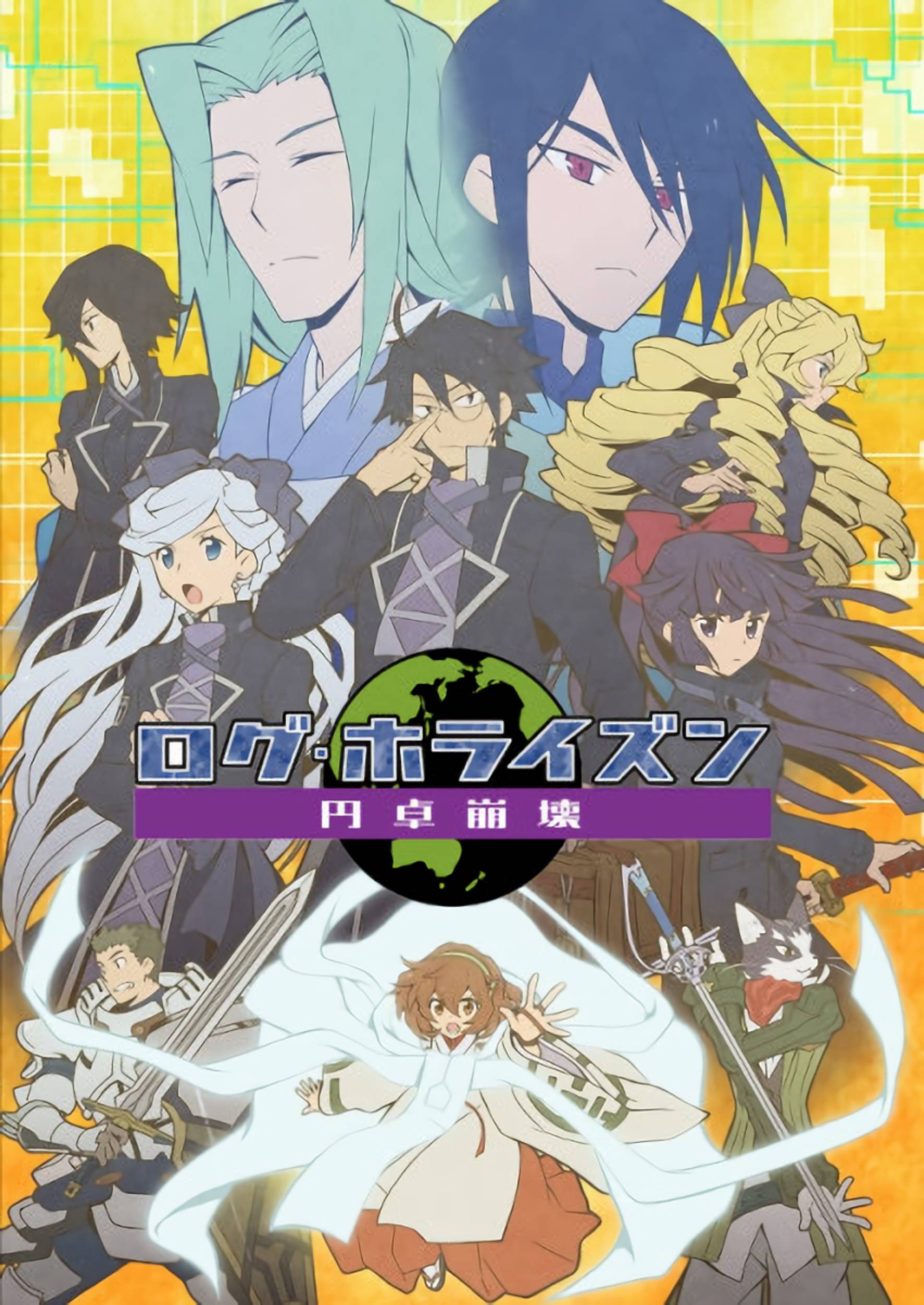 Log Horizon Season 3 Coming January 13
Earlier this week, NHK Anime World announced on its Twitter account that the highly anticipated third season of Log Horizon, will begin broadcasting on January 13, 2021. The news was followed alongside a new trailer (seen above).
Log Horizon season 3 was initially scheduled to premiere in October but was delayed due to the COVID-19 pandemic. For those unfamiliar with the series, a very long synopsis of the upcoming series via NHK Anime World can be seen below:
"One day, tens of thousands of players – Adventurers – were trapped in the world of the popular online game Elder Tale! People are confused in a different world where monsters and magic exist realistically, and the city of adventurers, Akihabara, descended into chaos.

A young man, Shiroe, who's not great with people, was one of those adventurers and decided to form a guild "Log Horizon" with his party, Akasuki, and Nyanta. Furthermore, he calls on the unity of adventurers to use his own wisdom as a weapon, launching the self-governing body "Round Table Conference", and restoring peace and stability to the city.

Centered around the Round Table Alliance, interaction with the original residents of the game world, The Earthlings, has begun with the adventurers, aristocrats, merchants, general citizens all working together to achieve diplomacy.

However, the adventurers only have one year from a "catastrophe" that has been blown in from a different country. Akihabara, which has enjoyed fleeting prosperity, has to deal with a new species of monster "Tenwazawai" invading the city and the nobility of the east and west bickering between each other.

The flame of discontent continues to smolder between the guilds, with a struggle for power, disparity, and speculation occurring between adventurers.

Finally, a critical crisis will come to the roundtable, the symbol of unity with the adventurers…"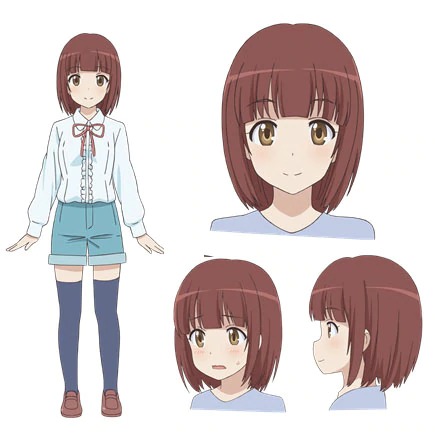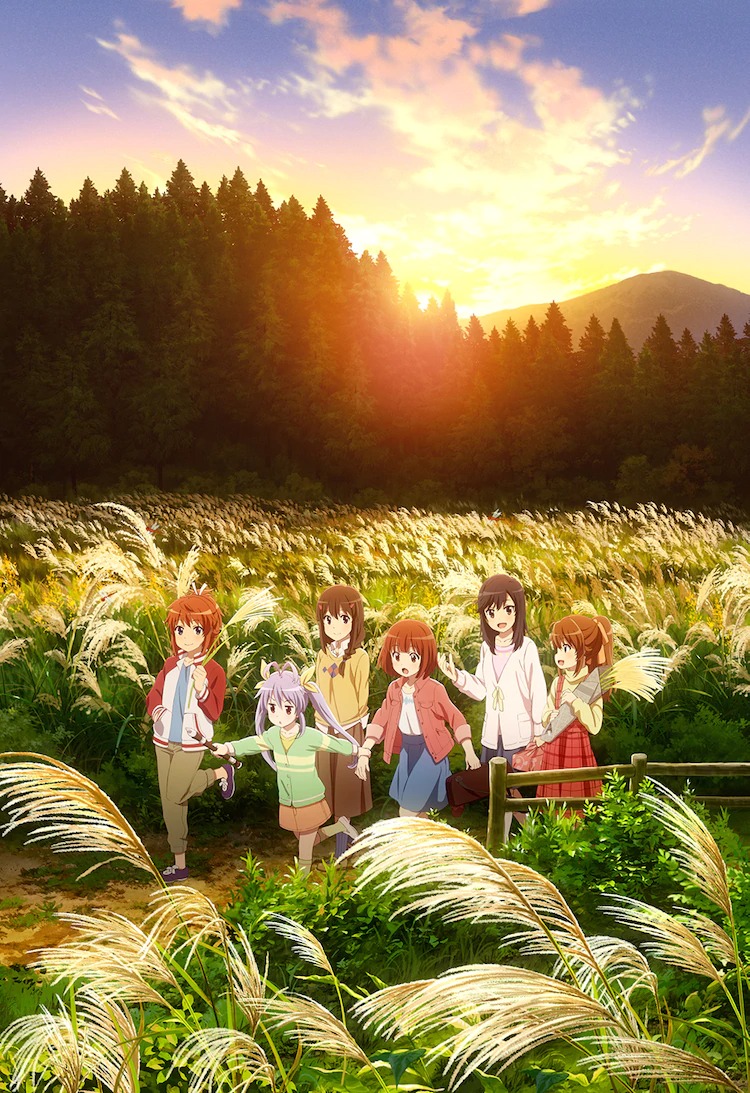 Non Non Biyori Season 3 New Visual
Earlier this week, Mantan Web revealed a new key visual for the third season of the cutesy anime Non Non Biyori, featuring a new character Akane Shinoda. For those unfamiliar with Non Non Biyori, Crunchyroll describes the series as such:
The closest book store sells Jump every Wednesday; the video rental shop is ten stations down. Vegetables are left out for sale, and no one's ever even see a lock on a house. That's the country life they live, but these five girls at Asahigaoka Branch School are enjoying it! Enjoy the leisurely, laid-back life of these unique girls!
My Next Life as a Villainess: All Routes Lead to Doom! ~The Pirate Who Summons Trouble~
It was announced earlier this week that the highly popular anime and manga series My Next Life as a Villainess: All Routes Lead to Doom! will be adapted to a romance game with an original story by IDEA FACTORY's Otomate division, titled My Next Life as a Villainess: All Routes Lead to Doom! ~The Pirate Who Summons Trouble~ The game will reportedly feature an original story whereby Catarina clears her "doom flags" successfully without being exiled or murdered and meets a pirate captain named Silva.
The game is reportedly scheduled to release in Japan sometime in 2021.
Yakuza Live-action Adaptation
Earlier this week, Variety announced that Sega is developing a live-action film based on its Yakuza video game franchise with 1212 Entertainment and Wild Sheep Content. The film will reportedly be produced by Erik Barmack, Roberto Grande, and Joshua Long. Wild Sheep Content are also currently searching for script writers.
Spice & Wolf VR 2
This week, Developer Spicy Tails announced that the upcoming VR anime sequel Spice & Wolf VR 2 will be compatible on PlayStation VR, PC via Steam, Nintendo Switch, Oculus Rift, and Oculus Go. However, the release will not be compatible with Oculus Quest 1 or Oculus Quest 2, but might support Valve Index and Windows Mixed Reality.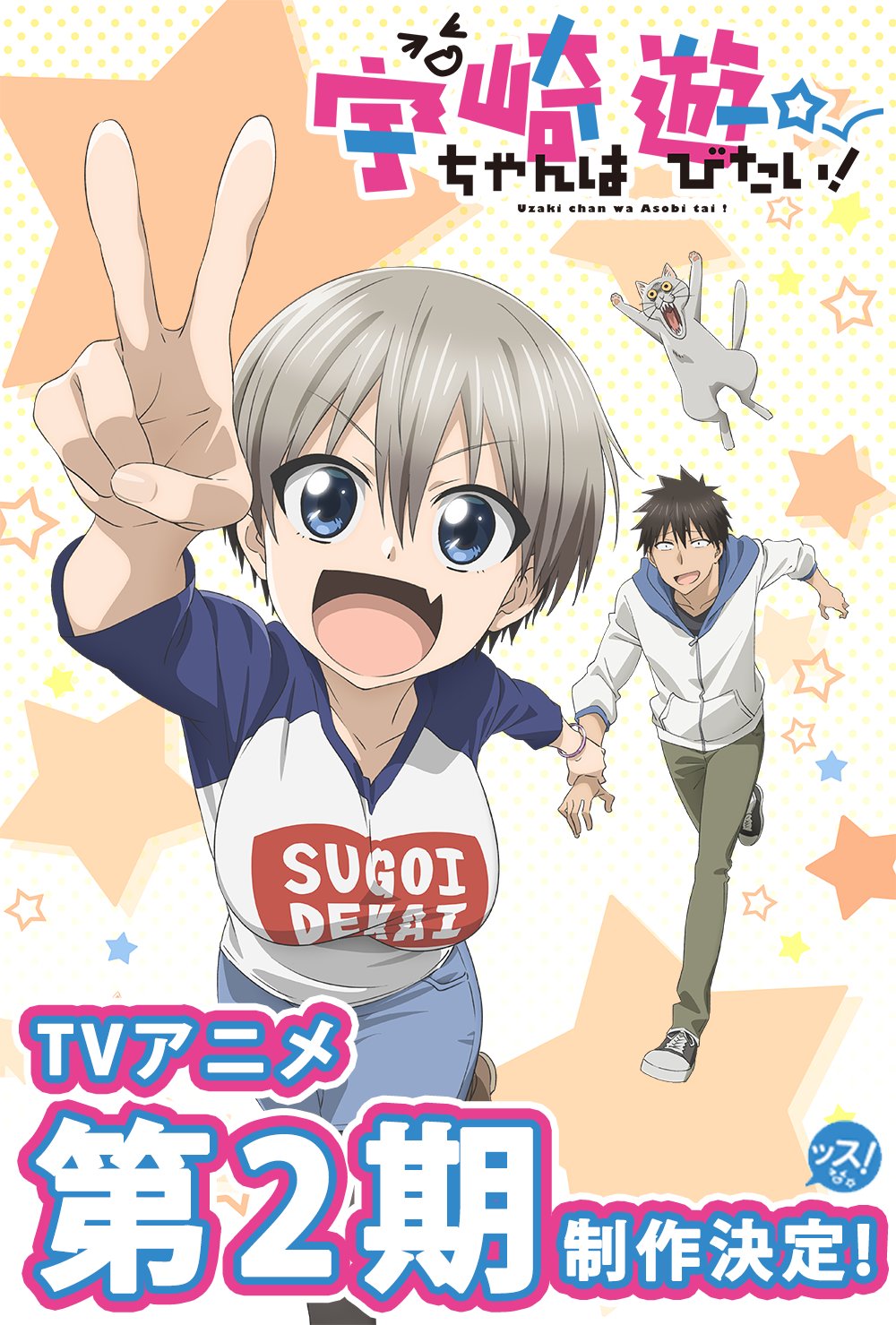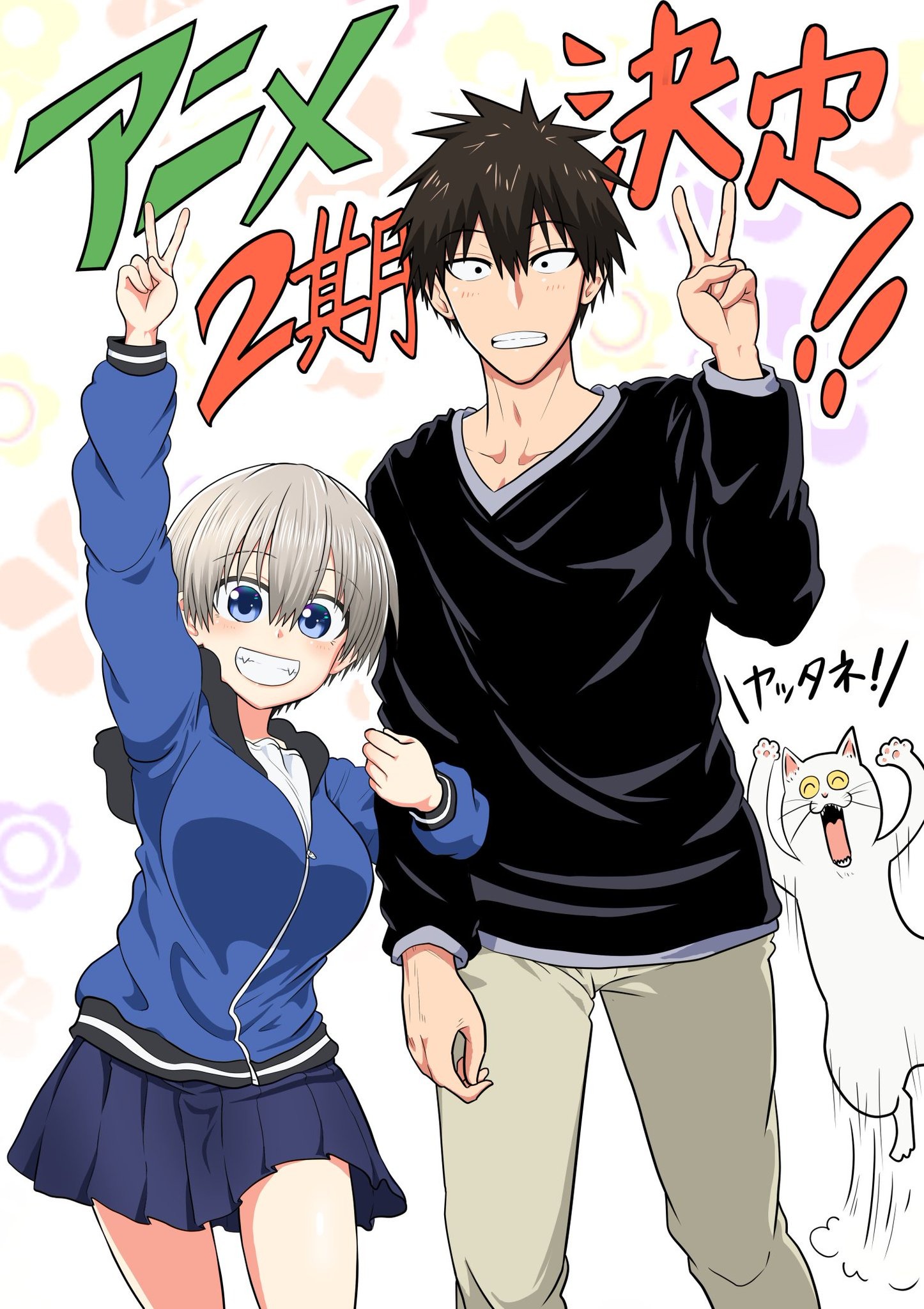 Uzaki-chan Wants to Hang Out! Season 2 Announced
In exciting news, the official Twitter account for Uzaki-chan Wants to Hang Out! announced earlier this week that the highly popular TV anime adaptation will be receiving a second season by way of an announcement video shown at the end of season one. A new visual was also released celebrating the news, alongside an illustration from manga creator Take (seen above). A release date for the season is yet to be announced.
Rent-a-Girlfriend Season 2 Announced
On the same day, Rent-a-Girlfriend, which is another popular anime this season received a second season announcement. Additional details on the upcoming season will reportedly be announced on the official website and Twitter account at a later date.  We also received a new visual by character designer and animation director Kanna Hirayama (seen above).
For those unfamiliar with Rent-a-Girlfriend, Crunchyroll describes the first season as such:
Kinoshita Kazuya is a 20-year-old failure of a college student. He managed to kiss his girlfriend once, but was dumped after a month. "Ugh… Damn it. I never want to go through that again." Completely spiteful, Kazuya uses a certain method to date a girl. He goes to their meeting place and suddenly hears, "You're Kazuya-kun, right?" A beautiful girl brushing her long, black hair behind her ear was there, smiling at him. Her name was Mizuhara Chizuru. Something real is born after just a single rental! A reckless rom-com filled with love and excitement is about to begin!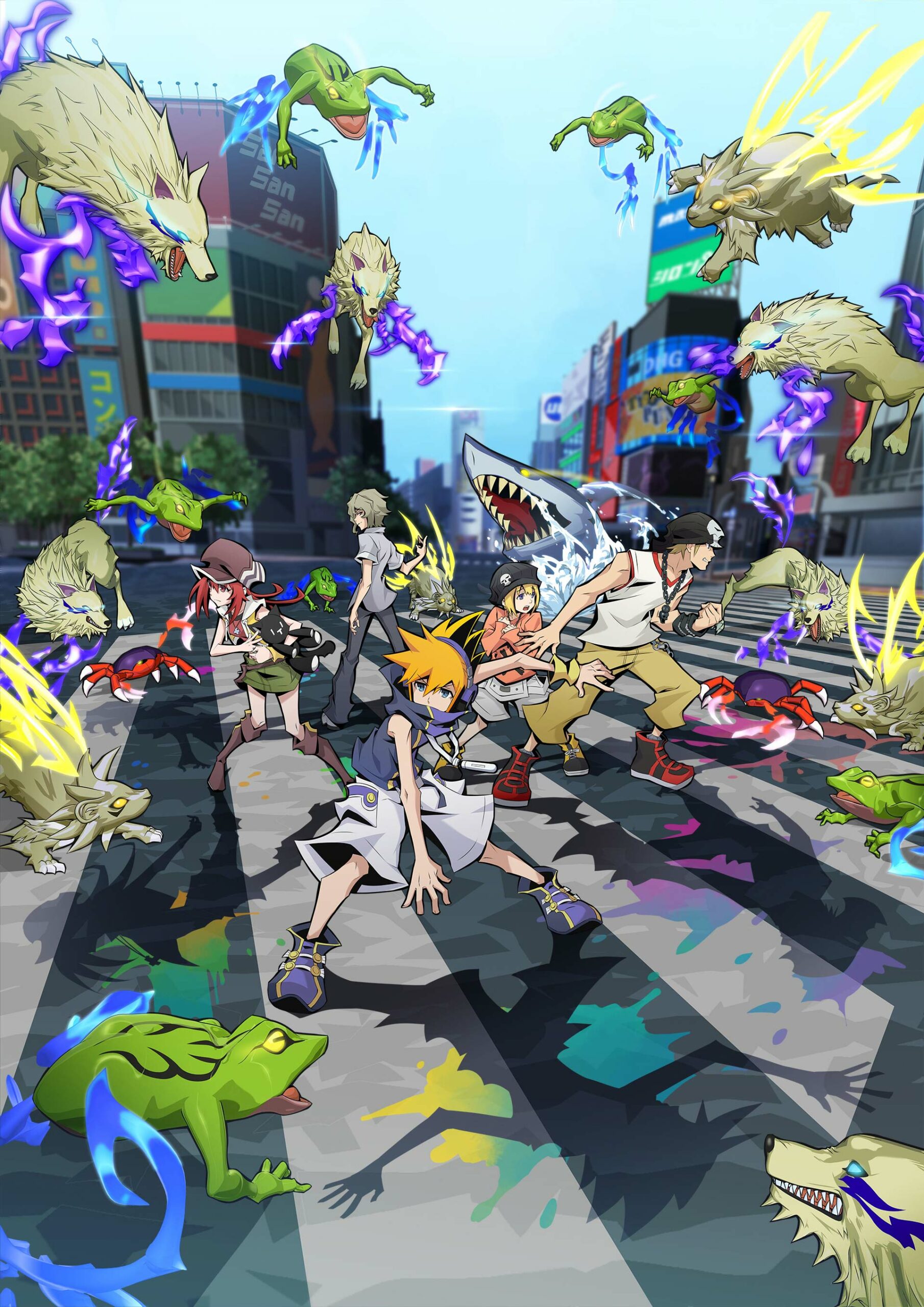 The World Ends With You Anime New Visual
This week, Square Enix added a new key visual to the official website for the anime adaptation of The World Ends With You. Also updated on the site was the anime's voice cast listing.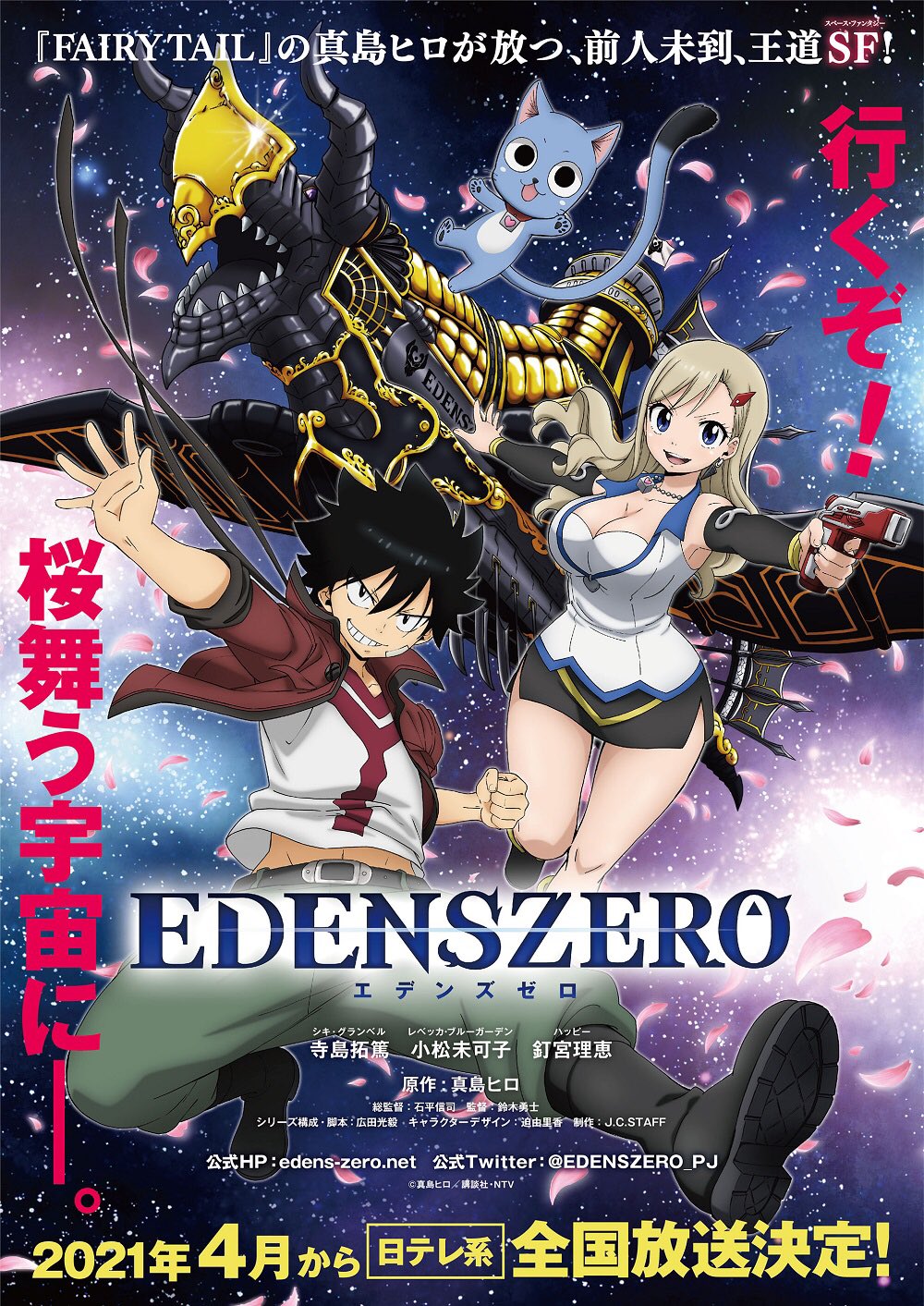 Edens Zero Anime and Games Revealed
During the recent Tokyo Game Show event, it was announced that the highly anticipated TV anime for Edens Zero will begin broadcasting on April 2021.
Sword Art Online: Alicization Lycoris Free Updates and DLC
During the Tokyo Game Show event, Bandai Namco Entertainment revealed four free updates and a paid DLC update titled "Myosotis" for Sword Art Online: Alicization Lycoris. Surprisingly, Violet Evergarden novel author Kana Akatsuki is reportedly writing the scenarios for one of the free updates and for the paid update.
Resident Evil: Infinite Darkness
During the Tokyo Game Show event, Capcom surprised fans by announcing Resident Evil: Infinite Darkness, which is the Resident Evil franchise's first CG drama series coming to Netflix 2021.
My Teen Romantic Comedy SNAFU Climax Game Announced
After the bittersweet ending of the The third season of My Teen Romantic Comedy SNAFU, developer Mages announced that a My Teen Romantic Comedy SNAFU Climax game is well on its way. However, not much else was revealed about the upcoming game.
What do you think of the anime and manga news this week? Are you excited for the new announcements? Let us know your thoughts in the comments section below.