It's a new week and a new set of anime and manga news to cover, so I'll be listing the best updates and announcements we received throughout the week.
Lupin III The First Premieres October 18
GKIDS announced earlier this week, that the highly anticipated 3D CG film, Lupin III The First, will be screened in theaters in the Unites States on October 18 for English dub and October 21 for English subtitles. The film will then be separately released in participating theaters on October 23. GKIDS also plans on a home release for the film later this year.
The synopsis for the film, as well as dub cast listing via GKIDS, can be seen below:
The iconic "gentleman thief" Lupin III returns in an action-packed, continent-spanning adventure, as Lupin III and his colorful underworld companions race to uncover the secrets of the mysterious Bresson Diary, before it falls into the hands of a dark cabal that will stop at nothing to resurrect the Third Reich. The gang undertakes trap-filled tombs, aerial escapades and daring prison escapes with the trademark wit and visual finesse that have made LUPIN THE 3RD one of the most storied animation franchises in the world, in a thrilling new caper that is sure to delight fans old and new.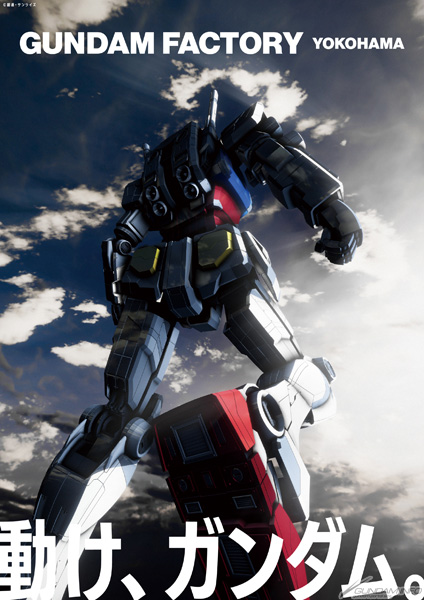 Gundam Factory Yokohama Opens December 19th
After the initial October unveiling delay, we learned earlier this week, that The Gundam Factory Yokohama will officially open to fans and tourists for a limited time on December 19th. Gundam Factory Yokohama will be open from December 19th to March 31st, 2022.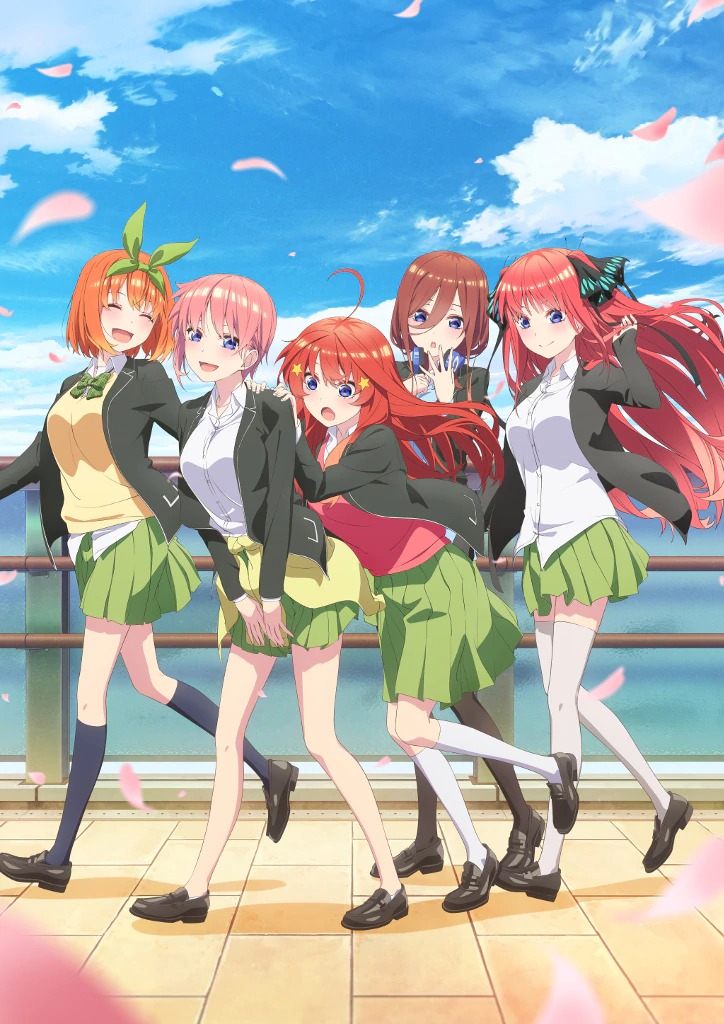 Quintessential Quintuplets Season 2 New Trailer and Visual
Earlier this week, we received a new trailer via ANN for the second season of the Quintessential Quintuplets, alongside a new key visual. The anime was set to release this year, but was delayed due to the impact of the COVID-19 pandemic. The second season is now scheduled to air in Japan from January 2021.
Crunchyroll streamed the first season of the Quintessential Quintuplets and describes the series as such:
Uesugi Fuutarou, a high school second-year from a poor family, receives a highly appealing offer to work part-time as a tutor… but his students turn out to be girls from his own class! What's more, they're quintuplets… and all five are beautiful, but happen to be problem students who have borderline grades and hate studying! Looks like his first assignment will be to win all the sisters' trust?! Every day is a wild party in this rom-com centering around the quintuplet sisters of the Nakano household!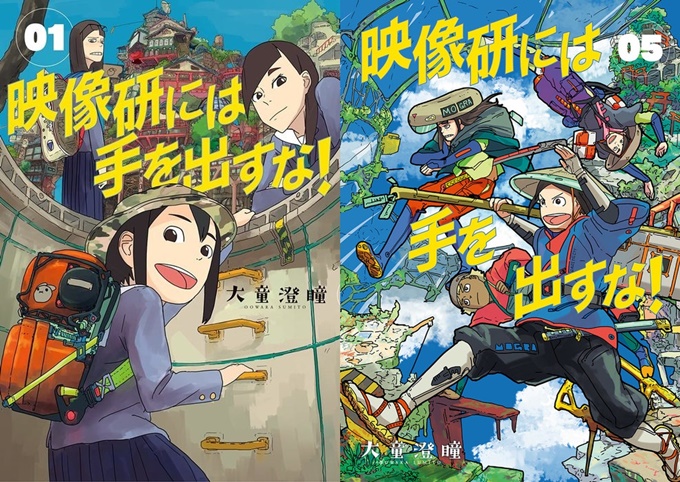 Keep Your Hands off Eizouken! Manga's Print Hits One Million Copies
Earlier this week, Japanese publisher Shokugakukan announced that the manga adaptation of the highly-rated anime series Keep Your Hands Off Eizouken! Has hit a million printed copies milestone in Japan.
For those unfamiliar with Keep Your Hands Off Eizouken, Crunchyroll describes the TV anime series as such:
First year high schooler Midori Asakusa loves anime so much, she insists that "concept is everything" in animation. Though she draws a variety of ideas in her sketchbook, she hasn't taken the first step to creating anime, insisting that she can't do it alone. The producer-type Sayaka Kanamori is the first to notice Asakusa's genius. Then, when it becomes clear that their classmate, charismatic fashion model Tsubame Mizusaki, really wants to be an animator, they create an animation club to realize the "ultimate world" that exists in their minds.
World Trigger Season 2 New Teaser Visual
Earlier this week, the World Trigger TV anime's official website released a new teaser visual for season 2 showing off an illustration of Yuma Kuga by character designer Toshihisa Kaiya.
Demon Slayer and The Promised Neverland Bonus Chapters
Today, we received bonus chapters for two fan-favorite manga series Demon Slayer: Kimetsu no Yaiba, and The Promised Neverland in Weekly Shonen Jump. The official English Twitter account for Shonen Jump announced that both chapters would release on the official English app the same time as Japan. The Kimetsu no Yaiba bonus chapter reportedly focuses on Rengoku's first mission as a Demon Slayer, while The Promised Neverland bonus chapter focuses on Minerva's Code.
Oda Takes a Break
Earlier this week, the official editorial twitter account for Weekly Shonen Jump magazine announced that One Piece will be taking a brief break due to Oda's sudden illness and poor physical health. Fans shouldn't be too worried as Oda is reportedly currently recovering, and the series will return in the 46th issue of the magazine on October 17.
【ヒロアカ5期PVが来た!】

『僕のヒーローアカデミア』#ヒロアカ TVアニメ第5期のPV第1弾解禁!
2021年春 読売テレビ・日本テレビ系にて放送スタート決定!!

YouTube→ https://t.co/vbg1oYzNN9#heroaca_a #ヒロアカ pic.twitter.com/sy1FumEXKF

— 僕のヒーローアカデミア "ヒロアカ"アニメ公式 (@heroaca_anime) October 3, 2020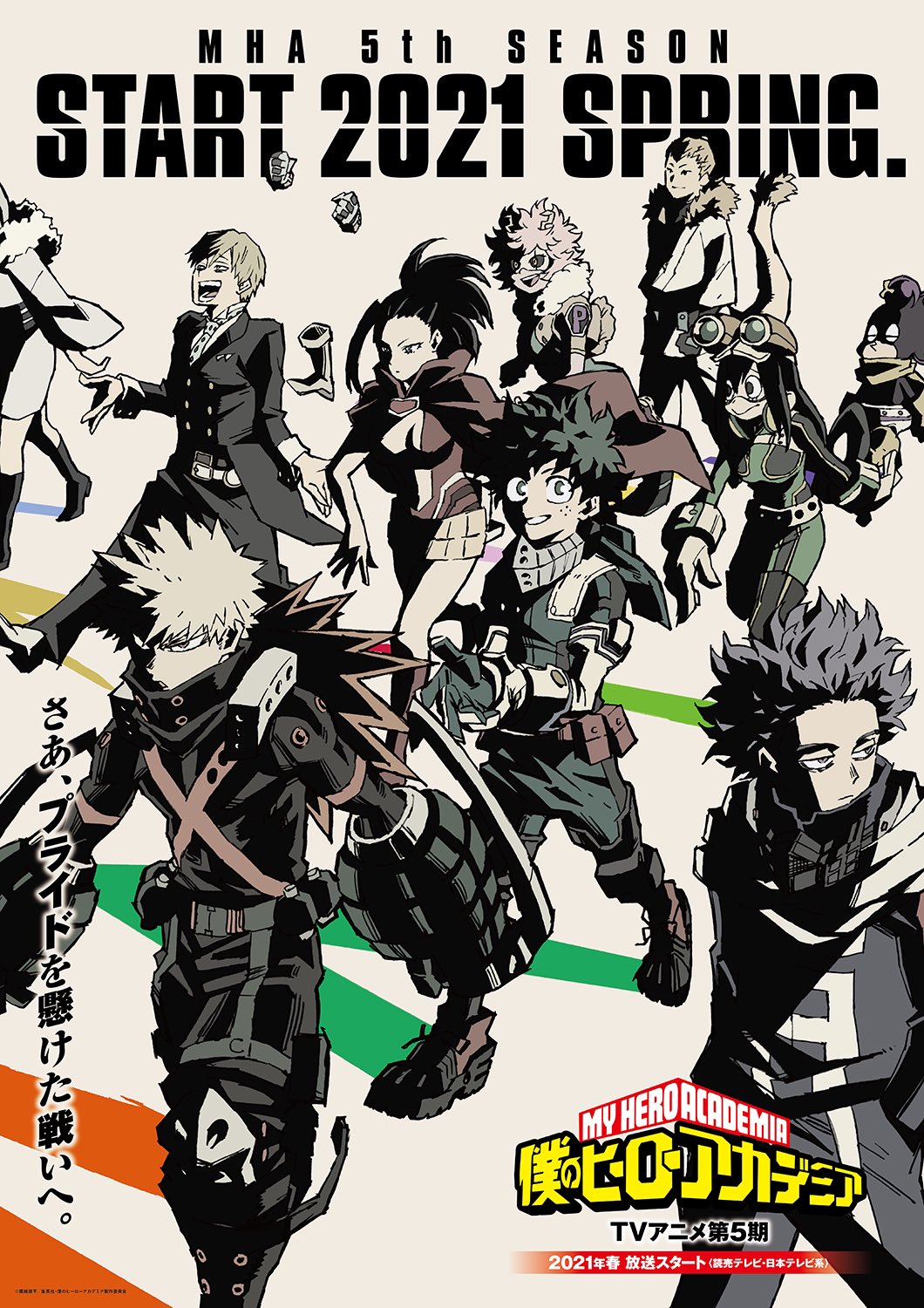 My Hero Academia Season 5 Announced
Yesterday, the official Twitter account for My Hero Academia announced that the 5th season of the highly beloved TV anime series would start airing sometime in spring 2021, alongside a new trailer and key visual (seen above).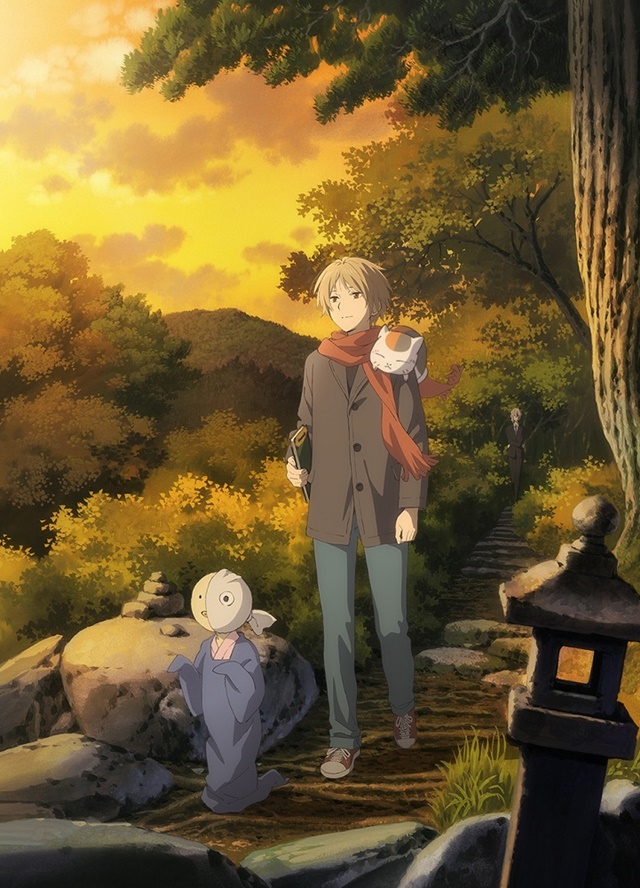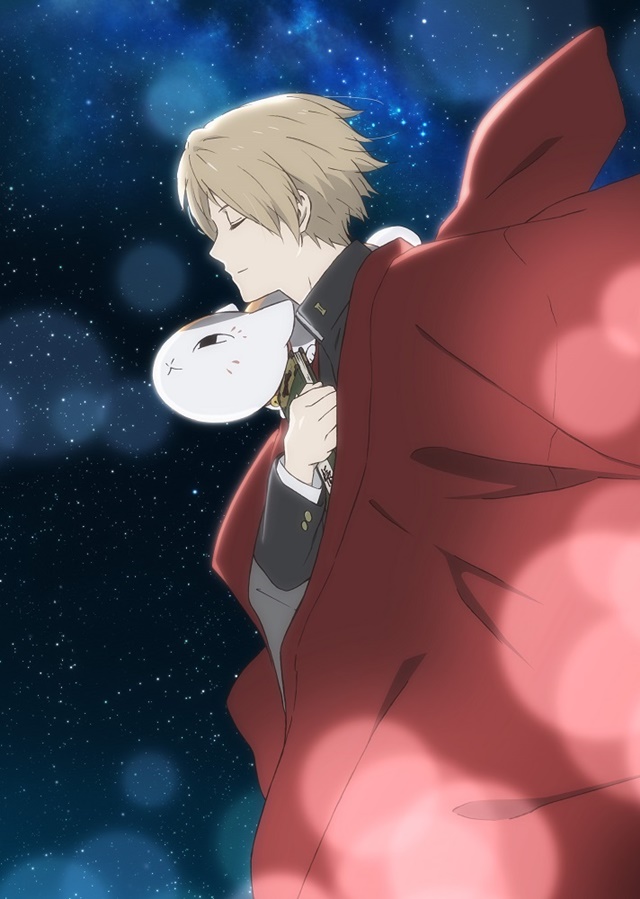 Natsume Yujin-Cho Anime Film
Yesterday, Aniplex announced via ANN that the new anime film based on the supernatural mystery manga by Yuki Midorikawa Natsume Yujin-Cho, is set to release in theaters from January 16, 2021, for a limited time in Japan. The film reportedly adapts the manga's two popular episodes, "Ishi Okoshi" and "Ayashiki Raihousha."
Evangelion Blu-ray Release
In surprising news, GKIDS recently announced that the Neon Genesis Evangelion TV anime series will be released on Blu-ray and digitally alongside the two films Evangelion (True)² and The End of Evangelion in North America sometime in 2021.
The official GKIDS announcement reads:
Created by Hideaki Anno, the NEON GENESIS EVANGELION television series is considered one of the most influential animated series of all time. Since its 1995 premiere in Japan, the story of teenager Shinji Ikari has remained one of the most iconic titles in animation history, and a global pop culture phenomenon.
#エヴァ25周年 に寄せて、庵野秀明より皆様へ。

画像は『新世紀エヴァンゲリオン』最初(最古)の企画書の表紙1993年9月20日版。と、
『シン・エヴァンゲリオン劇場版』Dパート(最終ブロック)の最新ラッシュの画面2020年10月2日版。#エヴァンゲリオン #エヴァ pic.twitter.com/92zgiRcWlk

— 株式会社カラー (@khara_inc) October 4, 2020
Evangelion: 3.0+1.0
Continuing on with the Evangelion News, director Hideaki Anno recently posted a statement on the official Twitter account for studio Khara regarding the production of Evangelion: 3.0+1.0: Thrice Upon a Time.
For those interested, the translated tweet via ANN can be seen below:
"It's been a quarter of a century since the start of the series, and it's already passed five years since the year the series was set in. The flow of time goes so fast. I've been working on Eva since I first wrote the proposal in 1993. I never thought I'd last 27 years, but now it's at the end.

It's my own fault that it's taken me so long to complete this project, but the reason it's continued to this point is thanks to all the fans. Once again, I appreciate your support.

Thank you.

Society and being in the office is difficult at the moment because of the coronavirus, but I'll do my best as the film nears completion.

Please look forward to it!

Hideaki Anno"
What do you think of this week's anime and manga news? What new anime are you currently watching? Let us know your thoughts in the comments section below.