Crunchyroll has announced that the Mobile Suit Gundam Cucuruz Doan's Island anime film will premiere in select theaters across Crunchyroll's English-speaking territories this September. Including a special two-day run in the United Kingdom on September 21 and 22 (with tickets on sale starting on September 16); in the United States on September 27 and 28; and in Canada on 29 and October 1 (with advanced tickets for North America now on sale). The film will also have a special one-week engagement in cinemas in Australia beginning on September 29, with tickets on sale starting September 14.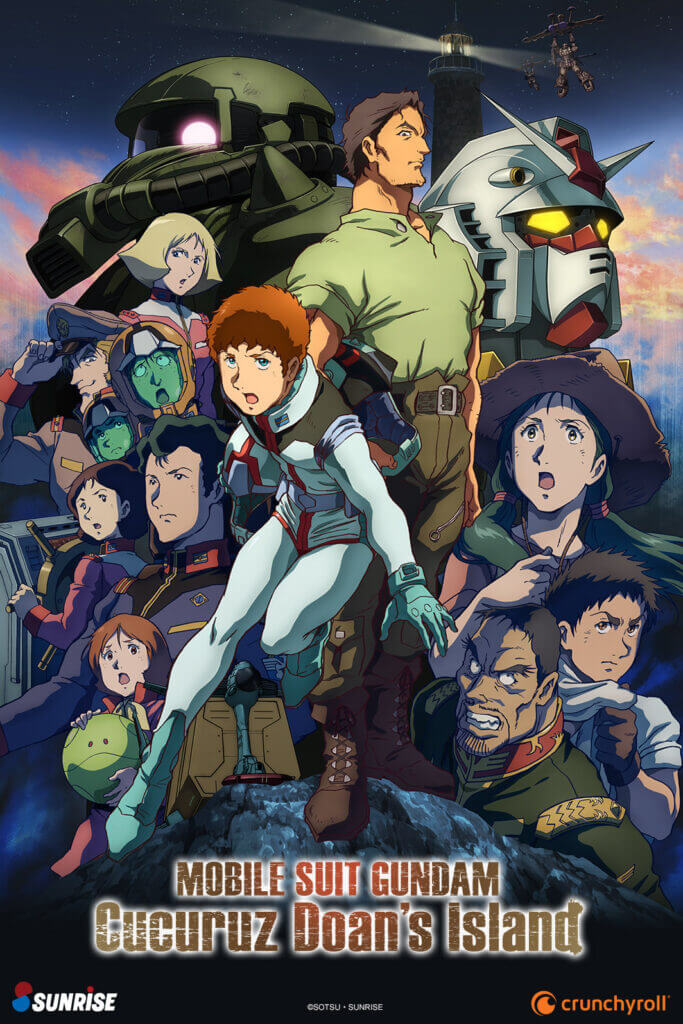 Additional Information
Directed by Yoshikazu Yasuhiko, Mobile Suit Gundam Cucuruz Doan's Island is an adaptation of the 15th episode of the original Mobile Suit Gundam series, and for the first time ever, the film will be available to fans outside of Asia. It also marks the first time it will be available in both English subbed and dubbed.
Synopsis:
After a covert mission goes wrong, Mobile Suit pilot Amuro Ray and his comrades are stranded on a remote island. The battalion was sent to a land called the Island of No Return to clear off any enemy forces, only to find a group of children and an enemy mecha attack. Now Amuro must find a way for them all to escape this mysterious land, but not before meeting a strange man—Cucuruz Doan. Run time: 1 hr. 48 min. 
 For more information and to purchase tickets visit: CrunchyrollMovieNight.com.