Skullgirls 2nd Encore's update last night is just par for the course with how the game was handled in the past. Whenever a new DLC character is announced, such as Annie, the team at Future Club releases a trailer, a playable alpha build, followed by a beta build with a more complete series of graphics, animations, and attacks, eventually culminating in live servers getting their own build with the new DLC.
Umbrella's eventual DLC release is no different from this cycle, because, as of last night, Season Pass 1 owners on PC are now able to download the Umbrella Alpha and play her themselves. However, things like her new stage, story mode, and music are not yet available, as they will be added later. So, how do you even access her, and what do you have? Let's talk about it.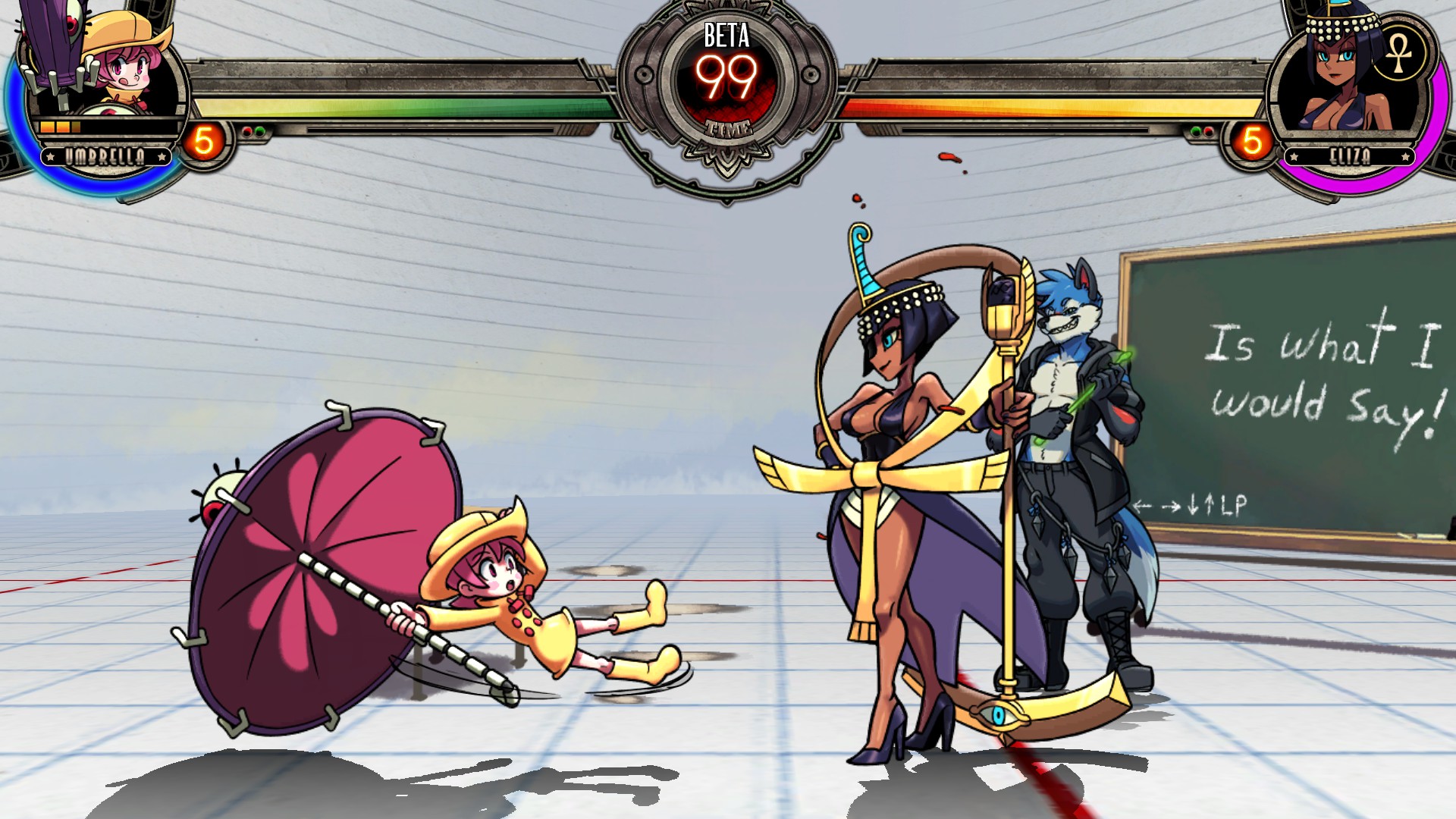 Umbrella's Mechanics And Gameplay
So, what's the main character draw to Umbrella's attacks and kit? Well, for starters, underneath her character portrait, lies a meter with ten segments. What these segments do is in relation to her weapon, Hungern. Those segments refer to Hungern's, well, Hunger Meter, and performing attacks with it will gradually fill the gauge. Performing throws or one of her two special moves (as of this build) will lower it.
What makes it unique is that, at different levels, Hungern's attack speed changes dramatically. It can even affect some of her longer combo routes, as the altered frame data can make some strings easier or outright impossible, meaning you have to use careful resource management. As for her throws, her air throw is unique, in the sense that it traps the opposing character in a bubble, allowing you to freely change your position while they're trapped. Don't panic about your character losing color in this animation, that just means it's merely unfinished for some.
If you own Season Pass 1 on PC, you'll be able to download the patch, and upon booting the game, you have two options, between Play Skullgirls, and Play Skullgirls Beta (Umbrella Alpha).
Skullgirls 2nd Encore is out now on PlayStation 4, Nintendo Switch, and PC via Steam. The Steam version is currently on sale for $9.99 until September 7th, the next six days (as of the time of publication).
What do you think about the Umbrella playable Alpha? Are you going to try the character immediately or wait for more information? Are you planning to buy her separately? Let us know your thoughts in the comments section below.