It's a new week and a new set of anime and manga news to cover, so I'll be listing the best updates and announcements we received throughout the week.
Misaki no Mayoiga Cast & Trailer
The official website for the anime film adaptation of Sachiko Kashiwaba's Misaki no Mayoiga (The Abandoned House by the Cape) via ANN revealed two new cast members and a trailer previewing the film's theme song "Mayoiga" by Hitsujibungaku. A new visual was also revealed. The film is set to premiere on August 27.
The newly added cast members include Shinobu Ōtake as Kiwa and Awano Sari as Hiyori.
Kuroitsu-san in the Superhuman Research & Development Department Anime Adaptation Announced
Earlier this week, Flex Comics announced that Hiroaki Mizusaki's Kaijin Kaihatsubu no Kuroitsu-san (Kuroitsu-san in the Superhuman Research & Development Department) manga is getting an anime adaptation. Additional details on the anime are yet to be revealed.
Anime News Network describes the series as:
The manga centers on the Kuroitsu, an assistant researcher in the superhuman research & development department of Agastya, a villainous secret organization that battles with heroes who try to save the world. Kuroitsu lives a busy life in Agastya, caught between the absurd requests of her bosses; making presentations; implementing new features into superhumans; and getting results within the allotted time, budget, and spec requests; all without vacation.
Re:cycle of Penguindrum Film Will Have 2 Parts
The official 10th anniversary website for director Kunihiko Ikuhara's Mawaru Penguindrum anime announced that the upcoming Re:cycle of Penguindrum compilation film project will have two parts, both of which will premiere next year. The film project will re-edit all 24 episodes of the anime series with newly added sequences.
Vinland Saga Season 2 Announced
Earlier this week, the official website for Vinland Saga and the English-subtitled "Vinland Saga 2nd Anniversary Memorial Movie" via ANN announced that the second season of Vinland Saga is currently in production. Director Shūhei Yabuta and character designer Takahiko Abiru will return for the second season.
Sentai Filmworks licensed the first season and describes the story as:
Raised on tales of the legendary land of Vinland, where warmth and plenty abound, young Thorfinn dreams of leaving behind the cold climate of Iceland and venturing into the great unknown. But when Viking sails appear on the horizon, the young boy is conscripted into a life of violence and brutality at the hands of merciless Viking Askalaad. With nothing left to him save revenge, Thorfinn swears vengeance against the man who slew his family, plunging headlong into a sprawling, blood-soaked, coming-of-age epic that marches to the drums of war.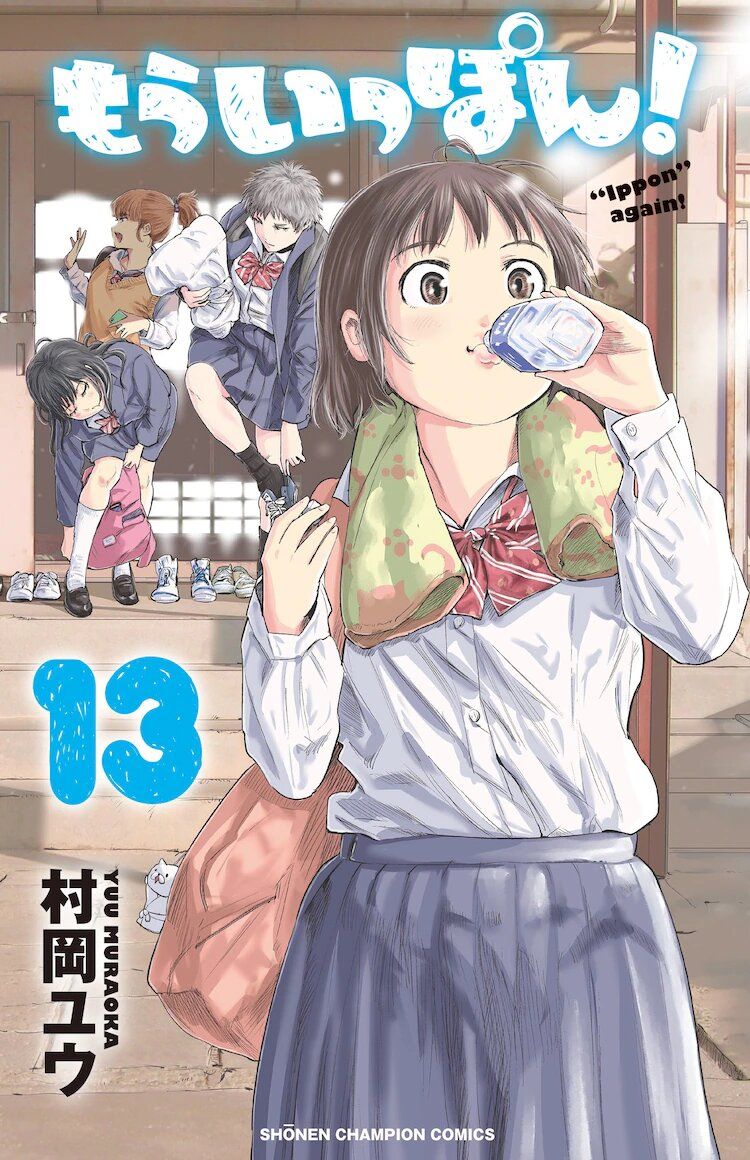 Mō Ippon! Anime Adaptation Announced
In this year's 32nd issue of Akita Shoten's Weekly Shōnen Champion magazine announced that Yu Muraoka's Mō Ippon! manga is getting an anime adaptation. The manga launched in Weekly Shōnen Champion in October 2018.
Anime News Network describes the manga as:
The manga follows Michi Sonoda, who had planned to quit judo after her final tournament in junior high until her best friend Sanae Takigawa invites her to continue judo in high school.
Isekai Quartet Anime Film Announced
The official website for the Isekai Quartet (Gekijо̄ban Isekai Quartet ~Another World~) anime announced that the series is getting an anime film in 2022. The website also revealed a new promotional video, returning staff, and visual for the film.
The anime's cast and staff will return for the film.
Crunchyroll and Funimation streamed the first season as it aired. Funimation describes the story as:
The button appeared out of nowhere. There weren't any signs NOT to push it…so the solution is obvious, right? Is it a trap or the start of something new and exciting? The crews of Re:Zero, Overlord, KONOSUBA, and The Saga of Tanya the Evil will find out when they go from their world to another and get stuck in…class?! See what adorable chaos they'll get up to in this collection of shorts!
Night Head 2041 PV
The official website for the TV anime Night Head 2041, revealed a promotional video previewing the anime's ending theme song "Shion" performed by Myuk and composed by Eve. The anime will premiere on July 15.
Ghost in the Shell: SAC_2045 Anime Compilation Film
The official website for the Ghost in the Shell: SAC_2045 anime via ANN announced that the first season will receive a compilation film with newly added footage. The film will premiere in Japan sometime this year.  Ilya Kuvshinov also drew a teaser visual for the upcoming compilation film.
The Rising of the Shield Hero 2 Delayed
The official website for the second season of The Rising of The Shield Hero TV anime, The Rising of the Shield Hero 2, via ANN announced that the anime which was initially slated to premiere on October 2021 is now delayed to April 2022.
Crunchyroll announced in 2019 that the anime will have a second and third season.
One Peace Books releases the original novel series and manga adaptation in English and describes the novel's first volume as:
Naofumi Iwatani, an uncharismatic otaku who spends his days on games and manga, suddenly finds himself summoned to a parallel universe! He discovers he is one of four heroes equipped with legendary weapons and tasked with saving the world from its prophesied destruction. As the Shield Hero, the weakest of the heroes, all is not as it seems. Naofumi is soon alone, penniless, and betrayed. With no one to turn to, and nowhere to run, he is left with only his shield. Now, Naofumi must rise to become the legendary Shield Hero and save the world!
My Next Life as a Villainess: All Routes Lead to Doom! The Pirate Known as "Trouble" Game to Launch on Switch
The official Twitter account for My Next Life as a Villainess: All Routes Lead to Doom! The Pirate Known as "Trouble" (Otome Game no Hametsu Flag Shika Nai Akuyaku Reijō ni Tensei Shiteshimatta… ~Haran o Yobu Kaizoku~) game via ANN announced that the game will launch on Nintendo Switch in 2021.
J-Novel Club publishes the novels digitally and describes the story as:
After hitting her head particularly hard one day, Duke Claes' daughter, Katarina, suddenly recalls all the memories of her past life: that of a teenage Japanese girl. Just before her untimely death, this girl recalls playing an otome game… that is exactly like the world she's living in now!

She is now Katarina Claes, the antagonist of the otome game, who nastily hounded the protagonist until the end. Knowing all the possible outcomes of the game, she realizes that every single possible route ends with Katarina being murdered or exiled! In order to avoid these Catastrophic Bad Ends, she has to use her knowledge of the game and her own wiles, starting with breaking off this engagement with the prince…

Will Katarina survive while making her way through this world, where bad flags trip at every turn? Find out in this reverse-harem rom-com, led by everybody's favorite villainess!
The Misfit of Demon King Academy Manga Cancelled Due to Author's Illness
The official Twitter account for Square Enix's Manga Up! website announced that Kayaharuka's manga adaptation of Shu's The Misfit of Demon King Academy light novel series is canceled due to the author's undergoing treatment for pancreatic cancer.
Kayaharuka stated on Twitter that they've known about the cancer since September 2019 and that they will treasure their time working on it.
The manga adaptation launched in July 2018 on Square Enix's Manga Up! website. Square Enix published the fourth volume on March 5 and the third volume in English on January 26.
Square Enix describes the story as:
Despite their appetite for destruction, even demon kings tire of all the blood and chaos sometimes! When Anoth reincarnates in the hopes of a more peaceful life, he ends up going to school with his descendants in his old castle 2,000 years later. But with magic on its last legs in this era, no one is able to assess Anoth's true power!
RWBY: Arrowfell Announced
This week, WayForward released a teaser trailer for its upcoming RWBY game RWBY: Arrowfell. The game is slated to release both digitally and physically sometime in 2022 for Nintendo Switch, PlayStation 4, PlayStation 5, Xbox One, Xbox Series X|S, and PC. The game will feature seven minutes of "exclusively created broadcast-quality animated" cutscenes. Dale North is composing the game's score with vocals by Casey Lee Williams.
WayForward describes the game as:
Occurring during the events of RWBY Volume 7, RWBY: Arrowfell is an original interactive chapter straight from RWBY writers Kerry Shawcross, Miles Luna, and Eddy Rivas. Players will take control of Team RWBY — Ruby Rose, Weiss Schnee, Blake Belladonna, and Yang Xiao Long — and switch between them on the fly in solo or multiplayer action (local or online) as they use their trademark weapons and semblances to stop a mysterious new threat in this side-scrolling, 2D adventure.

As players explore Atlas, Mantle, and numerous surrounding environments, they will face off against the Creatures of Grimm and other enemies straight from the show, as well as never-before-seen threats. The team also crosses paths with familiar faces including General Ironwood and the Ace Operatives, plus a fearless new group of Huntresses known as Team BRIR.

press release
Beast Complex Manga Gets New Short Story
In this year's August issue of Akita Shoten's Bessatsu Shōnen Champion magazine, it was revealed that the September issue of Paru Itagaki's Beast Complex manga will include a bonus booklet that will feature a new short manga.
Viz Media released the first volume in English on March 16 and describes the story as:
A tiger and a beaver who grew up together defy peer pressure to end their friendship and join forces to fight injustice. A camel journalist who spent his career passing judgment on carnivores spends a life-changing night with a seductive wolf. A saltwater crocodile and a gazelle must find a way to work together as chef and assistant on a cooking show with flagging ratings. A fox and a chameleon wrestle with stereotypes about each other—and themselves. And much more…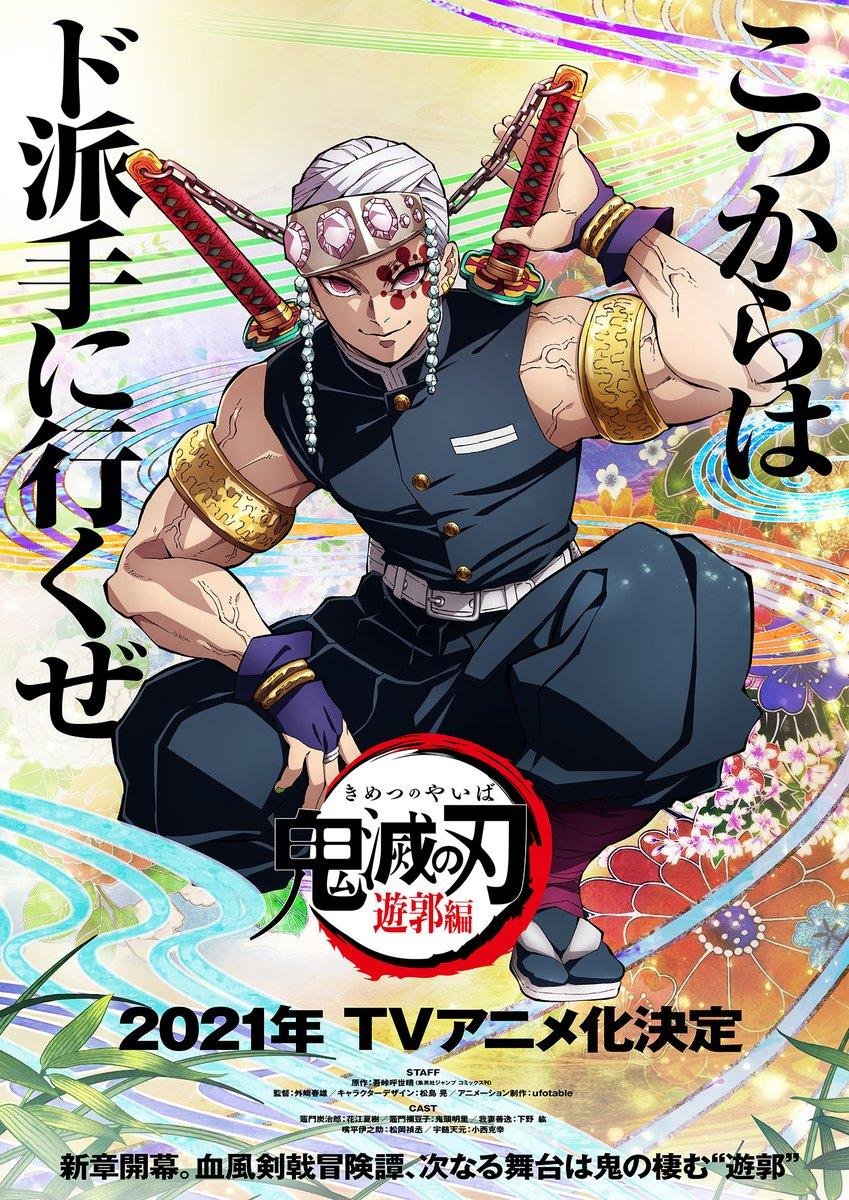 Kimetsu no Yaiba Manga Gets New Novel
In this year's 32nd issue of Shueisha's Weekly Shonen Jump magazine, it was revealed that Koyoharu Gotouge's Demon Slayer: Kimetsu no Yaiba manga is receiving a new novel set to release on July 16, titled Kimetesu no Yaiba Novelize: Yūkaku Sennyū Daisakusen-hen (Operation Infiltrate the Entertainment District Arc). Shuka Matsuda (The Seven Deadly Sins: Seven Scars They Left Behind) is writing the novel, and Gotouge provides the illustrations.
SAO Progressive Trailer and Character Visuals
The official website and Twitter account for the Sword Art Online the Movie -Progressive- Aria of a Starless Night anime film released a new English-subtitled teaser trailer.The film is set to premiere in Japan on October 30.
Yen Press is publishing the English version of the Sword Art Online: Progressive light novels and describes the first volume as:
"There's no way to beat this game. The only difference is when and where you die…"

One month has passed since Akihiko Kayaba's deadly game began, and the body count continues to rise. Two thousand players are already dead.

Kirito and Asuna are two very different people, but they both desire to fight alone. Nonetheless, they find themselves drawn together to face challenges from both within and without. Given that the entire virtual world they now live in has been created as a deathtrap, the surviving players of Sword Art Online are starting to get desperate, and desperation makes them dangerous to loners like Kirito and Asuna. As it becomes clear that solitude equals suicide, will the two be able to overcome their differences to find the strength to believe in each other, and in so doing survive?

Sword Art Online: Progressive is a new version of the Sword Art Online tale that starts at the beginning of Kirito and Asuna's epic adventure–on the very first level of the deadly world of Aincrad!

Unlike the main Sword Art Online series' Aincrad arc, which was told entirely through Kirito's perspective, Aria on a Starless Night features several chapters told from the perspective of Asuna, albeit using a third-person point of view instead of the first-person point of view found in Kirito's chapters.
The Great Jahy Will Not Be Defeated! First PV and Opening Theme
The official website for the upcoming anime adaptation of Wakame Konbu's The Great Jahy Will Not Be Defeated! (Jahy-sama wa Kujikenai!) mangavia ANN revealed the anime's first promotional video. The video previews the opening theme song "Fightin★Pose," by Yui Ogura. The anime is set to premiere on July 31.
Square Enix Manga & Books published the first manga volume in English on April 13 and describes the story as:
The Great Jahy, the Dark Realm's second-in-command, cuts a frightening figure, feared and revered by all. But when a run-in with a magical girl results in the destruction of the precious mana crystal, the Dark Realm falls, transporting the newly tiny and powerless Jahy to the human world! Unfortunately, plotting the revival of the Dark Realm from a cramped, crumbling one-room apartment is no easy feat when you have rent to pay and a job to keep!
Baki Hanma Debuts on Netflix This Fall
In this year's 32nd issue of Akita Shoten's Weekly Shōnen Champion magazine, it was announced that Netflix will release the Baki Hanma anime worldwide this fall. Additionally, the magazine announced the launch of a website that will host a fan art contest to mark the 30th anniversary of the manga, coming this September.
Nobunaga Shimazaki will reprise his role as lead character Baki Hanma.
Netflix describes the anime as:
The story finally unfolds into a full-blooded clash between Baki Hanma and his father, Yujiro Hanma, who is known as the "strongest creature on earth." The climax of the Baki universe, which depicted the "strongest parent-child brawl in history of the world" in the original manga, has been adapted into the long-awaited anime!
What do you think of this week's anime and manga news? Are you looking forward to any of the anime mentioned? Let us know your thoughts in the comments section below.