It's a new week and a new set of anime and manga news to cover, so I'll be listing the best updates and announcements we received throughout the week.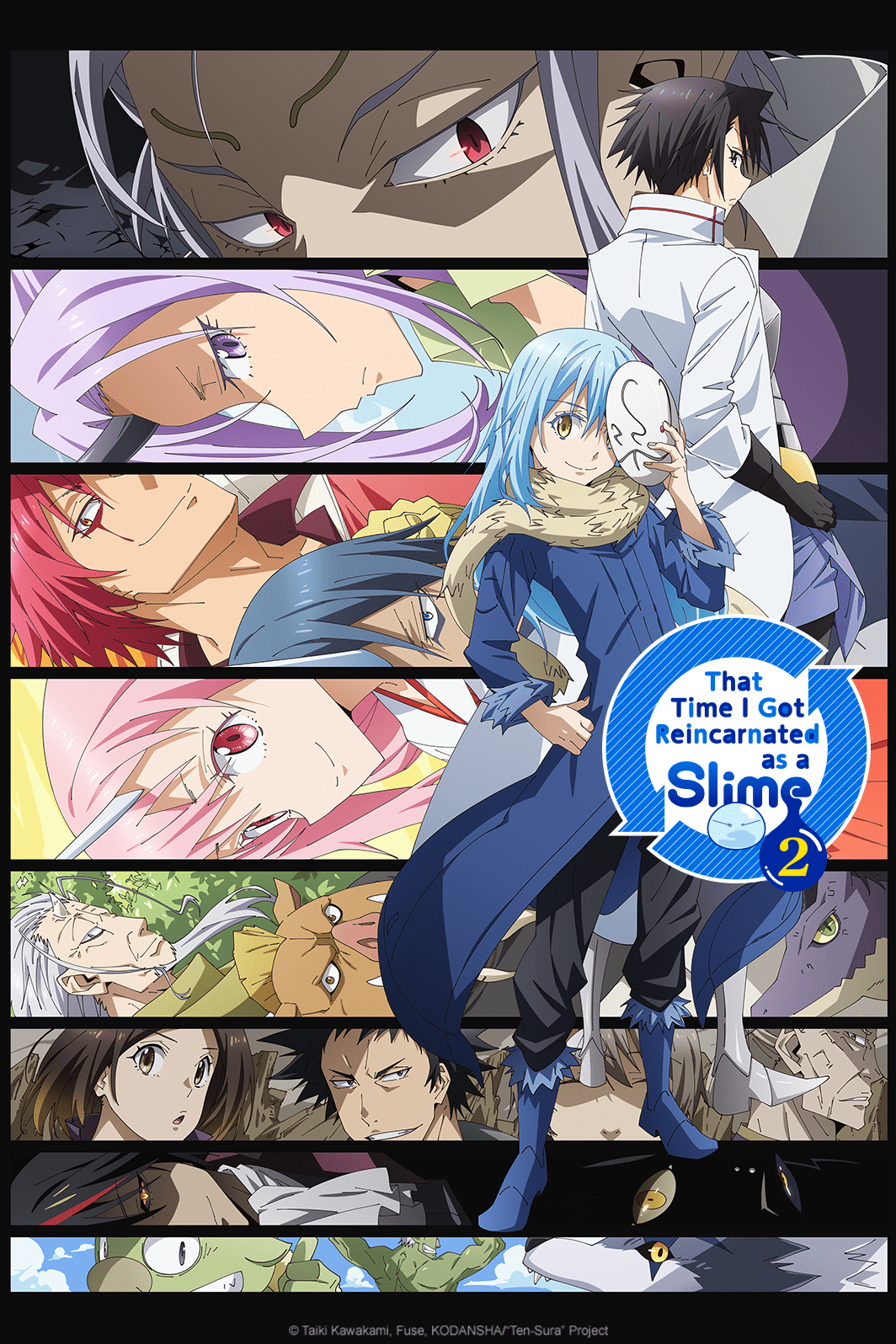 That Time I Got Reincarnated as a Slime Season 2 Trailer
This week, the official twitter account for That Time I Got Reincarnated as a Slime, through ANN revealed a new trailer for the second season of the anime, as well as previewing its new open theme titled "Storyteller" by TRUE, and the ending theme song performed by R.O.N from STEREO DIVE FOUNDATION for the upcoming series The Slime Dairies, in April 2021. Additionally, more members of the cast were announced (seen below).
Crunchyroll will be streaming the second season as it airs in Japan, and describes the first season as such:
Corporate worker Mikami Satoru is stabbed by a random killer, and is reborn to an alternate world. But he turns out to be reborn a slime! Thrown into this new world with the name Rimuru, he begins his quest to create a world that's welcoming to all races.
The first part of the anime is scheduled to air on January 12, 2021 and the second part sometime in Summer 2021.
KONOSUBA: God's Blessing on this Wonderful World! Fantastic Days
Developer Sumzap Kadokawa and Nexon announced this week, that the KONOSUBA: God's Blessing on this Wonderful World! Fantastic Days mobile game is set to release globally on iOS and Android devices sometime in 2021. The mobile game includes the same storyline and characters from the original series as well as new characters created just for the game.
For more information on the game, check out its description below:
Based on the popular anime series "KonoSuba: God's Blessing on this Wonderful World!", KonoSuba: Fantastic Days is a free-to-play character-collection RPG for iOS and Android. Featuring fan-favorite characters, including Kazuma Sato, Aqua, Megumin and Darkness, the game follows the storyline from the original novel and includes unique characters created exclusively for the game. Earlier this year, the Japanese release of KonoSuba: Fantastic Days has been met with positive response from players gaining a strong recognition and fan base.

Source: Press release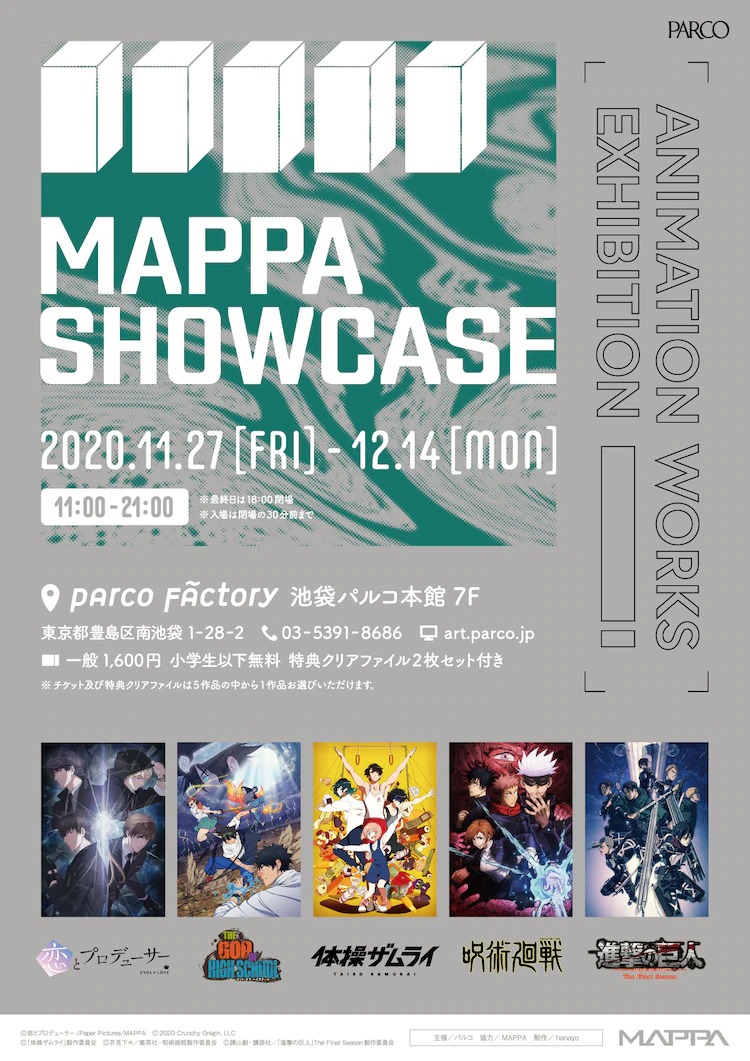 MAPPA Showcase Parco Factory Showcase
MAPPA is a well-known and admired anime studio with a lot of titles under its belt, and this week, the animation studio announced via ANN its upcoming showcase exhibition at Parco Factory in Ikebukuro. The showcase promises to feature production materials from popular titles such as the upcoming final season of Attack on Titan, God of Highschool, Jujutsu Kaisen, and more.
The Seven Deadly Sins Sequel Manga
In the 50th issue of Kodansha's Weekly Shōnen Magazine, it was announced earlier this week that a direct sequel to Nakaba Suzuki's The Seven Deadly Sins manga, titled Mokushiroku no Yon-kishi (The Four Knights of the Apocalypse) is set to launch in the magazine's ninth issue on January 27 next year.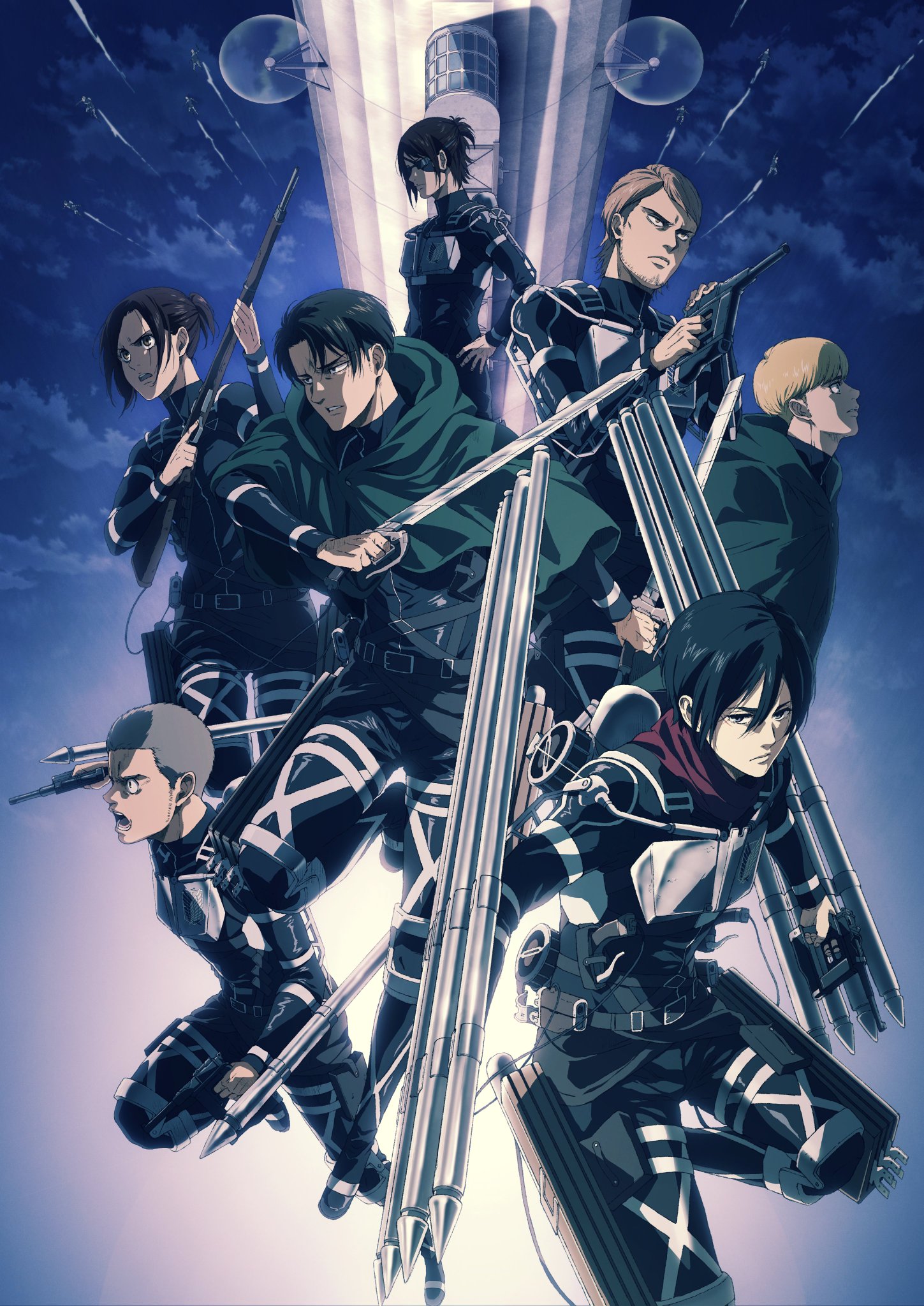 Attack on Titan Has 1% to 2% left till Completion
Earlier this week, as a statue of Eren, Mikasa, and Armin was newly unveiled in Hajime Isayama's hometown of Hita, the creator stated (through ANN) the Attack on Titan series was about 1% to 2% left to complete and that "there's a lot of full, shogi-like meetings going on" to piece perfectly prior to the series' completion.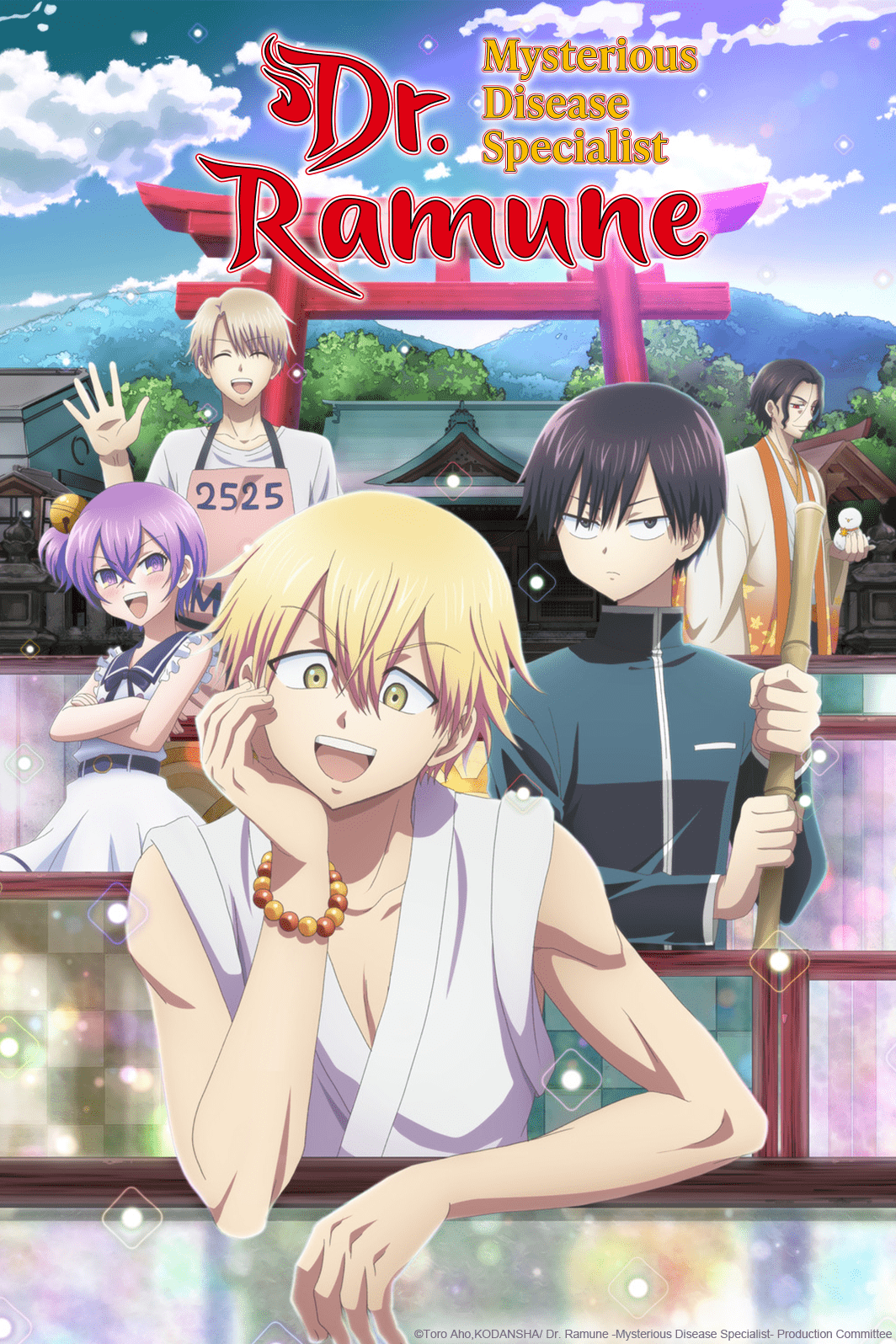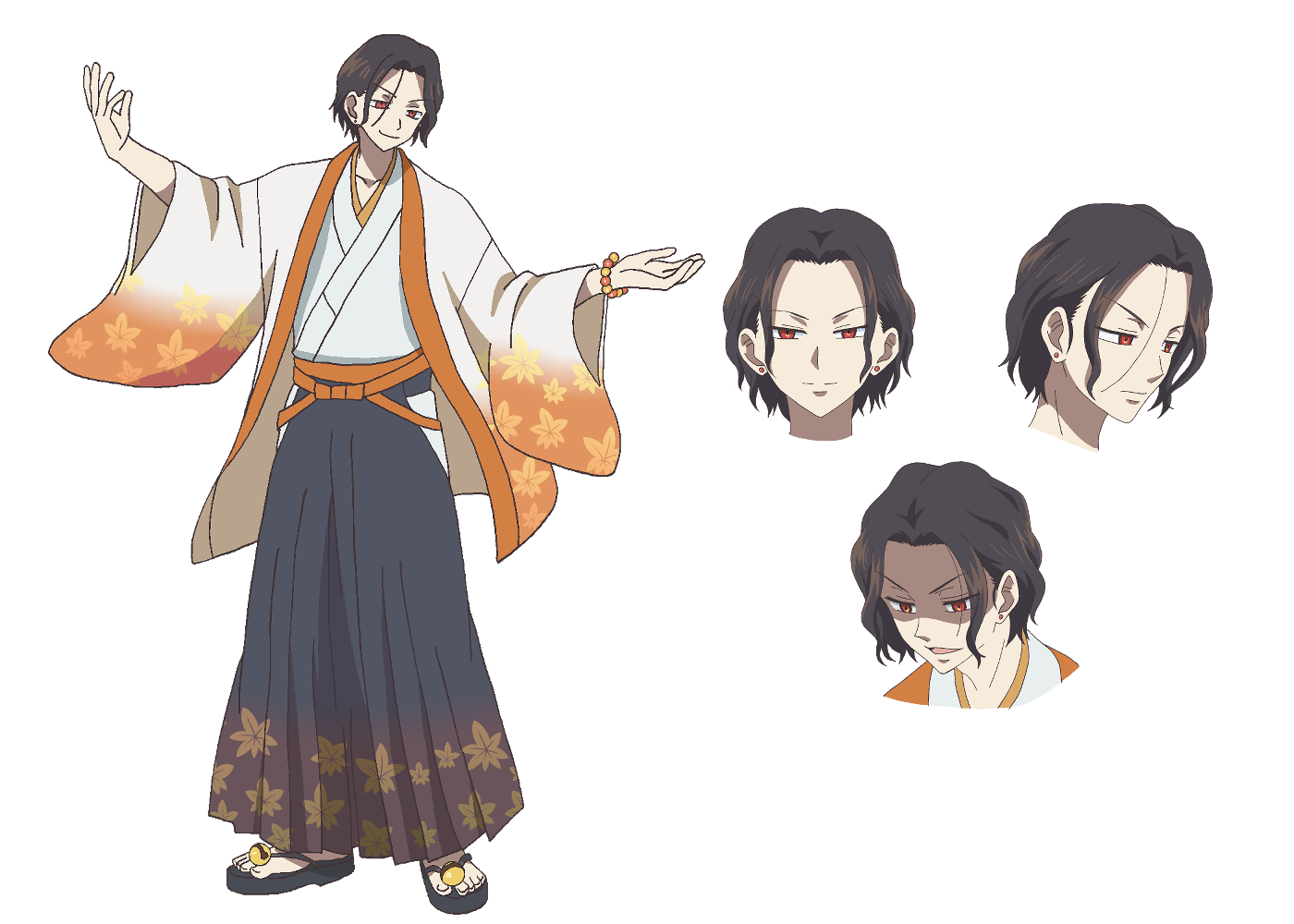 Dr. Ramune -Mysterious Disease Specialist
Earlier this week, more characters were revealed for the upcoming TV anime series Dr. Ramune Mysterious Disease Specialist, based on the manga series by Aho Toro alongside a new key visual.
Battle in 5 seconds
This week, it was announced that Saizō Harawata's Battle in 5 seconds after meeting manga will be adapted into an anime. The news was followed alongside a new visual, and a teaser website for the anime was opened.
A description of the series via ANN can be seen below:
The story begins when Akira Shiroyanagi, a high school boy who loves games and konpeitō sugar candy, gets suddenly embroiled in a battle by a mysterious girl who goes by the name Mion.

Pretty Boy Detective Club Anime
This week, the official website for the anime adaptation of Nisio isin and Kinako's Pretty Boy Detective Club light novel series revealed the staff and a new visual for the anime. Studio SHAFT is producing the animation.
Vertical licences the novels in english and describes them as such:
Rules of the Pretty Boy Detective Club:

Be pretty.
Be a boy.
Be a detective.

Mayumi Dojima, a second-year student at the exclusive Yubiwa Academy middle school, has lost something – a star she glimpsed just once, ten long years ago. But help is on the way, in the form of the unofficial, secretive, and thoroughly mysterious Pretty Boy Detective Club! Rumored to solve problems within the school (most of which they themselves may well have created) for reasons aesthetic rather than financial, these five gorgeous boys sweep Mayumi into their world of excitement, danger, and overwhelming beauty. So begins the thrilling new mystery series from renowned author NISIOISIN!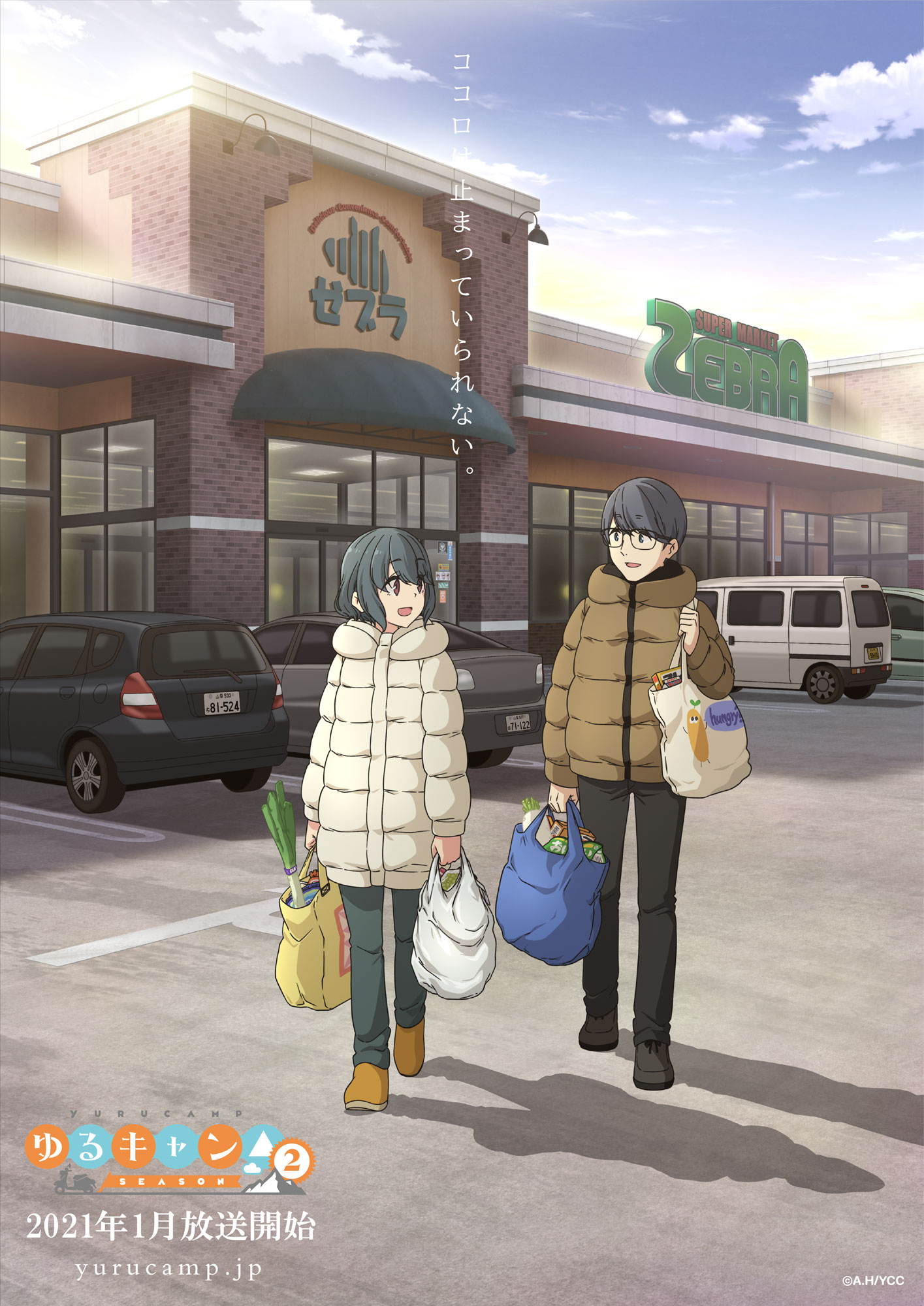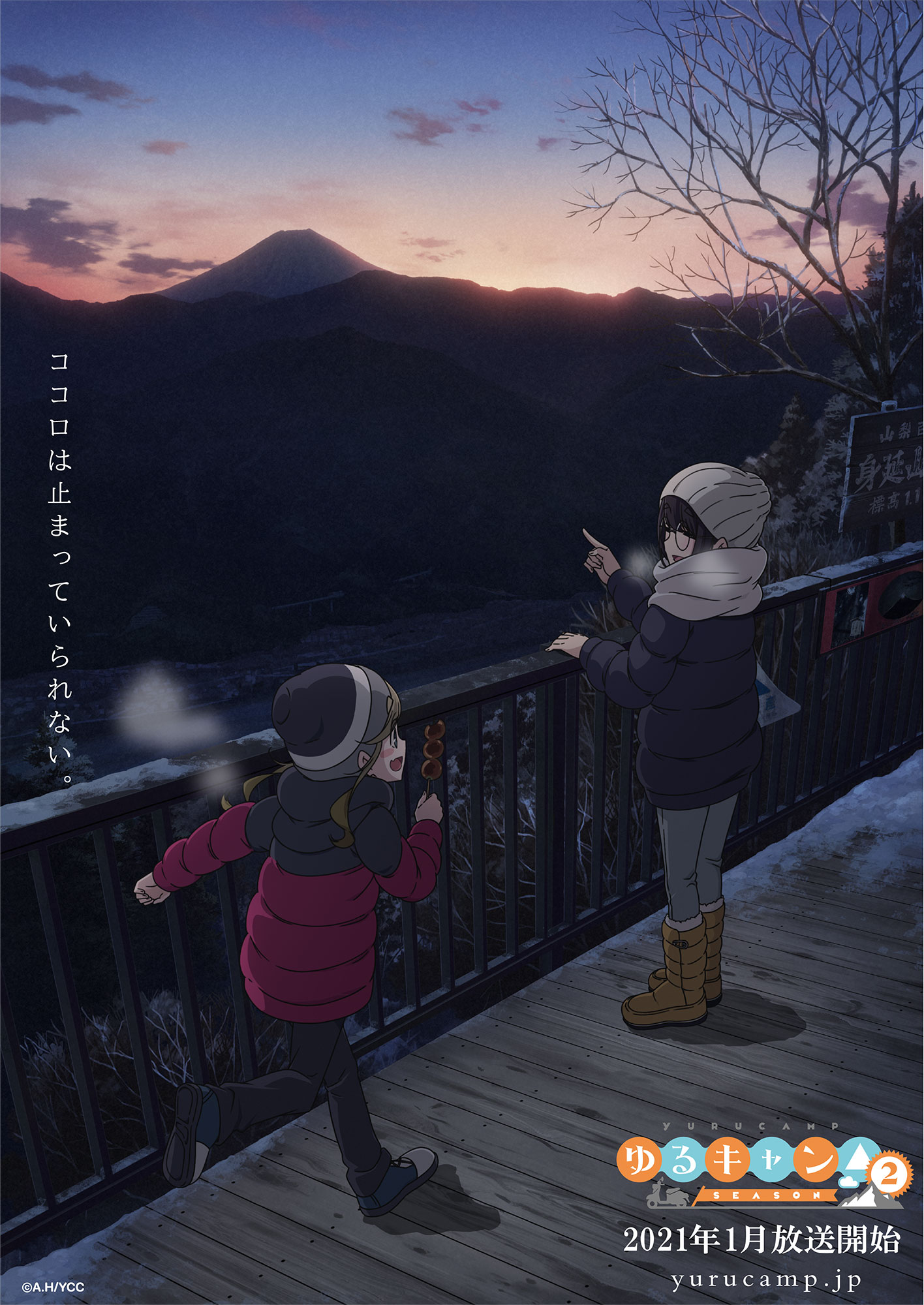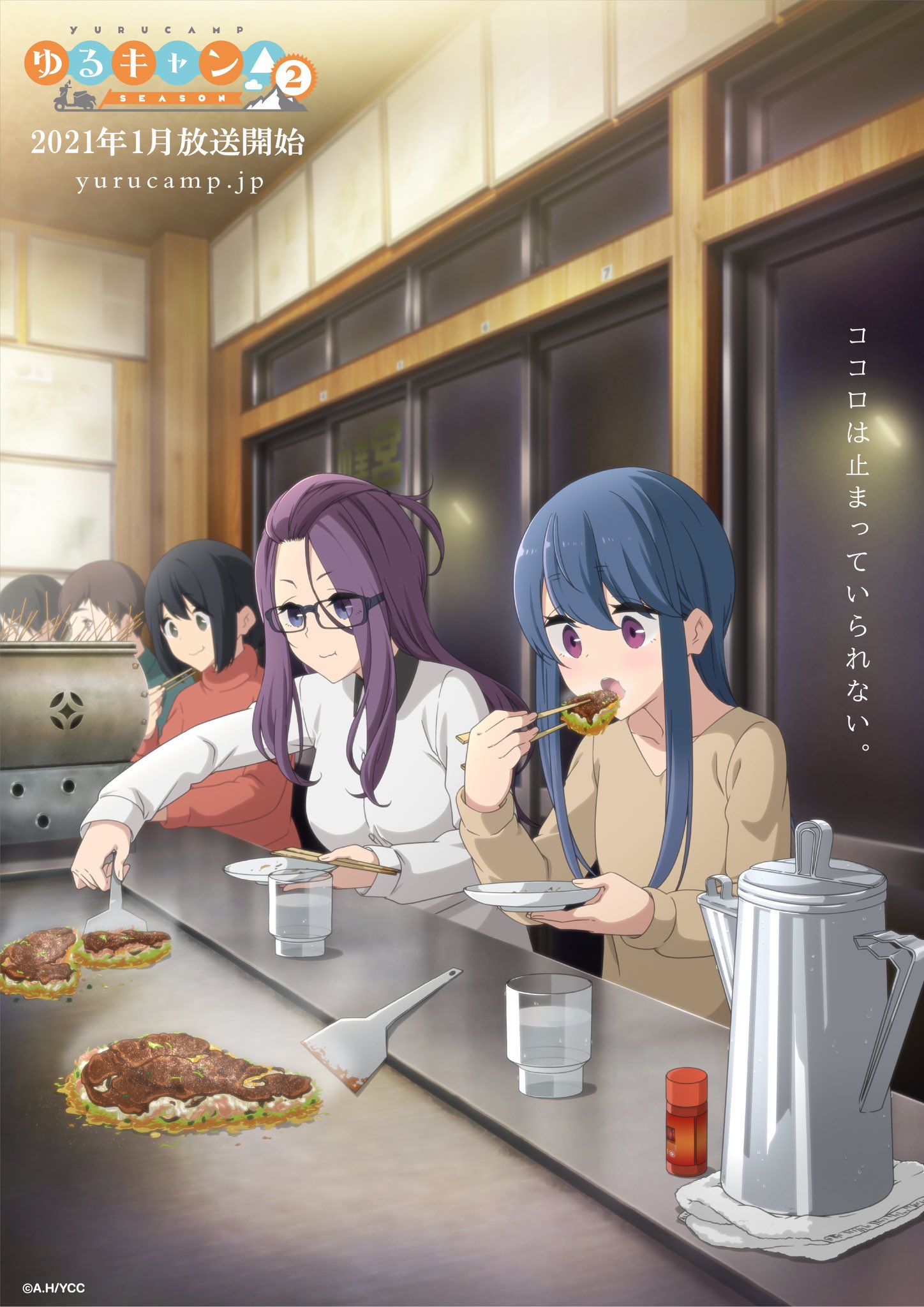 /
『ゆるキャン△』の冬が来る。
さあ、旅に出よう。
\

2021年1月より放送開始する『ゆるキャン△ SEASON2』の特報第2弾が公開✨
『SEASON2』を一足早く見ることが出来る先行上映会のライブビューイングチケットは11月14日(土)より一般販売開始‼https://t.co/l87cy6yrTy#ゆるキャン pic.twitter.com/Hf7lEnIths

— アニメ『ゆるキャン△』シリーズ公式 (@yurucamp_anime) November 12, 2020
Laid-Back Camp New PV
The official Twitter account for the TV anime Laid-Back Camp, recently revealed a brand new trailer for its upcoming second season. The trailer also previews the anime's new opening theme. Season 2 of Laid-Back Camp will premiere in January 2021. Crunchyroll streamed the first season of the anime and describes the series as such:
Nadeshiko, a high school student who had moved from Shizuoka to Yamanashi, decides to see the famous, 1000 yen-bill-featured Mount Fuji. Even though she manages to bike all the way to Motosu, she's forced to turn back because of worsening weather. Unable to set her eyes on her goal, she faints partway to her destination. When she wakes up, it's night, in a place she's never been before, with no way of knowing how to get home. Nadeshiko is saved when she encounters Rin, a girl who is out camping by herself. This outdoorsy girls story begins with this first encounter between Nadeshiko and Rin.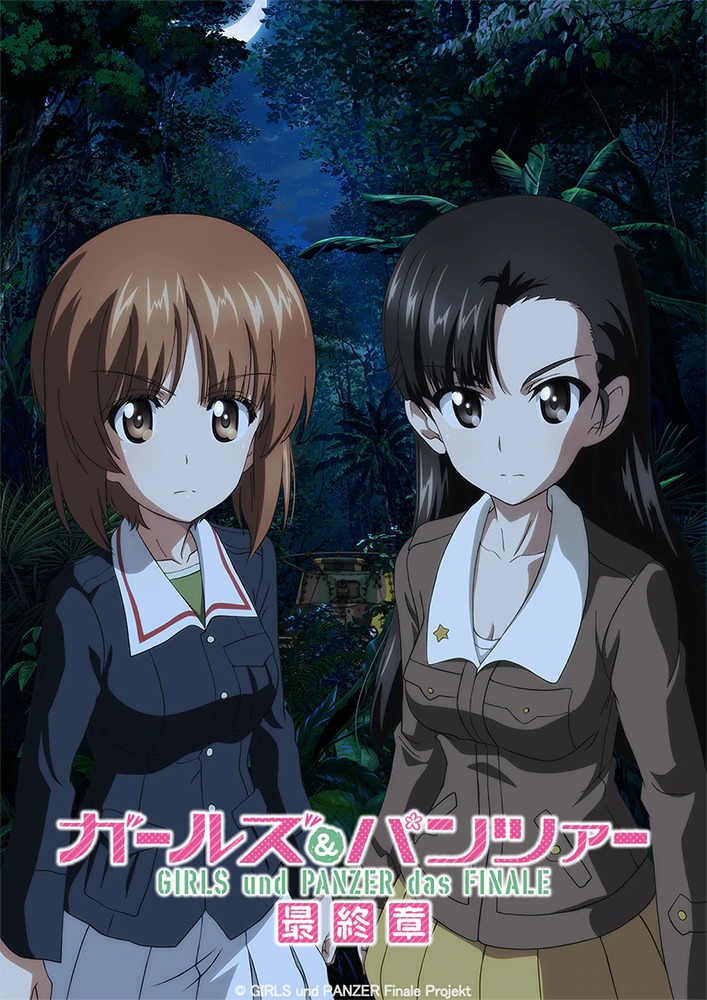 GIRLS und PANZER das Finale OVA Episode 3 Release Date
It was recently announced during the GIRLS und PANZER das Finale Live-Stream Special ~Panzer Vor to Episode 3! Program, that the release of the third episode of the OVA series has been chosen to be March 2021. For those unfamiliar with the anime, a synopsis of the series via Crunchyroll can be found below.
A powerful tank battle has been created by an enviable staff, cute girl characters and 3DCGI! The world has evolved into something different from Japan as we know it. Traditional Japanese girls are expected to have "tank skills" as well as flower arrangement and tea ceremony skills, and every school has a "tank club".
Seven Seas announces AIRSHIP Light Novel Imprint
Seven Seas Entertainment is recently announced "Airship," a new imprint dedicated to Seven Seas' ever-growing library of light novels and Japanese prose novels.
The Airship imprint, like the existing Seven Seas Ghost Ship imprint that targets mature readers, will be aimed at a specific audience–in this case, light novel fans. Light novels, a popular format of prose novels with intermittent manga-style illustrations, have increasingly inspired manga and anime adaptations in Japan. The category has enjoyed a surge of popularity among teen and adult readers globally over the last decade, including Seven Seas light novel hits Classroom of the Elite, I'm in Love with the Villainess, and Didn't I Say to Make My Abilities Average in the Next Life?!
Seven Seas publisher Jason DeAngelis had this to say about the new imprint:
"We've been publishing light novels from Japan since 2006, when there were only a handful in the North American market. But in the last several years, we've dramatically expanded, so that light novels now comprise about twenty-five percent of our yearly title list. We've also developed a successful digital-early program for our light novel titles. With all this growth, we're happy to give light novels the special attention they deserve in their own Airship imprint."
Seven Seas will begin using its new Airship logo on novels and light novels debuting in January 2021, with backlist titles to be integrated over time. Fans can expect targeted initiatives and marketing for the imprint moving forward. The first batch of all-new Airship licenses will be announced on the official Seven Seas social media accounts on Monday, November 30, 2020.
What do you think of this week's anime and manga news? Are you familiar with Pretty Boy Detective Club? Let us know your thoughts in the comments section below.