This year's Tokyo Game Show, while exclusively online, was filled with tons of updates on already announced games, so I'll be breaking all the most notable news, announcements, and updates we saw throughout the five-day event.
New Disgaea 6: Defiance of Destiny Gameplay Footage
At Tokyo Game Show Online 2020, Nippon Ichi Software revealed new gameplay footage (seen above) for their upcoming title Disgaea 6: Defiance of Destiny during day one of the Game Live Japan 2020 live stream.
Disgaea 6: Defiance of Destiny will release for PlayStation 4 and Nintendo Switch on January 28, 2021, in Japan, and exclusively for Nintendo Switch in summer 2021 in North America and Europe.
Virtua Fighter x eSports Project Announced
At Tokyo Game Show 2020, Sega recently announced a "Virtua Fighter x eSports Project" celebrating the company's upcoming 60th anniversary by way of an announcement trailer (seen above).
"Virtua Fighter, which was created as the world's first 3D fighting game in 1993, will restart as an eSports title in celebration of Sega's 60th anniversary, starting in Japan," Sega said. "Details on the project will be announced in a future update." For now, it seems we'll just have to wait for further details to be announced.
Gal Gun Returns Announced
As part of Tokyo Game Show Online 2020, Inti Creates has announced that its upcoming title Gal Gun Returns, which is a remastered version of the original Gal Gun, that launched for in 2011 for Xbox 360 exclusively in Japan, will release for Xbox One, Switch, and PC via Steam.
It will launch in Japan and Asia on January 28, 2021, and PC via Steam in February 2021. However, in the west, it will launch for all three platforms sometime in 2021. The Xbox One and PC versions will only be available digitally worldwide, while the Switch version will be available both physically and digitally.
An overview of the game via publisher PQube, as well as an announcement trailer, can be seen below.
About

As the franchise turns 10 next year, what better way to celebrate than to bring to the west the game that started it all but never left Japan, in all its glorious remastered form: Gal Gun Returns! It's time for faithful Gal Gun-ners and new fans alike to experience the roots of Gal Gun and its numerous undiscovered panties!

Gal Gun is the entertaining story of a young man who becomes "super popular" with the opposite sex and is now living the "unfortunate" life of having every lady that looks his way confessing their undying love for him.

But he must steel himself and fend these would-be lovers off with his "special weapon" (known as the Pheromone Shot), as he tries to win the affections of one of the main protagonists. Gal Gun is the crazy combination of arcade-style shooting action and dating sim that truly has no equal.

So much more… for your pleasure.

Key Features

So Much Choice! – You will face—and romance—a huge cast of over 70 characters! From the heroines to the angels, students to faculty members, and even some ladies who are pretty rare sightings, you have ample choice in which waifu(s) to choose from as your True Love!

Give Them Euphoria – While the Pheromone Shots are efficient, everyone has a special spot that makes them weak in the knees… If you aim correctly and see a "??" (Ha) or "???" (Kyun), land your shot to score a 1-hit euphoric K.O. with the Ecstasy Shot, and get bonus points!

Is Your Heart Beating Faster? – The one and only Doki-Doki Mode is back and ready to showcase the girls' best assets from all angles -should you meet the right criteria! If you get the girl(s) gauge filled-up in the time limit, you will eliminate all the enemies on screen while bringing the girls to euphoria! To top it off, you'll receive a special reward for your… efforts.

Improvements and New Features – Ten years have passed since the original, and these gals are even more charming now than ever! Small changes such as hairstyles and other fine details have been improved! Brand new CGs have been added for each heroine's introduction, and in a bunch of instances throughout the story as well!

A Variety of Game Modes! – Fall in love with the girl of your dreams in Story Mode, show off your sharpshooting skills in Score Attack Mode, live out your fantasy of a multi-person Doki Doki Mode with the all new Doki Doki Carnival, and a whole lot more!

Pre-Loaded Downloadable Content! – From bikinis to aprons and more, the popular downloadable content outfits from back then are ready to be enjoyed from the get-go!

Full Voice Acting – Every single one of the 70-plus girls in the game is fully voiced! Revel in every minute of this amazing cast's performance!

Complete Gallery Mode – Over 250 illustrations, both old and new, are ready for you to take in!

Most Impantitly – True aesthetics in those hidden areas is what Gal Gun is all about! A grand total of 423 types of panties are waiting to be discovered! There may even be more to come?!
Ni no Kuni: Cross Worlds Teaser Tour video
During the event, Level-5 and Netmarble released a 48-minute "Teaser Tour" video (seen above) for their upcoming mobile massively multiplayer online RPG, Ni no Kuni: Cross Worlds. The video provides a full overview of the upcoming title, and is hosted by Hirai Yoshiyuki and Mimori Suzuko, and features guests Chiba Shoya, Aska, Masuo, Hino Akihiro (Level-5 CEO), Endo Yuuji (Netmarble Japan CEO), Kamiya Hiroshi, and Hanazawa Kana.
Ni no Kuni: Cross Worlds is scheduled to release in Japan sometime in 2021 for iOS and Android.
Monster Hunter Rise New Gameplay Footage
During the Livestream, Capcom also revealed 21 minutes of new gameplay (seen above) for Monster Hunter Rise. The footage shows off new abilities, combat, dog companions, and more featured in the game.
Monster Hunter Rise will release worldwide for Nintendo Switch on March 26, 2021.
Hyrule Warriors: Age of Calamity New Trailer and Gameplay Footage
As part of the event, Nintendo and Koei Tecmo released a new "Champions Unite!" trailer and a new 14-minute gameplay footage for its upcoming title, Hyrule Warriors: Age of Calamity featuring new playable character Impa.
"Impa is a Seeker who works as a government aide to Hyrule Castle. While young, she handles government affairs excellently and has Zelda's utmost confidence. She is serious and diligent, but can be a little absent-minded at times."
For those unfamiliar with Hyrule Warriors: Age of Calamity, an overview of the game via Nintendo can be seen below:
"See Hyrule 100 years before The Legend of Zelda: Breath of the Wild game and experience the events of the Great Calamity.

Join the struggle that brought Hyrule to its knees. Learn more about Zelda, the four Champions, the King of Hyrule and more through dramatic cut scenes as they try to save the kingdom from Calamity. The Hyrule Warriors: Age of Calamity game is the only way to firsthand see what happened 100 years ago.

Battle Hordes of Hyrule's Most Formidable Foes

From barbaric Bokoblins to towering Lynels, Ganon's troops have emerged in droves. Playable heroes like Link, Zelda and more must use their distinct abilities to carve through hundreds of enemies to save Hyrule from the impending Calamity."
Ys VIII Mobile New Online Footage
During its Tokyo Game Show 2020 Online presentation, Linekong Technology Entertainment shared new footage on its upcoming mobile title Ys VIII Mobile. The gameplay footage shows off various locations that appeared in the original Ys VIII: Lacrimosa of Dana—including such as "The Drifting Village," "Nameless Coast," "Cave of Drop," "Titis Primeval Forest," and "Heavenly Cliff Trail" The video also introduces new character Rucol as well as character models for Adol and Laxia, skill use scenes, and more.
Ys VIII Mobile will be available for iOS and Android worldwide. A release date is yet to be announced.
Atelier Ryza 2: Lost Legends & the Secret Fairy Coming To PS5, New Trailer and Gameplay Footage
During the event, publisher Koei Tecmo and developer Gust announced that Atelier Ryza 2: Lost Legends & the Secret Fairy will launch for PlayStation 5 alongside previously announced platforms PlayStation 4, Switch, and PC. The PlayStation 5 version will reportedly launch on the same day as the PlayStation 4 and Switch versions on December 3 in Japan, as well as with other platforms in the west sometime this winter. However, the PC version will launch in January 2021 in Japan. Thankfully, players who purchase the game on PS4 will be able to upgrade to the PS5 version at no additional cost.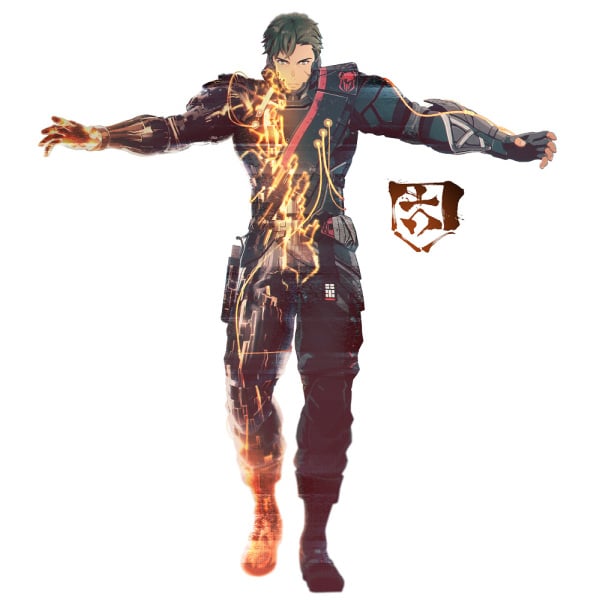 Scarlet Nexus Story Trailer and New Protagonist Revealed
During its Tokyo Game Show 2020 Online Showcase, Bandai Namco released a new trailer, gameplay footage, and detailed character descriptions for Scarlet Nexus. The footage shows off the previously teased second protagonist of the game, Kasane Randall.
For more information, check out all details revealed on the second protagonist and other OSF Soldiers by Bandai Namco below:
Kasane Randall (voiced by Asami Seto)

Superpower: Psychokinesis

Service Record Status: New Recruit

Scarlet Nexus

Cool, rational, and indifferent to others.

An elite with an exceptional combat sense and superpower, she was scouted by the OSF and graduated from training school at the top of her class.

Kasane has been having the "red strings dream" for a long time, but she herself doesn't know what it means and finds it strange.

Kasane is an orphan who lost her parents in a raid from the Others when she was a child.

Adopted by the powerful Randall Family, she became one of the most promising elements of the OSF after being scouted at 12 years old. Now an elite soldier with superb fighting skills, Kasane masters the power of psychokinesis in combination with her sharpened throwing knives.

Tsugumi Nazar (voiced by Marika Kouno)

Superpower: Clairvoyance

Service Record Status: 12 Years

Scarlet Nexus

A shy girl who is bashful in front of strangers.

She gets extremely nervous and tenses up when having a conversation with someone, and gets upset about it later. She is unexpectedly competitive and does not lose composure during battle, so she has high capability as a soldier.

Gemma Garrison (voiced by Ryota Takeuchi)

Superpower: Hardening

Service Record Status: 38 Years

Scarlet Nexus

A calm and composed OSF soldier.

Since superpowers become weaker as the brain ages, the OSF is taking measures to suppress physical growth, but Gemma has gradually begun aging and appears somewhat older than the other soldiers. While that means his retirement is not far off, it also proves he is a reliable veteran and combat expert who has survived countless battles.

Luka Travers (voiced by Chinatsu Akasaki)

Superpower: Teleportation

Service Record Status: 22 Years

Scarlet Nexus

While he may appear to be a gentle little boy who can be mistaken for a little girl, he is actually a brilliant and collected OSF soldier who can analyze any situation and come to a decision. He is experienced and high-ranking within the OSF, and has the ability to be counted as one of the "Septentrions," seven members of the OSF with particularly outstanding ability.
Scarlet Nexus is currently in development for PlayStation 5, PlayStation 4, Xbox Series X, Xbox One, and PC. A release date is still yet to be announced.
Dynasty Warriors 9 Empires Announced
Publisher Koei Tecmo and developer Omega Force announced Dynasty Warriors 9 Empires during the Tokyo Game Show Online showcase. The game is being developed for PlayStation 5, Xbox Series, PlayStation 4, Xbox One, Switch, and PC via Steam, and will launch in early 2021. Additionally, producer Akihiro Suzuki states that Dynasty Warriors 9 Empires does not inherit the open-world system of its predecessor.
An overview of the game via Koei Tecmo can be seen below:
Siege Battles where various Ways of Life, and wisdom and valor intersect. A "Three Kingdoms experience" depicted with high-quality visuals.

Siege Battles, in which you capture points by various means.

Diplomacy, the ebb and flow of which is determined by Way of Life and interactions with officers.

Edit Function, now further evolved.

Siege Battles

Fight for the castle in an evolved Siege Battles where the area surrounding the castle is the battlefield.

Capture the castle gates by various means including destruction, annihilation, and infiltration, and fight with the ultimate goal of controlling the castle.

Diplomacy

Players can experience various Ways of Life, including sovereign, shogun, private, non-government, and more. Interacting with various officers and building relationships will lead to stronger nation building.

Edit Function

Mix and match your favorite parts to create an original officer edit all your own. Through various events that unfold with Dynasty Warriors officers, your personal "Three Kingdoms experience" will play out even more dramatically.
Resident Evil Village May Come to Current-Gen Consoles
During its Tokyo Game Show Online 2020 showcase, Capcom stated that "While Resident Evil Village is being developed specifically for next-generation consoles and PC, we're looking into delivering the experience on Xbox One and PS4 as well. We're looking into it, but we can't make any promises. However, we will do our best in creating a top-tier survival horror experience on current generation consoles."
Capcom also confirmed at the event that Resident Evil Village would include a lot more exploration than Resident Evil 7, as it wants players to "experiment, to figure out what works for them."
Vergil Coming to DMC 5 on Current-Gen Consoles as DLC
As part of the same showcase, producer Matt Walker and Devil May Cry 5 director Hideaki Itsuno announced that Vergil would be a playable character in Devil May Cry 5 through a paid DLC on current-gen consoles. However, many of the new features and improvements available in the previously Devil May Cry 5 Special Edition cannot be added to the PS4 and Xbox One versions due to tech limitations, making Vergil playable only via DLC.
Devil May Cry 5 Special Edition will launch for both Xbox Series X and PS5; November 10 and November 12, respectively. A release date is yet to be announced for the paid DLC.
Shin Megami Tensei 3: Nocturne HD Remaster Merciful Mode
During an interview with IGN Japan at Tokyo Game Show Online 2020, Shin Megami Tensei series director Kazuyuki Yamai detailed a new Merciful Mode DLC for Shin Megami Tensei 3: Nocturne HD Remaster, which will be available after the remaster is released. As Nocturne is known for its difficult gameplay, the DLC will be a reduced difficulty mode for the game.
Xbox Series S価格改定 29,980円(税抜)
次世代ゲーム機を、より多くの皆さんにお求めやすく https://t.co/AXMUjPbEm9

— Xbox Japan (@Xbox_JP) September 24, 2020
Xbox Series S Price Reduced in Japan
Microsoft announced during Tokyo Game Show that the price of the Xbox Series S in Japan would be reduced by about $28. The Series S was originally announced at about $313 but is now priced at about $284, which is notably less than the US price of $299.
Did you watch the Tokyo Game Show Online 2020 Livestream? If so, what was your favorite part? Let us know your thoughts in the comments section below.