It's the last week of July so it's time to go through all the notable anime and manga announcements and updates we received through the week.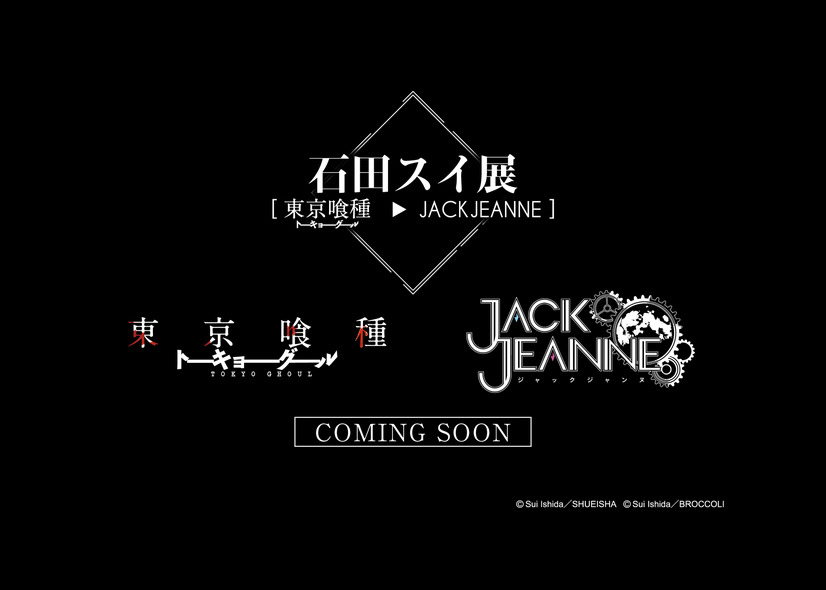 Sui Ishida Tokyo Ghoul & Jack Jeanne Exhibition
Earlier this week, we received news that an exhibit will be held based on the works of Sui Ishida, the creator of the popular manga Tokyo Ghoul and upcoming visual novel Jack Jeanne. Both of these works will be explored in great detail during the exhibit. Not much else is known about the exhibition, but more information will reportedly be coming soon.
Seven Deadly Sins One-Shot Manga
The official website for Kodansha's Weekly Shōnen Magazine announced earlier this week that Nakaba Suzuki, creator of the Seven Deadly Sins manga, would be publishing a one-shot manga based on the series in the upcoming magazine's 36th and 37th issue on August 5.
Ghost in the Shell 4K Anime Film
Earlier this week, Lionsgate announced that it would release the famous and fan-favorite Ghost in the Shell anime film, which is based on the manga by Mamoru Oshii in 4K UHD on September 8. The remaster is to commemorate the film's 25th anniversary and will feature Dolby Vision and Dolby Atmos alongside artwork from illustrator Martin Ansin.
Funimation which screen the film back in 207 alongside Lionsgate describes the film as such:
In the year 2029, cybernetic government agent, Major Motoko Kusanagi and the Internal Bureau of Investigations are hot on the trail of "The Puppet Master"—a mysterious and threatening computer virus is capable of infiltrating human hosts. Working closely with her fellow agents from Section 9, the Major embarks on a high-tech race against time to capture the omnipresent entity.
『機甲創世記モスピーダ』の新たな側面を描く新プロジェクト『GENESIS BREAKER』が始動!
新ライドアーマーも、千値練より、アクションフィギュアとして発売予定!
詳細はこちら→ https://t.co/Cgxtm9OC4N#モスピーダ #GENESISBREAKER pic.twitter.com/zzLw2QXS0F

— ㈱千値練・センチネル (@SENTINELcoltd) July 30, 2020
Genesis Breaker New Project
Tatsunoko Production announced via ANN the launch of Genesis Breaker earlier this week, which is a new project based on the classic TV anime Genesis Climber Mospeada. The sci-fi mecha anime initially launched in Japan back in 1983 alongside Super Dimension Fortress Macross and was later licensed as the anime Robotech by Harmony Gold in the US.
Japanese toy manufacturer Sentinel will also be reportedly launching 1/12 scale action figures of the new Ride Armor (seen above.)
Crunchyroll Removes 77 Anime Titles
Crunchyroll announced earlier this week that it would be removing 77 anime titles from its catalog. This selected anime has now been removed and can no longer be streamed on the service due to licensing issues.
Crunchyroll had this to say regarding the topic:
"On August 1st, we will be removing select titles licensed from some of our licensing partners. We hope you've enjoyed these titles as much as we have, and encourage you to binge your favorites one more time before the month's end.

Our catalog continues to evolve over time, and we're happy we've been able to bring hundreds of new series – even movies and OVAs! – to fans all around the world this past year. Our simulcast lineup this season is showing to be a favorite among favorites, and next season is already shaping up to be even better — we can't wait to share it with you!!"
Sentai Filmworks holds the license to all 77 anime titles which can be found below:
Action Heroine Cheer Fruits
AKB0048
AMNESIA
Aoharu x Machinegun
ARGEVOLLEN
BAKUON!!
Battle Girl High School
Bodacious Space Pirates
Broken Blade
Captain Earth
Celestial Method
ClassicaLoid
CROSS ANGE Rondo of Angel and Dragon
Cuticle Detective Inaba
DEVIL SURVIVOR 2 THE ANIMATION
Dog & Scissors
Dusk Maiden of Amnesia
Dynamic Chord
Engaged to the Unidentified
Fantasista Doll
Flip Flappers
Frame Arms Girl
Girlish Number
Girls Beyond the Wasteland
GLASSLIP
Gourmet Girl Graffiti
Gugure! Kokkuri-san
Hakuoki
Humanity Has Declined
Invaders of the Rokujyoma?
KINMOZA! (All Seasons)
La storia della Arcana Famiglia
Long Riders!
Magic of Stella
Magical Play
Magical Warfare
Majikoi Oh! Samurai Girls
Mashiroiro Symphony
Matoi the Sacred Slayer
MEGANEBU!
Momo Kyun Sword
momokuri
Nakaimo – My Sister is Among Them!
Natsuyuki Rendezvous
Nobunaga the Fool
Norn9
One Week Friends
Phi Brain (All Seasons)
Photo Kano
Queen's Blade Rebellion
Rail Wars!
Re-Kan!
RIN-NE (All Seasons)
Rozen Maiden
Rozen Maiden Zurückspulen
Sakura Trick
Samurai Bride
Samurai Jam-Bakumatsu Rock
SHIROBAKO
So, I Can't Play H!
Soni-Ani: SUPER SONICO THE ANIMATION
Stella Women's Academy, High School Division Class C3
Tari Tari
The Comic Artist and His Assistants
The Dragon Dentist
The Kawai Complex Guide to Manors and Hostel Behavior
The Severing Crime Edge
Tribe Cool Crew
Tsuritama
Un-Go
Undefeated Bahamut Chronicle
Uta no Prince Sama (All Seasons)
Wakaba*Girl
Wish Upon the Pleiades
Wizard Barristers
YUYUSHIKI
Zettai Boei Leviatan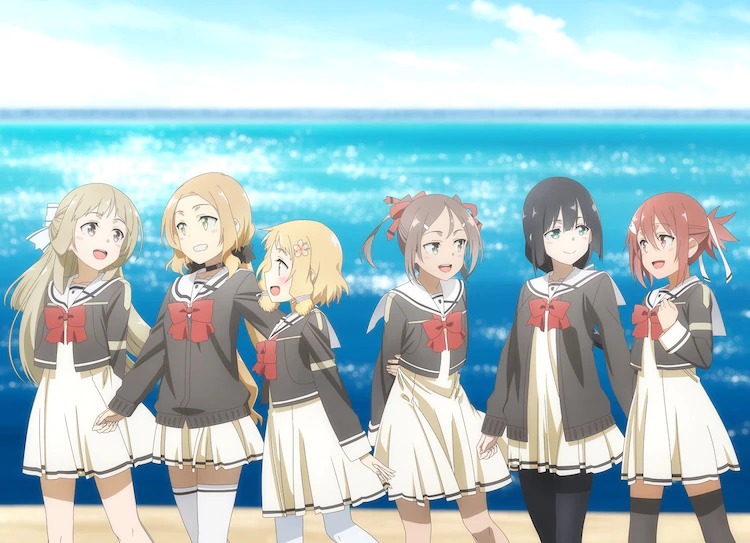 Yuki Yuna Is A Hero Season 3
Yesterday, it was announced via ANN that the highly beloved anime series Yuki Yuna Is A Hero based on the manga by Touko Kanno would be getting a season 3 on the 6th anniversary of the franchise. A new teaser trailer and key visual was also released alongside the announcement. All staff and cast from the two previous seasons will also be making a return for the third with production from Studio Gokumi.
【前編公開日決定】
公開延期を発表しておりました前編「Wandering; Agateram」の劇場公開が12月5日(土)に決定いたしました。
8月6日発売の雑誌「ダ・ヴィンチ9月号」では特集記事を掲載。表紙を宮野真守さん・坂本真綾さんが飾ります。
是非ご覧ください。#FGO #FGO_ep6  #キャメロット pic.twitter.com/FJsIDleZGh

— 劇場版 Fate/Grand Order -神聖円卓領域キャメロット- (@FGOAP_ep6) August 1, 2020
Fate/Grand Order -Wandering; Agateram Rescheduled
The official website and Twitter for the upcoming two-part anime film Fate/Grand Order – Divine Realm of the Round Table: Camelot recently announced that the first film -Wandering; Agateram- has been rescheduled and is now set to release on December 2 in Japan. The film was initially slated to release this month but was postponed due to the effects of COVID-19.
Splinter Cell Anime Adaptation
This week, Variety reported that Netflix and Ubisoft are collaborating to produce an anime series based on the Splinter Cell game series with Derek Kolstad as writer and executive producers for the anime. Derek Kolstad is also notably working on a live-action adaptation TV adaptation based on the Hitman game series. Not much else is currently known about the anime series aside from its announcement.
#NEWS Fall deeper into an endless dream with the brand new trailer from "Demon Slayer -Kimetsu no Yaiba- The Movie: Mugen Train" featuring theme song "Homura" by LiSA!

The film hits theaters across the USA and Canada in 2021! pic.twitter.com/FkWQNTi2gY

— Demon Slayer: Kimetsu no Yaiba (English) (@DemonSlayerUSA) August 2, 2020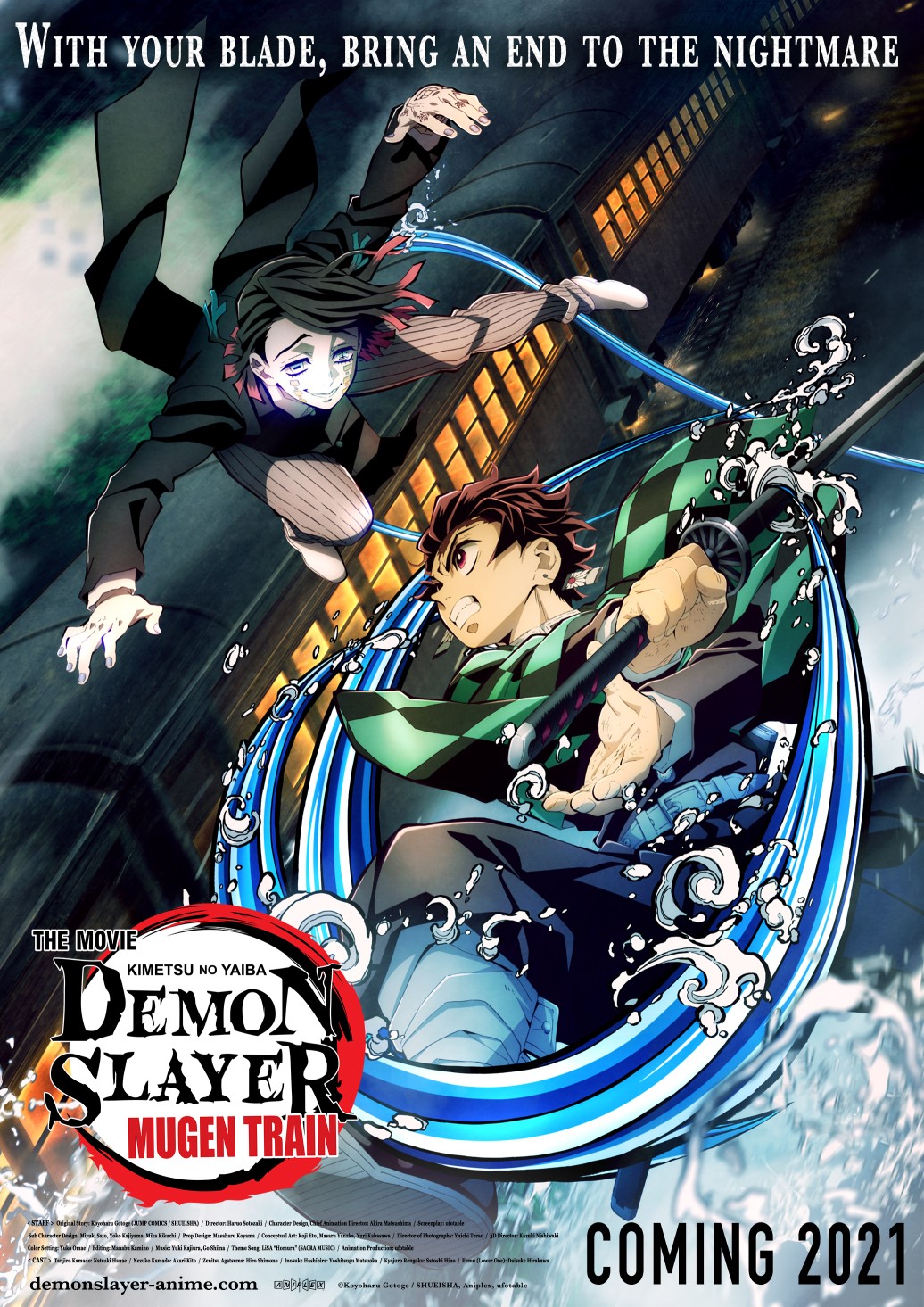 Kimetsu no Yaiba the Movie: Mugen Train Gets New Trailer
Good news for Kimetsu no Yaiba fans as more news was announced today from a special by the Japanese streaming platform AbemaTV  via ANN on the upcoming and highly anime film Demon Slayer: Kimetsu no Yaiba the Movie: Mugen Train, alongside a new trailer featuring the theme song 'Homura' from LiSA, and a new key visual.
Demon Slayer: Kimetsu no Yaiba the Movie: Mugen Train will release in Japan on October 16. With a western release in 2021 from Aniplex USA and Funimation.
One Piece Manga Headed Toward The Final Arc
In a recent ad for the upcoming One Piece Magazine Volume 10, the 35th issue of Shueisha's Weekly Shonen Jump magazine announced via ANN that the One Piece manga is "headed toward the upcoming final arc," but no further information was provided regarding the topic. The advertisement reportedly focuses on the theme of rereading the manga to "prepare for the climax."
While we have no further information, we can at least take this as a sign that the manga gradually nearing its end, no matter how impossible it may seem.
What do you think of the anime and manga news this week? Do you think One Piece will end any time soon? Let us know your thoughts in the comments section below.